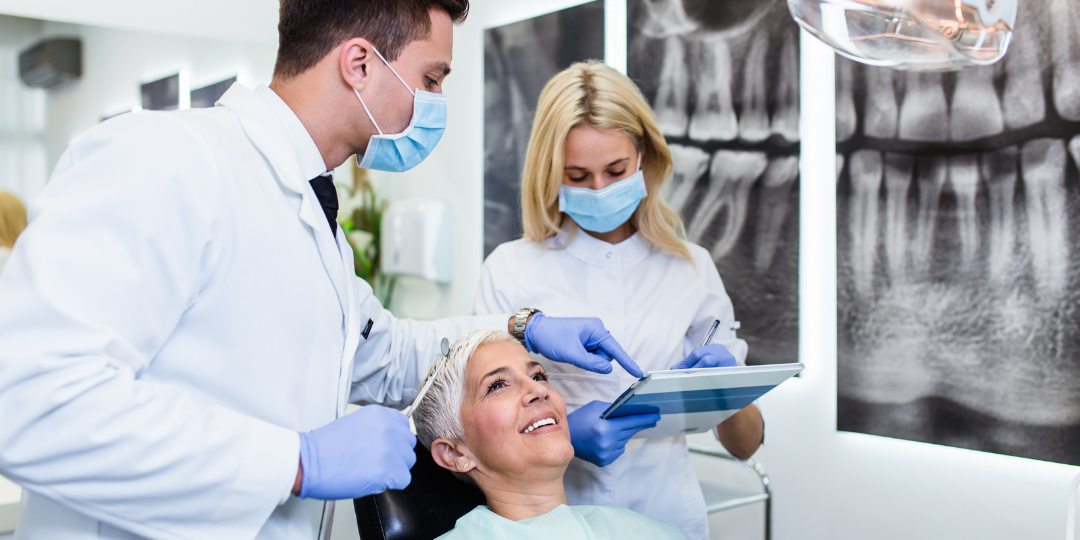 When developing a marketing strategy for your dental practice, one of the first questions that you'll need to ask is if you want to go traditional or digital. Both have their upsides and neither is necessarily better than the other. However, it's still important to choose one to focus on so that you get your marketing campaign off on the right foot.
Traditional marketing refers to pre-internet forms of marketing. This includes tools such as direct mail, going to conferences, and referral campaigns. Digital marketing is the new wave that focuses on online reviews, content, social media, and pay-per-click ad campaigns. While both have their benefits, in today's world prioritizing digital marketing is the smart move for dentists. Your current and potential patients are only going to spend more time online, and it provides the best way to reach them.
What is Traditional Marketing?
Traditional marketing consists of marketing channels that existed before the internet. This form of marketing focuses on the physical and can be broken down into two styles: above the line and below the line. Both have their pros and cons as they employ different techniques to reach their target audience. 
Above the line (ATL) marketing techniques seek to reach the maximum amount of people possible, both inside and outside the target audience. This is usually done through high-reach channels such as advertisements on television, radio, and billboards.
Below the line (BTL) marketing is more precise, seeking to only reach the target audience of a business. These types of traditional marketing campaigns can be done with direct mail, local sports sponsorships, and guerilla campaigns.
Traditional Marketing Examples for Dentists
While it may seem old-fashioned, it's important not to equate traditional marketing to being stuck in the past. Sure, a billboard full of teeth may not be the best way to market a dentist, but traditional marketing can still benefit your dental practice in numerous ways.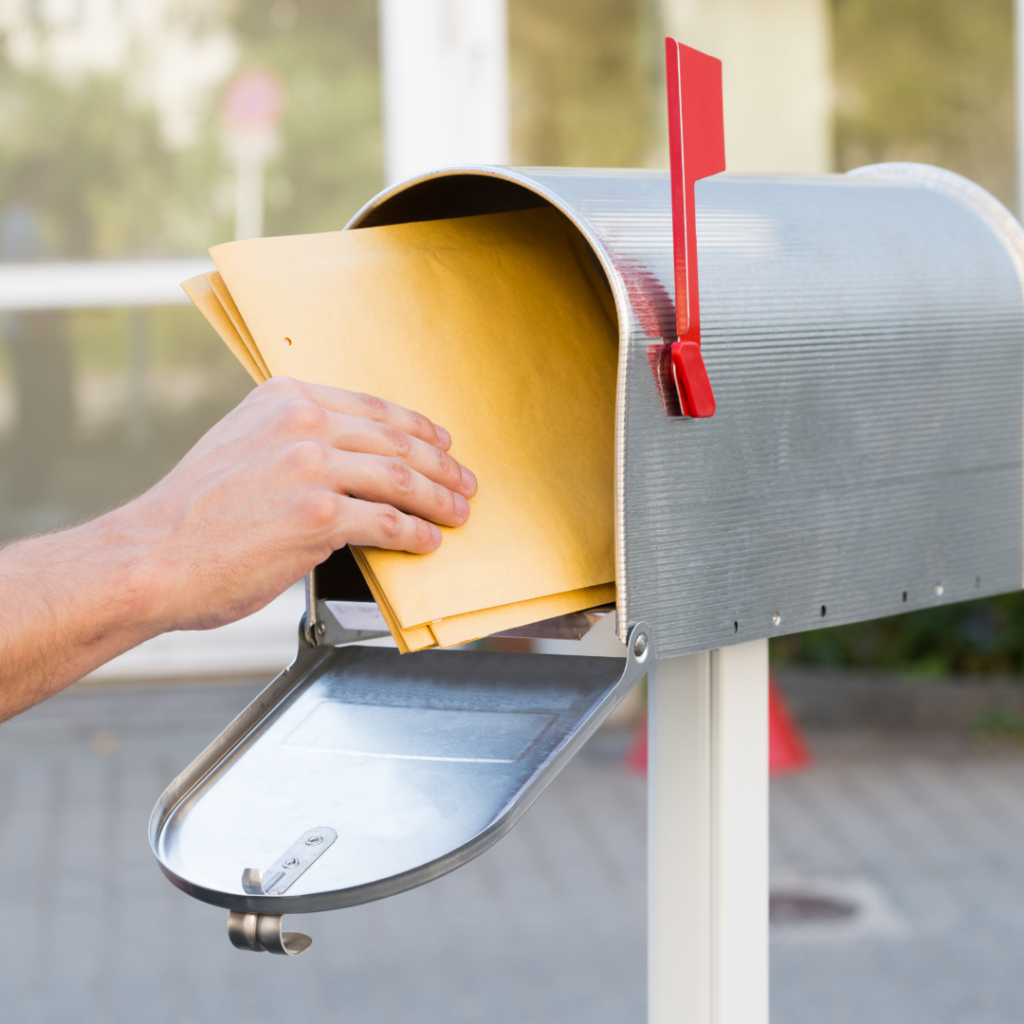 Direct Mail
Direct mail is one of the best ways to get information about your practice into the hands of people near you. One study found that 79% of American households read or at least scan the mail that they've received. By providing discounts on new patient visits, teeth cleanings, or other services your dental practice offers, direct mail can be an enticing way to bring patients in.
Conferences
Attending and speaking at conferences are the perfect way to take advantage of traditional marketing. These events bring you face-to-face with like-minded dentists, healthcare professionals, and vendors that you can learn from and network with. Conferences can also introduce you to new medical technologies that may take your dental practice to the next level.
Referral Campaigns
Referral campaigns are a great way to connect with prospective patients through mutual connections. You can develop relationships with your current patients by engaging with them through your various communication channels. As they continue to have positive experiences going to the dentist, they will be more than happy to recommend you to their peers by word of mouth.
What is Digital Marketing?
Digital marketing involves making use of your digital channels to get the word out about your dental practice. Internet marketing for dentists comes in all shapes and sizes, including:
Online reputation management
Search engine optimization (SEO)
Digital ads
Social media 
The majority of us spend way too much time on our digital devices, so it makes perfect sense to invest more in digital marketing strategies. 
Digital Marketing Examples for Dentists
You have a wide variety to choose from when it comes to types of digital marketing. As a dental practice, your goal may be to drive patient growth or increase brand awareness. Fortunately, there are plenty of ways to achieve your goals seamlessly through online marketing.
Online Reputation Management
Similar to referral campaigns, online reputation management is a digital marketing tactic that encourages patients to leave reviews on Google, Facebook, or other platforms after visiting your dental office. The more positive reviews you generate, the more people will want to visit your dental practice over your competitors.
Click here to read more of our online reputation management insights featured on Forbes!
Search Engine Optimization (SEO)
Blog posts and video content can do more than inform patients and potential patients about your dental services. They also provide an opportunity to implement SEO, which can help you become more visible on search engines such as Google. SEO provides long-term benefits based on keywords that are vital to your dental practice and industry.
To read our article on how digital media such as videos and blogs can help your dental practice, click here!
Digital Ads
Where SEO is a long-term strategy, digital ads can be used to generate immediate buzz. Investing in digital advertising campaigns can quickly increase awareness and excitement around your dental practice, especially if you have just opened in a new area.
These advertisements can be targeted to specific audiences on search engines, social media platforms, and other digital locations. This way you know that every person who sees your ad is the right person at the right time.
Social Media
Social media is extremely effective for healthcare marketing. It gives you a platform to share all your content. This includes blogs from your website and videos from your YouTube channel. You can also stream live videos as well as answer patient questions directly in the comments. Most importantly, social media allows you to speak directly to your current and potential patients. 
Click here to learn more about the benefits of social media marketing for healthcare!
Is Traditional or Digital Marketing Best for Dentists?
As wild as it may seem, the internet is only going to become a larger part of our lives than it already is. It also means that fewer and fewer potential patients will be consuming traditional media such as network television and radio. You need a strategy that will grab and keep their attention, and digital marketing is your solution.
Digital marketing should be the first choice for your dental practice. Large and small practices alike can benefit from the exposure it brings to their products and services. They can also capitalize on easier communication with patients and potential patients. This can open the door for positive comments and reviews that can be used in later marketing materials.
This doesn't mean that you should abandon traditional marketing completely. Physical marketing materials such as flyers and brochures are still important, as is meeting with your target audience in person. These provide real-world materials and experiences that will resonate with them in ways that digital marketing can't always achieve.
Why Choose Baker Marketing for Your Dental Practice
At Baker Marketing, we've been providing digital marketing solutions to dentists in Knoxville, TN and nationwide for over a decade. Our team approaches every situation with a digital-first attitude that provides lasting results. From PPC ads to educational videos and SEO, we have the knowledge and experience you need to reach your goals. 
This doesn't mean we only work in the digital world. We are also experienced with helping clients create traditional marketing materials that help their businesses grow and thrive. That's why you get more than a marketing vendor when you choose Baker Marketing. You get a partner and guide through the digital and traditional marketing worlds that work to achieve the goals you have for your organization.
Do you need a digital marketing strategy for your dental practice? Schedule a call with our team of marketing experts today for a free 30-minute strategy consultation!
Traditional marketing involves the tried and true methods of pre-internet marketing strategies. This includes utilizing direct mail, attending conferences, and running referral campaigns. Digital marketing focuses on the internet as you take advantage of online reviews, content, digital ads, and social media. Both have their benefits, but digital marketing will be the best choice for your dental practice when starting out.
Baker Marketing Laboratory has spent years helping healthcare businesses find their footing in the digital world. Through a combination of inbound digital marketing and powerful messaging strategies, we help you craft a marketing campaign that resonates with your ideal customer. Contact us today to schedule a call and learn the difference we can make for your business.