Planning for social media is crucial for any digital marketing campaign. From social ads to organic posting regularly, you need a plan in place to get the most out of your social network channels like Instagram, Facebook, and increasingly TikTok.
Unfortunately, the usage of social media can become an afterthought for healthcare businesses. That's why it's important to understand why social media is effective for healthcare marketing.
Social media is effective for healthcare marketing because it allows you to:
Speak directly to your target audience
Create and share unique social media content
Share blog posts directly to social networks
Stream live videos
Answer customer service questions
Unveil new products
Run social media advertising campaigns
Why Social Media Is Effective
1. Speak Directly to Your Target Audience
Your social media channels are the perfect opportunity to speak directly to your target audience. Social media is effective because it allows potential patients and customers to interact with the brand of your practice or company brand. This is an important first step in transforming visitors to your page from regular social media users into new customers for your healthcare business.
Click here to read our healthcare marketing agency blog on how knowing your target audience can convert leads!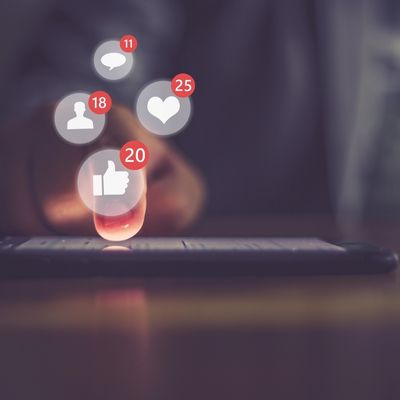 2. Create & Share Unique Social Media Content
On the internet, content is king. Your social media posts should be full of compelling content that both engages and delights your visitors. This can be in the form of helpful infographics or links to your website that will help guide them further through the buyer's journey. Planning your social media content this way is essential for a successful social media marketing strategy.
3. Share Blog Posts Directly to Social Networks
Blog posts are a great way to create content for social networks as well as rank higher in search engines with SEO. Once published, you can then create posts across your social media profiles describing the blog and linking back to it on your website. This drives traffic to your website through your social media account reach, making it important for large and small businesses alike.
4. Stream Live Videos
Live videos are a unique way to interact and connect with your customers in real time. Video content is 1,200% more effective than any other type. It lets you communicate with customers on a more personal level and make your brand more human. Social platforms are well aware of the power of live video and many have live streaming capabilities.
This includes the most popular social media platforms such as:
YouTube
Facebook
Instagram
Twitter
TikTok
A strong social media strategy should include live video as well as pre-recorded video content. When combined, they can increase your social media presence on every platform that you use. This can boost your conversion rate as visitors become more familiar with your brand.
To read our healthcare marketing agency blog on why you should be using video, click here!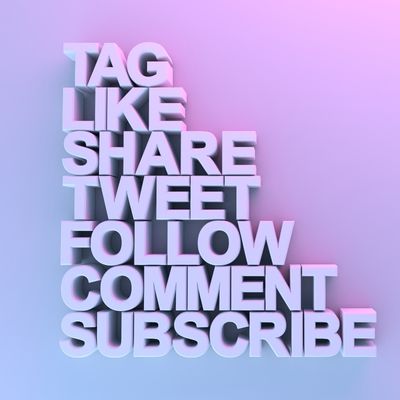 5. Answer Customer Service Questions
Chances are that, when you think of customer service, you imagine waiting on hold for what seems like an eternity. One of the big benefits of social media marketing is that you can now provide support through mobile devices. Responding to customer comments on your posts or in direct messages shows that you value your customer's feedback and want to do right by them.
6. Unveil New Products
Social networking sites are the perfect place to unveil new products and other news about your healthcare business. Whether it's a new product, service, or even a new hire, social media networks quickly get your message to your target audience. This turns your daily social media posting from just another task into pivotal marketing channels for your brand.
7. Run Social Media Advertising Campaigns
Social media advertising is one of the most effective ways to build brand recognition. Social media ads generate buzz about your company, drawing visitors to your page. Once there, visitors can explore your posts and see the robust community that has grown there. Thanks to your social media marketing plan, you can become a thought leader in the healthcare industry.
Partnering with a Healthcare Marketing Agency Can Help You Get the Most Out of Your Social Media
While social media is effective for healthcare marketing, it can often fall by the wayside. This is to be expected without a dedicated team handling all of your digital marketing needs, including social media. Partnering with an experienced healthcare marketing agency can help pick up the slack and ensure that your business doesn't fall through the cracks of the digital world.
Baker Marketing has spent a decade partnering with businesses in the healthcare field. As a healthcare marketing agency, we specialize in helping our clients reach their digital goals. From social media to websites to SEO, we handle all things digital for our clients. At Baker Marketing, we're more than another vendor—we're your guide through the digital landscape.
Does your social media marketing plan need a revamp? Book your free review with Baker Marketing today!
Social media is effective for healthcare marketing in many important ways. It can help you speak directly to your target audience as well as create and share unique content with them. This includes blog posts from your website, live video, and pre-recorded content. You can use social media to answer customer service questions in real-time and unveil new products or services. It also helps you run effective ad campaigns to generate buzz about your brand.
Baker Marketing Laboratory has spent years helping healthcare businesses find their footing in the digital world. Through a combination of inbound digital marketing and powerful messaging strategies, we help you craft a marketing campaign that resonates with your ideal customer. Contact us today to schedule a call and learn the difference we can make for your business.