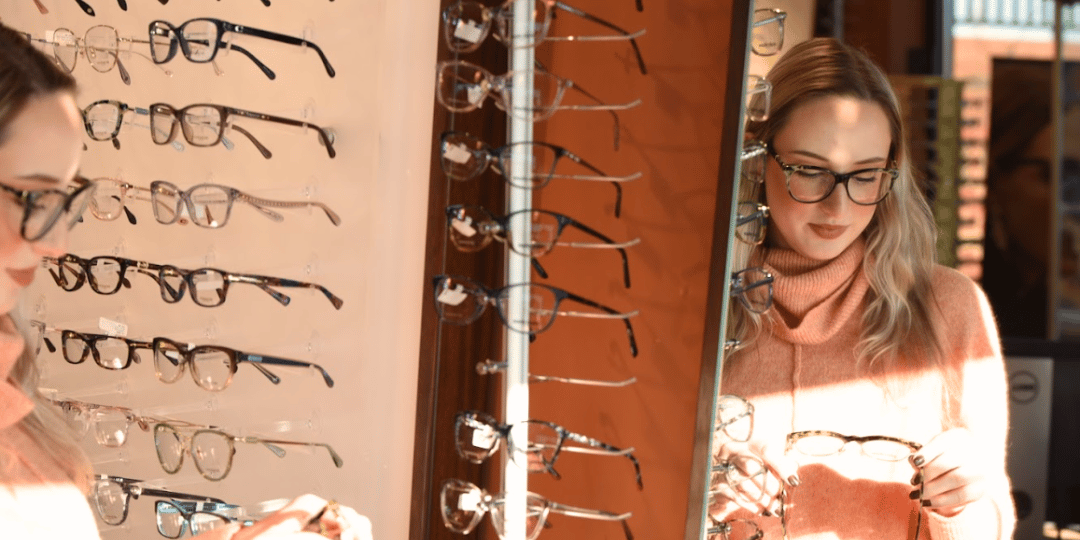 Growing your optometry practice is a top priority, and one of the most effective ways to achieve this is through marketing. With a solid marketing plan in place, you can attract new patients, retain current patients, and establish your practice as a go-to destination for vision care.
In this guide, we'll explore the importance of optometry marketing and provide actionable strategies for success. From search engine optimization (SEO) to social media marketing and online reviews, we'll cover everything you need to know to take your optometry practice to the next level and unlock the growth you deserve.
The field of optometry is highly competitive, with numerous practices vying for patients' attention. Without effective marketing, your practice may struggle to attract new patients and differentiate itself from other optometrists in your area.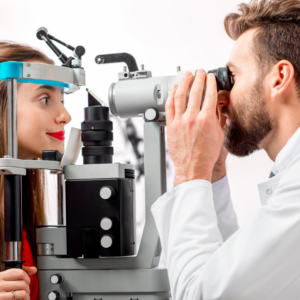 However, by prioritizing strategic digital marketing, you can reach potential patients with targeted messages, establish a recognizable brand for your practice, and build a strong reputation in your community.
Marketing can specifically help you:
Increase Appointment Bookings

Improve Your Online Reputation

Build Brand Awareness

Differentiate Your Practice
Increase Appointment Bookings
The ultimate goal of many optometry practices is to increase appointment bookings, and marketing can be a powerful tool to do so. By targeting your ideal audience with strategic campaigns, you can attract new patients and quickly convert them into scheduled appointments. 
Improve Your Online Reputation
In today's digital age, online reviews are one of the main factors patients use when determining who to go to for treatment. Encouraging your patients to leave a review on popular review sites such as Google, Facebook, and Yelp is crucial for building a strong reputation and differentiating your practice from competitors. 
Build Brand Awareness
Effective marketing can help you build a strong brand identity and reputation in your community. This can lead to increased recognition, referrals, and word-of-mouth advertising—all of which can boost your patient acquisition and retention efforts. You want people to know who you are and advocate for your practice.
Differentiate Your Practice
With so many optometry practices available, it's crucial to differentiate your practice from others in your area. Marketing can help you showcase your unique expertise that puts you above your competitors, which helps establish yourself as the go-to optometrist in your community. 
Now that we've established the importance of marketing for optometrists, let's dive into some specific strategies that can help grow your practice.
Optometry Marketing Strategies
To attract new patients and retain existing ones, you need to have effective marketing strategies in place. A few strategies that we have found to be the most effective for optometry practices include:
Search Engine Optimization (SEO)

Website Design and Development

Online Reputation Management

Social Media Marketing
Search Engine Optimization (SEO)
SEO is the process of optimizing your website to rank higher in search engine results pages (SERPs) for relevant keywords and phrases. By improving your website's SEO, you can show up as a top option when people are searching for your services.
For optometrists, relevant keywords may be "optometrist near me," "eyeglasses," "contacts," "eye exams," etc. It's important to research what specific keywords people are searching for in your area, which is why having a trusted SEO partner like Baker Marketing can make this process much easier.
Website Design and Development
Website design and development are crucial factors that affect your online presence. Your website is typically the first place that patients go when seeking information about your practice, so a well-designed website can provide a smooth user experience and ultimately, increase appointment bookings.
As our Director of Technical Projects, Matt Everett said in a recent interview, "The best websites are the ones that are built with strategy and clarity. Successful healthcare websites seek to provide information in a user-friendly way and allow an easy path for users to take the right next step, such as scheduling an appointment."
Online Reputation Management
Online reputation management involves monitoring and managing what is being said about your practice online. Not only are patients likely to visit your website before booking an appointment, but it's also very likely that they will read reviews and ratings to see if other people have had a good experience at your practice. 
While it feels like what people say about your practice online is out of your control, there are ways to manage your online reputation. This includes encouraging patients to leave reviews, responding to both positive and negative reviews, and turning standout reviews into testimonials.
Social Media Marketing
Social media has become an essential tool for healthcare providers to connect with their audience and promote their services. Optometrists can leverage free social media platforms such as Facebook, LinkedIn, Instagram, Twitter, and TikTok to:
Showcase new service offerings

Highlight patient testimonials

Feature quality vision care products

Share blogs on popular eye care topics

Humanize your team
Social media not only helps drive patient engagement with your practice, but when leveraged to its fullest, it really can drive overall practice growth.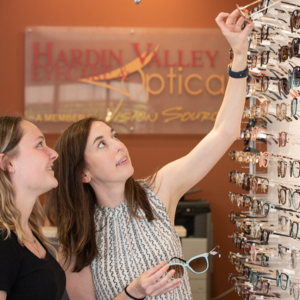 Growth is the ultimate goal of optometry marketing efforts. You want your schedule to be full of appointments so that your practice functions as a successful business. This involves attracting new patients and providing such outstanding service that your current patients want to keep coming back. 
To unlock the growth they deserved, Knoxville-based optometry practice Hardin Valley Eyecare & Optical began working with Baker Marketing back in 2017. Over the years, we've implemented various strategic marketing efforts for their practice, including:
Content creation for SEO

Website design and development

Online review campaigns
One of the most effective strategies for Hardin Valley Eyecare & Optical has been content creation for SEO, which has helped the practice rank highly on Google for thousands of popular search terms related to optometry. 
In addition to SEO, Baker Marketing built a new website for Hardin Valley Eyecare & Optical in 2021. This resulted in an improved user experience, optimized content for search engines, and an elevated design that is unique to their brand.
Another key factor in the practice's success has been their online review campaigns. Baker Marketing has crafted successful multi-touch campaigns encouraging patients to leave reviews, resulting in over 440 reviews on Google with a 4.9 star rating. 
"Before working with the team at Baker, we weren't ranking on Google, we barely had any reviews, limited engagement on social media, and our website was a stock template that didn't truly reflect our approach to eye care for our patients." said Dr. Travis Thompson, O.D. "Fast forward to now, we dominate Google rankings for many common optometry questions, we have 440+ patient reviews, 600+ social media followers, and our website is fully optimized to support our marketing goals."
The practice was even able to expand and add another optometrist, Dr. Catherine Abbott, O.D., due to the immense growth they have experienced over the years.
Baker Marketing Laboratory has been helping optometry practices for years to expand their digital presence and generate the growth they deserve. We are not your typical marketing agency or corporate consultants. We are an innovative marketing firm that delivers best-in-class results for healthcare practices across the U.S. and internationally, and we like to have fun in the process.
If you feel stuck and want to partner with an award-winning digital marketing agency to help you achieve your optometry practice goals, schedule a free consultation today!