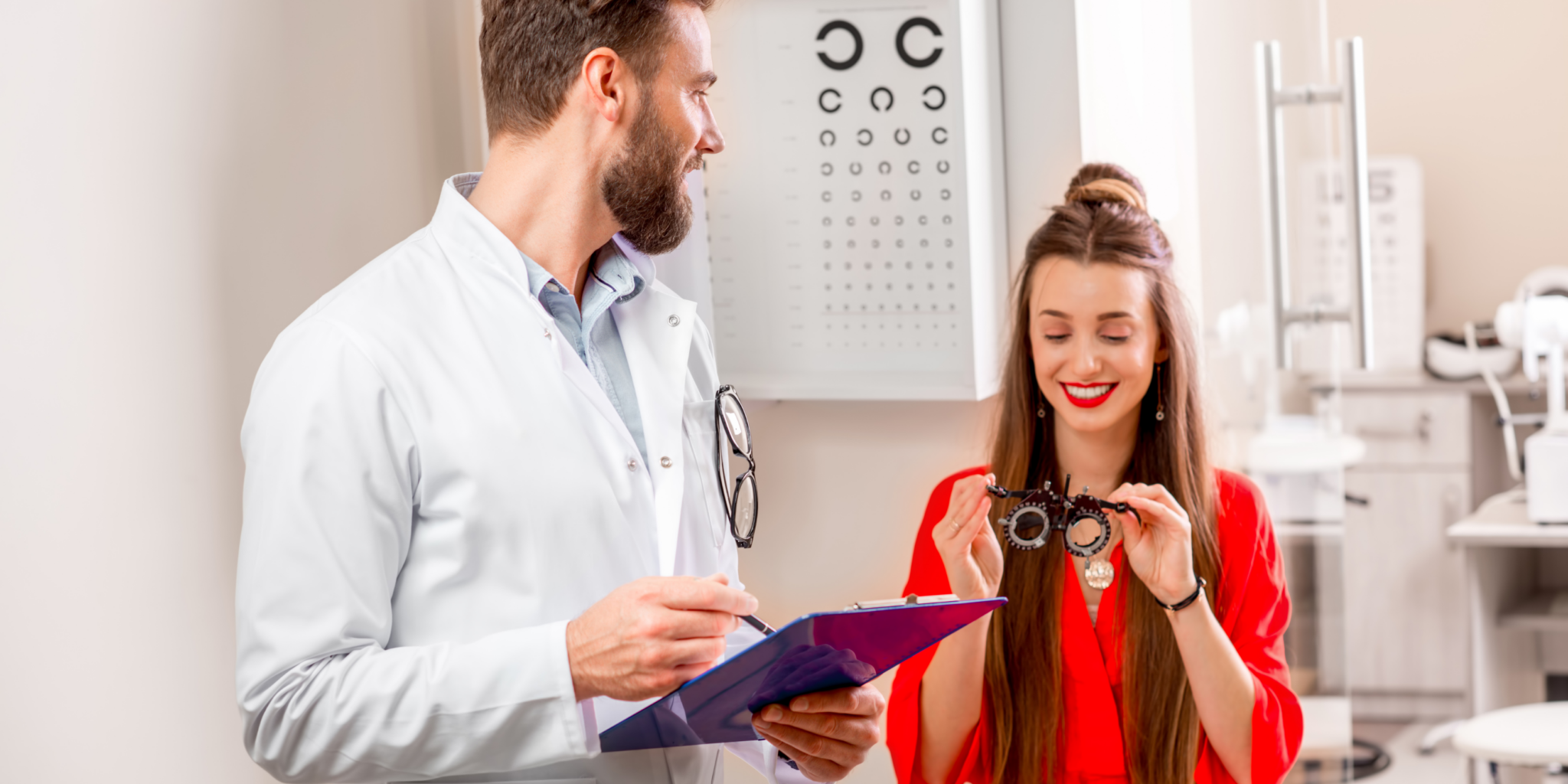 Do you want to pop up first when people search "eye doctor near me" on Google? Or generate enough reviews to have hundreds of 5-star ratings? The key to becoming known as the best in your field—the local optometrist that everyone wants to go to—is marketing.
Luckily, marketing for eye doctors doesn't have to be complicated. It simply starts with creating a presence in the digital world through tools like social media, search engine optimization (SEO), and online reputation management. When you prioritize digital marketing for your optometry practice, you'll be able to unlock the patient growth that you deserve.
Digital Marketing for Optometrists
While the possibilities are endless when it comes to optometry marketing ideas and opportunities, there are a few fundamental digital marketing strategies that all eye doctors can benefit from.
These include:
Social media marketing
Search engine optimization (SEO)
Online reputation management
Optometry Practice Social Media Marketing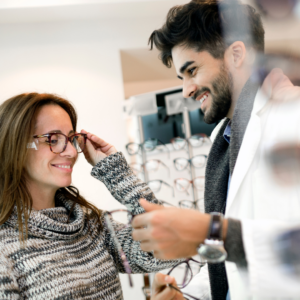 If your eye care practice is not on social media, you're missing out on vast, accessible audiences that could be interacting with your business. The majority of social media platforms, such as Facebook, Instagram, LinkedIn, Twitter, and TikTok are free to use and can help you reach thousands of current and potential patients.
Posting regularly on social media is a great way to showcase new service offerings, quality vision care products, or blogs you've written on eye care topics. You can also include links with clear calls to action (CTAs) to visit your website or schedule an appointment. This not only helps drive patient engagement with your practice, but also website traffic and overall growth.
Additionally, social media can get your whole team involved in creating content for your business. For example, we manage an "Ask Me Anything" series for one of our eye doctor clients where we take videos of their doctors answering popular eye care questions. These videos are posted on both their website and social media platforms, providing patients with informative and entertaining content that they want to see.
To learn more about why social media is effective for healthcare, read our blog!
Optometry Practice Search Engine Optimization (SEO)
Ever wonder how some businesses pop up on Google while others don't? That's the result of search engine optimization (SEO). SEO is a marketing strategy that all eye doctors should be using to outrank their competitors on search engine results pages (SERPs). After all, 93% of online experiences start with a search engine.
Google takes a variety of factors into consideration when deciding what your ranking result should be. The content on your website has to be relevant to the search query, and Google will rank websites that are deemed the most helpful at the top. But one particular SEO factor that has grown in importance in recent years is user experience (UX).
User experience refers to a variety of factors such as:
How usable your website is
How fast your site loads
How well it works on mobile devices
Recently, Google has pushed websites that provide a pleasant UX for visitors to the top of the search results. Prioritizing usability of your web pages can help contribute to a higher search ranking and thus more potential patients that are exposed to your eye care practice.
Read our blog for more on why user experience (UX) matters for SEO!
Optometry Practice Online Reputation Management
Managing your online reputation is another important aspect of digital marketing for eye doctors. This includes: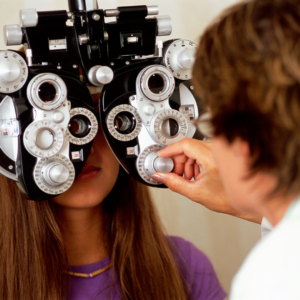 Generating reviews
Responding to reviews
Turning reviews into testimonials
Are you asking patients for reviews after their visits? What about responding to all of the reviews you get on Google, Facebook, Yelp, and other platforms? If not, streamlining these processes with digital marketing can help you maximize the amount of reviews you receive with less effort on your end.
Using reviews as testimonials can also help generate valuable content for your social media pages and website. When your patients have positive things to say about you, that's free marketing for your eye care practice that you should be promoting on all marketing channels. Positive reviews show prospective patients why they should choose you over your competitors, so share them!
Getting Started with Marketing for Eye Doctors
To get started with social media, SEO, and online reputation management for your optometry practice, you likely need an experienced marketing partner. Working with industry experts can help take the marketing load off of your plate, so you can focus on giving your patients the best possible eye care experience.
Baker Marketing Laboratory has been helping optometry practices for years to expand their digital presence and generate the growth they deserve. We are not your typical marketing agency or corporate consultants. We are an innovative marketing firm that delivers best-in-class results for healthcare practices across the U.S. and internationally, and we like to have fun in the process.
If you feel stuck and want to partner with an award-winning digital marketing agency to help you achieve your optometry practice goals, schedule a free consultation today!