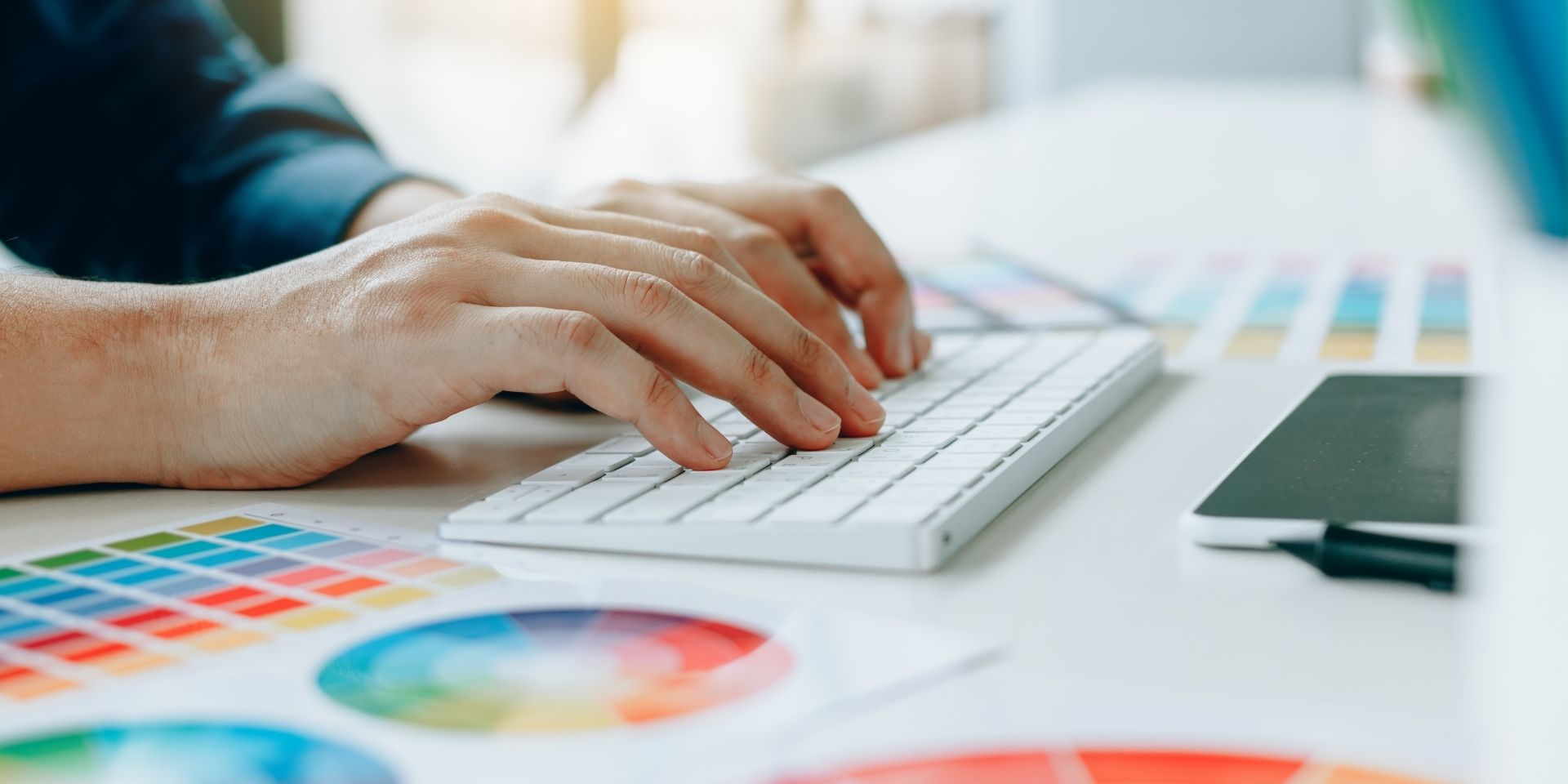 Digital Marketing
Healthcare Marketing for SaaS — How To Choose the Best Agency for Your Offering
Choosing a marketing agency for your healthcare SaaS product can be a daunting task, especially if you've been let down before. Sometimes it can feel like most marketing agencies are all sizzle but no steak. You need real action and know-how behind all of the industry jargon and buzzwords. But how do you decide if a marketing company is really who they claim to be?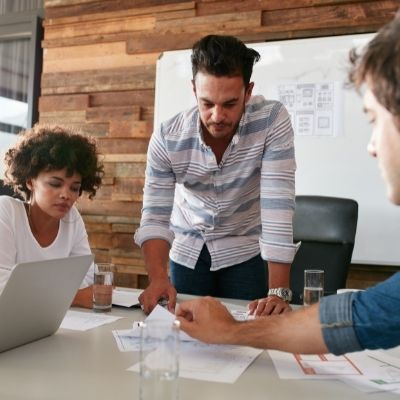 We've provided a few key qualities to look for in finding your next digital marketing agency. Choose an agency that:
Understands your goals
Has industry experience
Understands the technical side of digital marketing
Is invested in professional development
Is a thought leader in their field
Agencies with these qualities are concerned about more than providing results that meet the bare minimum. They're passionate about marketing and helping clients to reach their full potential. 
Understands Your Goals
Your first and most important step is finding a digital healthcare marketing agency that understands your goals. Are you looking to:
Collect reviews from satisfied customers?
Build a website designed to attract your ideal customers?
Rank higher on the Google SERPs (search engine results pages)?
Grow your presence on socials such as Facebook (Meta) and Instagram?
Maybe you need all of these and much, much more. You may not even be sure what your goals are. In this case, the right marketing team will help draw them out and create a plan to achieve them.
Whatever your needs may be, you need a marketing company that understands these goals and can help you achieve them.
Has Industry Experience
Experience can go a long way in building trust in the early search stages. Do the agencies on your list have experience in healthcare software or a similar medical technology industry? If so, then they should be ideal candidates. Make sure to ask them about what's worked for them as well as the challenges they've faced when developing a digital strategy for healthcare marketing.
On the other hand, don't discount agencies that don't have a lot, or any, experience in your industry. Instead, ask how they've approached marketing for new industries in the past. What they lack in experience may actually be an opportunity to learn how they rise to new challenges.
As T. Maxwell explains in Forbes:
We have seen many industry-specific agencies go with a cookie-cutter approach, and we often see this in remnants of code and content indicating use for other businesses. Many times, a fresh set of eyes and a new approach is needed to unlock a stagnant marketing strategy. A good marketer can evaluate a client's industry, online presence and competitors and devise an effective strategy.

– T. Maxwell
Understands the Technical Side of Digital Marketing
Digital marketing can often feel like a two-way relationship between marketers and clients. However, there's a third part of the relationship that can often go unnoticed — the tech team.
A marketing agency's tech team is more than people writing code, although they most certainly do that. They're also an agency's frontline for:
Adapting to changes in Google's ranking factors
Best practices for search engine optimization (SEO)
Establishing, interpreting, and improving key performance indicators (KPIs)
This part of an agency's team is passionate about data, whether it's in the form of conversion analysis, campaign interactions, or tracking blog performance.
A serious digital health marketing agency will have its accounts and tech teams working closely together. Better yet, someone from the agency's tech team will be included in meetings to provide clarity and their expertise to the overall strategy.
Click here to read our blog on how to leverage KPIs in the medical field!
Is Invested in Professional Development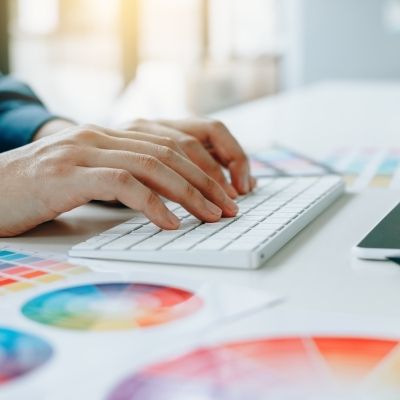 People who are truly passionate about something never stop learning about it. Digital marketing is no different according to Ronan Nichol, who says, "Agencies that are genuinely invested in professional development and best practice will have relevant industry alignments and professional association memberships."
When choosing a marketing agency for your healthcare tech company, choose one that's passionate about continuing professional development (CPD). This can include being:
A Google Partner Agency
A Google Analytics Certified Partner Agency
StoryBrand certified and trained
A Facebook (Meta) Partner Agency
A HubSpot Certified Partner Agency
Certifications like these show that an agency isn't following out-of-date conventions or stuck doing things one way. Instead, it shows that they're on the cutting edge of digital marketing, providing the best service to their clients.
Is a Thought Leader
On top of CPD, look to see if an agency is providing thought leadership in its field. This is important since it can indicate an innovative and cutting-edge approach to marketing healthcare technology.
It can be difficult to determine if an agency is a thought leader, but there are a few indicators to watch out for. They include:
Membership in marketing associations
Speaking engagements
You can also look at their blog content and socials, as well as for articles published in industry magazines and websites.  
We're proud of the thought leadership Gavin Baker provides to the marketing industry. Click here to read his advice on using paid social campaigns in Forbes!
Healthcare Marketing for SaaS — Choosing the Best Agency for Your Product
Finding an agency for your healthcare SaaS product can be an intimidating task. Companies can make all the promises in the world, but they don't all deliver as promised. You want a digital marketing agency with a proven track record of helping healthcare businesses reach their full potential.
That's where Baker Marketing comes in. We've spent a decade working with healthcare clients, acting as a guide and advisor to help them navigate the digital landscape. Our team is passionate about growing our clients' online presence, and we would be thrilled to help you grow yours.
When choosing a digital marketing agency, look for one that understands your goals. Agencies with industry experience are a plus, but one new to SaaS for healthcare can provide a fresh pair of eyes. Look for an agency where the accounts and technical team work closely together for a holistic approach to marketing. Digital marketers that pursue continuing education and thought leadership are ideal since it shows that they take their work seriously.
Baker Marketing Laboratory has spent years helping healthcare businesses find their footing in the digital world. Through a combination of inbound digital marketing and powerful messaging strategies, we help you craft a marketing campaign that resonates with your ideal customer. Contact us today to schedule a call and learn the difference we can make for your business.