If you're in charge of marketing for any type of business then you've probably heard of HubSpot. Their software can help you scale your business and achieve real growth. But what is HubSpot, exactly, and how can it help you develop more successful customer relationships?
Baker Marketing has utilized HubSpot with award-winning results. It collects information from interactions with customers and stores them on a single platform. It's also a content management system like WordPress, allowing you to create and share content to delight visitors and customers alike. HubSpot also offers a variety of "hubs" to help you achieve specific goals for your business.
Why Choose an Award-Winning HubSpot Partner for Your Healthcare Business
We are proud of what we've accomplished for our clients using HubSpot at Baker Marketing. In fact, we've even won an award for it. We were able to support Platinum System, a leading EHR software for chiropractors, by migrating them over to the HubSpot Service Hub.
This decision helped Platinum System achieve:
90% reduction in time closing support tickets
89% positive customer service rating
$12,000 in annual savings
These benefits weren't by migrating them to HubSpot alone. Most of their customer service is still done over the phone, so we suggested using Aircall which integrates with HubSpot. This has the added benefit of tracking and recording calls.
We also provided training to their service staff to make the switch much easier. With the HubSpot CMS, Platinum's leadership can now focus more on identifying trends, avoiding bottlenecks, and making better decisions for their company.
To learn more about how we were able to support Platinum System using HubSpot, click here!
What is HubSpot and How Does It Work?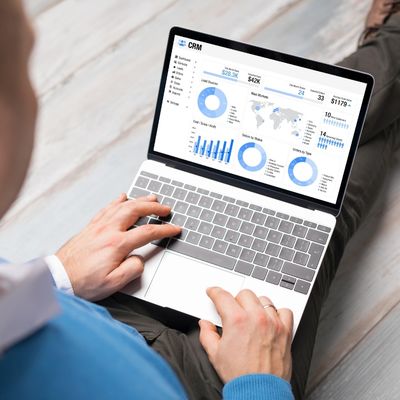 HubSpot is a customer relationship management platform, or CRM for short. Like any CRM platform, it gathers data from your customer interactions and collects them in one place. This creates a centralized location where you can monitor and evaluate your marketing, sales, and service efforts. 
We use it to help you understand the data that you have already gathered about visitors and leads. With the HubSpot CRM, you have a powerful marketing tool that allows you to improve customer experience as well as:
Satisfaction
Retention
Service
HubSpot works to equip your marketing, sales, and service teams with everything they need to succeed. You will be able to create a marketing campaign that attracts your ideal customers to your site. As visitors progress through your site, your sales team will be able to convert leads into customers with the help of robust HubSpot tools.
HubSpot is perfect for HealthTech companies focused on growth. As an established company in the healthcare space, you have already done a lot by laying the groundwork for your business. However, you'll need help if you want to grow beyond where you're currently at. With HubSpot, you get the backup you need to grow your business for the long term.
Click here to learn how we saved one client $12,000 in annual costs using HubSpot!
Understanding the HubSpot CMS
Short for content management system, a CMS helps turn your website into your digital office. Unlike other options such as WordPress and Squarespace, HubSpot is designed to truly help you achieve your growth and revenue goals. 
One study measured the changes of switching from WordPress to HubSpot, noting a:
260% increase in traffic
132% increase in inbound leads
4.4% increase in conversions
This is all thanks to the tools provided by HubSpot's CMS Hub. They include:
A complete website hosting platform
Outstanding security
Increased speed thanks to no plugins
Drag-and-drop editing features
Unparalleled data integration
Free live chat software to connect with site visitors
The beauty of the HubSpot CMS is that it provides a one-stop shop for all your relationship management needs. From content to chat software, you can connect with visitors to ensure they stay engaged and delighted all in one click. The final result is an easy-to-use, robust piece of cloud software that can satisfy all of your business needs. HubSpot was built and designed to grow as your HealthTech business does.
HubSpot Hubs
At Baker Marketing, we know the power that HubSpot offers to our clients. We work with you to understand your existing process and see how best to use their software for your business. This helps us determine which processes can be automated, if not the entire thing, to save you time, money, and effort.
HubSpot Operations Hub
Their newest addition back in April 2021, HubSpot's operations software has been built with revenue operations (RevOps) in mind. It has been designed to gather all of your HealthTech company's data from HubSpot and your other channels into one place. On top of that, it helps you to improve processes as well as the implementation of marketing automation.
The Operations Hub from HubSpot also includes powerful tools such as:
Data Sync for importing and exporting data to and from the HubSpot CRM
Custom Process Automation for complex automation that would have been performed manually in the past
Data Quality Automation to help you automatically clean up and standardize data from different platforms
With operation hubs from HubSpot, you will be able to code complex automations on your own or hire a developer. You then have the freedom of where to implement them on your own terms.
HubSpot Marketing Hub
HubSpot's Marketing Hub was built with your marketing team in mind. It makes their lives easier while also giving them the tools they need to create digital marketing campaigns that:
Drive traffic
Track metrics
Report on valuable data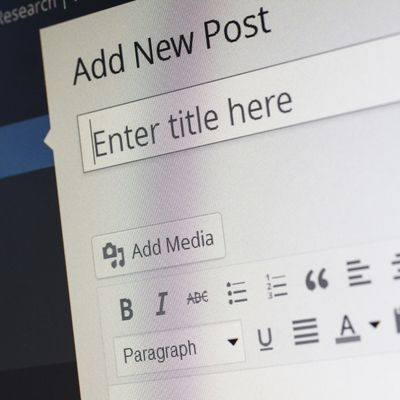 It provides valuable insights into your website so you can learn what's working and what can be improved. To help you make the most of your HealthTech digital marketing, the Marketing Hub provides tools for:
Landing pages
Blog and content creation
SEO
Social media
CTAs (calls-to-action)
Goal-based lead nurturing
And that's only to name a few. With the Marketing Hub from HubSpot, you'll have everything you need to craft killer content that attracts your ideal customer and keeps them coming back for more.
Want to make the most of your MedTech digital marketing? Click here to read our blog on developing your own inbound marketing strategy!
HubSpot Service Hub
With the HubSpot Service Hub, you can provide your service team with the tools they need to go above and beyond in serving your clients. This helps to ensure that your current clients come back for more and possibly even bring new leads along with them. This suite of tools helps you serve your clients with easier delivery in a way that is straightforward and seamless.
With their service software, HubSpot provides you with access to:
Customer portals
Live chat capabilities
Email templates
Scripted bots
Phone support
Canned snippets
Customer feedback
Multiple ticket pipelines
Another important feature is the Knowledge Base which provides access to all of a client's information. It gives your support team a clear picture of who they are, their needs, and their history with your HealthTech company. With this information, they can provide resolutions quickly, creating memorable experiences for your clients.
HubSpot Sales Hub
Do you want to develop better deals and close them even faster? If so, then the HubSpot Sales Hub is for you. This software is all about efficiency so your sales team can do what they do best — convert leads into long-lasting clients. It includes everything they need to provide outstanding service while being ready to close a deal the instant a prospective client is converted.
To help your sales team blow last quarter's numbers out of the water, they can take advantage of:
Meeting scheduling
Automated email workflows
Email tracking and notifications
Multiple sales funnels
Reporting dashboards
HubSpot's Sales Hub offers different tiers to suit your HealthTech company's needs. It's designed to integrate with all of the other hubs offered by HubSpot, allowing your sales team to work fluidly with other departments.
Are you ready to dive into the world of HubSpot but aren't sure where to start? Book a free marketing review today and start building successful HealthTech customer relationships!
At Baker Marketing, we have implemented HubSpot for our clients with award-winning results. It allows you to gather all the data from customer interactions on a single platform. It also functions as a content management system like WordPress or Squarespace, letting you create and publish content that attracts and converts visitors. HubSpot offers a variety of software called "hubs" that help your HealthTech business grow as you convert more leads.
Baker Marketing Laboratory has spent years helping healthcare businesses find their footing in the digital world. Through a combination of inbound digital marketing and powerful messaging strategies, we help you craft a marketing campaign that resonates with your ideal customer. Contact us today to schedule a call and learn the difference we can make for your business.