2020 was a rollercoaster of a year. But one thing is for certain — it changed the way that people think and act when it comes to the medical field. In the midst of a global pandemic, healthcare workers found innovative and trendy ways to connect with their patients, but also to network with their peers around the country and the world. In an effort to stay connected to patients virtually, doctors flocked to social media platforms to educate and collaborate. The result is medical professionals starting trends on platforms like YouTube, Instagram, and even TikTok.
Today we're going to look at:
Empowering patients through educational content
Answering questions in the midst of a global pandemic
How doctors can use social media to reach patients
The statistics behind the most popular social media platforms
Empowering Patients Through Educational Content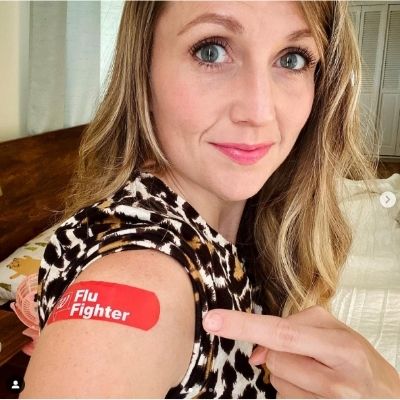 When you think of TikTok, you may think of dance challenges. When you think of Instagram, maybe lifestyle influencers come to mind. When you think of YouTube, maybe you think of the lucky vloggers who have achieved fame and status. But have you ever thought about any of these platforms and immediately thought of a medical professional?
Medical professionals are flocking to social media platforms like these in an effort to reach new audiences. One such example is Dr. Danielle Jones, a gynecologist at a hospital in Texas. Dr. Jones has 669k subscribers on YouTube, 203k followers on Instagram, and 714.3k followers on TikTok and goes by the catchy title 'Mama Doctor Jones.'
According to Dr. Jones in an interview with The New York Times, she started posting social media content regularly in an effort to try and reach younger audiences and help portray medical professionals as accessible and trustworthy.
"Back in the old days, there was a town doctor and everyone knew where he lived, and you traded milk and eggs for health care. You had trust in your doctor because you trusted them as a person first." – Dr. Danielle Jones, College Station, TX

– Dr. Danielle Jones
Dr. Jones' fun, educational content takes an extra step towards humanizing her for her actual patients, but also equips other patients around the country with knowledge about their own health, bodies, and care options. Her Instagram stories are constantly filled with testimonies from patients who have taken what they've learned from her content to find their own OB/GYN they trust. But Dr. Jones isn't the only one who uses TikTok to make healthcare seem more fun.
Using TikTok Trends for Good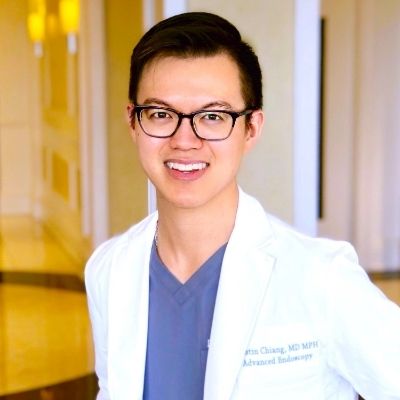 There are a handful of medical professionals who have gone viral thanks to a fun and sometimes goofy approach to TikTok. Dr. Nichole Baldwin, a pediatrician from Ohio, uses her content to educate parents. A video she created about the importance of vaccinating your children went viral and has gotten over 611k views since she posted it in January of last year.
Dr. Austin Chiang is the Director of the Endoscopic Bariatric Program and Chief Social Media Officer at Thomas Jefferson University Hospitals in Philadelphia, PA. He's also the founder of the Association for Healthcare Social Media, and a viral TikTok star who uses his platform to educate patients on anything and everything medical care-related.
"Some doctors may want to educate about the conditions they diagnose and treat. Others may want to share their experience, wisdom, or lifestyles to provide insight into the profession for young aspiring physicians. I do a little bit of everything," says Dr. Chiang in a February 2020 interview with Shape. Dr. Chiang's content often provides simple tips for patients to make their next doctor's appointment go smoothly, but a lot of his content still focuses on the types of questions or health issues his own patients would discuss with him.
Many of these influencers focus their content on their specializations. Dr. Jones' content often covers questions or topics a patient would ask their OB/GYN about, whereas Dr. Baldwin covers everything related to pediatrics. But since March 2020, social media influencers like these have been using their platforms for a more specific subject related to medical care: COVID-19.
Answering Patient Questions in the Midst of a Pandemic
The world has seen the scientific process in action as we've watched how our doctors and medical researchers have collaborated to learn more about COVID-19 over the past year. Doctors who gained a following and influencer-level reputation on social media now use their platform to spread helpful information about the virus.
Dr. Jones contracted COVID-19 herself towards the end of 2020 and decided to share her personal recovery experience through a vlog posted on her YouTube account. For the video, she even collaborated with Dr. Jamie Rutland, a pulmonary critical care doctor in Southern California.

Their 15-minute video covered questions like:
When should you go to the hospital/clinic?
What should you watch for?
How long should you quarantine?
What's the advice on over-the-counter meds?
When can I start exercising again?
After 10 days of being on YouTube, the video received almost 300k views. While this video doesn't talk about a viral dance challenge, and it doesn't feature any of the many goofy TikTok trends, it serves a larger purpose.
How Can Doctors Use Social Media to Reach Patients?
The truth of the matter is that most medical professionals who go viral don't end up creating all of their content on their own. Doctors who have reached the level that Dr. Jones has hired a team of people who help them curate and create new content for their platforms on a consistent schedule.
There's a powerful lesson to be learned from the physicians and medical professionals who have found a huge following on social media platforms. The way that they reach patients empowers and educates an audience beyond their own professional reach. But how can other doctors take this example and run with it?
But your goal as a physician doesn't have to be going viral. Creating any level of interactive video content for social media marketing can go a long way in connecting with your patient base through social media.
The best lesson to take away from social media influencers in the medical field in regards to reaching patients is the humanizing factor. We now live in a world where not everyone has the luxury of being able to personally know their doctor. If you're a physician, then you understand how many patients you have to see and what little time you have to actually see them. You probably have limited time to actually spend with an individual patient. But allocating time in your calendar to create content for social media can go a long way in making your patients feel more personally connected to you than if you just rely on interactions through appointments.
Unsure if it's time to start a paid social campaign for your practice or healthech company? Check out our writeup in Forbes for 12 clear signs that it's time.
Market Your Bedside Manner
At the beginning of the pandemic in March 2020, we sat down and had a (virtual) conversation with Dr. Wes Mullins, owner of My Family Dentistry in Knoxville, TN. Dr. Mullins, and every other dentist in America, had to figure out how to cope when the ADA ordered dental practices to shut down due to COVID-19. There was the occasional emergency appointment to take care of, but other than that, Dr. Mullins found himself with a lot of time on his hands and the challenge of figuring out how not to lose touch with his patient base while he was shut down.
Dr. Mullins shared how he used social media to stay connected with his patients. His goal was to stay top of mind, but also to present the fact that he's another relatable human being through marketing his bedside manner.
"In that livestream I'm trying to let people know that I'm still available. I am here. I'm a normal person just like you… Even though I'm a doctor, I'm still going through this with you."

-Dr. Wes Mullins, My Family Dentistry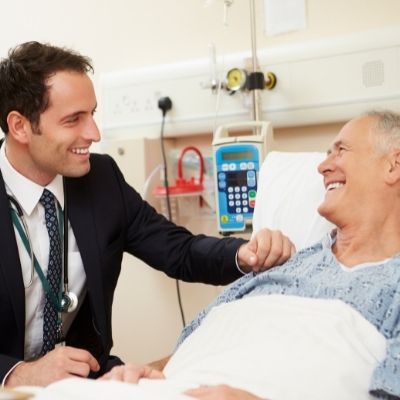 During the few months that dental practices were forced to move to an emergency-only model, Dr. Mullins' live videos got a lot of interaction and positive feedback on a local level. Patients loved seeing Wes and his wife at home, whether they were discussing dentistry or capturing what it was like to go grocery shopping in the middle of a pandemic. You can watch them here.
Going Viral Doesn't Have to be The Goal
While Dr. Mullins' videos didn't go viral, they didn't need to. That was never the point. His motivation was always to connect with the patients he already had, and maybe reach some new patients through his approach to dentistry.
This approach isn't very different from the mindset that influencers in the medical field had when they went viral for the first time. It all comes down to how and what you want to communicate with patients through your content. In Dr. Mullins' case, he wanted to show his humanity. Having a relationship with his patients is important, and video content via social media was a simple way he could maintain those relationships when he couldn't see patients in person.
It is important as you make plans to produce your own content for social media, that you keep in mind the time commitment required. It can be hard to set aside time to create content instead of seeing patients, but dedicating a time slot for your own marketing purposes can bring a large return in the loyalty and engagement of your patients.
Social Media Platforms By the Numbers
Making the decision to create educational content for your patients can come with a learning curve. You may need to learn how to use an app, record basic videos, use hashtags, and publish or schedule content. But before you dive in, it's important to know basic statistics from some of the most popular platforms for influencers before choosing which one you want to use to reach your target audience.
TikTok
According to Wallaroo Media, TikTok has an estimated 1 billion monthly active users as of January 2021. 
In December 2020, SensorTower reported that the app had been downloaded 2.6 billion times worldwide.
What started as an app mainly used by Gen-Zers is starting to gain popularity among older audiences according to Comscore. There were fewer than 5 million
American users between the ages of 25 and 34 in January 2020, and now there are over 11 million.
YouTube
According to Omnicore, in 2021 there were:
2 billion active monthly users
3 million active daily users
More than 1 billion videos watched daily
Additionally, 73% of American adults use YouTube.
Instagram
According to Hootsuite:
Over 1 billion people use Instagram every month
200 million Instagram users visit at least one business' Instagram profile on a daily basis
YumYum Video also reports that there has been an 80% increase in time spent watching videos on Instagram year over year.
Ushering in a New Era of Marketing in Healthcare
Any time there's a major trend in the world, it has the potential to ripple through a lot of industries. 2020 brought ripple after ripple to America and the rest of the world. As a population, we learned to adapt to the drastic changes that a global pandemic brings quickly; but, it has changed how we do things for the foreseeable future.
With a lack of opportunity for human interaction and a major shift in how doctors' appointments happen, social media has risen as a crucial way to communicate and connect with patients. As a medical professional, embracing the opportunities that social media provides could be the difference in a potential patient choosing to come to your practice or a competitor's.
The best thing to do if you are considering making social media a main part of your practice's digital marketing strategy is to sit down and figure out your target audience and what you're willing to do when it comes to time commitment and type of content.
If you're stuck on where to start with social media marketing, schedule with our team today for a free 30-minute strategy consultation! 
A Digital Marketing Agency With Award-Winning Solutions
Baker Labs is not your typical marketing agency or corporate consultant. We are an innovative marketing firm that delivers best-in-class results, and we like to have fun in the process.
We are talented professionals with deep industry knowledge and expertise, and we like to challenge the status quo. We believe our clients — and our clients' clients — deserve nothing less. We value and respect what has worked in the past, while also embracing the uncertainty and changing trends that define the future.
We have nearly a decade of experience marketing to medical practices and partnering with doctors to grow their practices. Visit our website for more information on how we can partner with your practice and can help you connect with your patients through the power of social media.