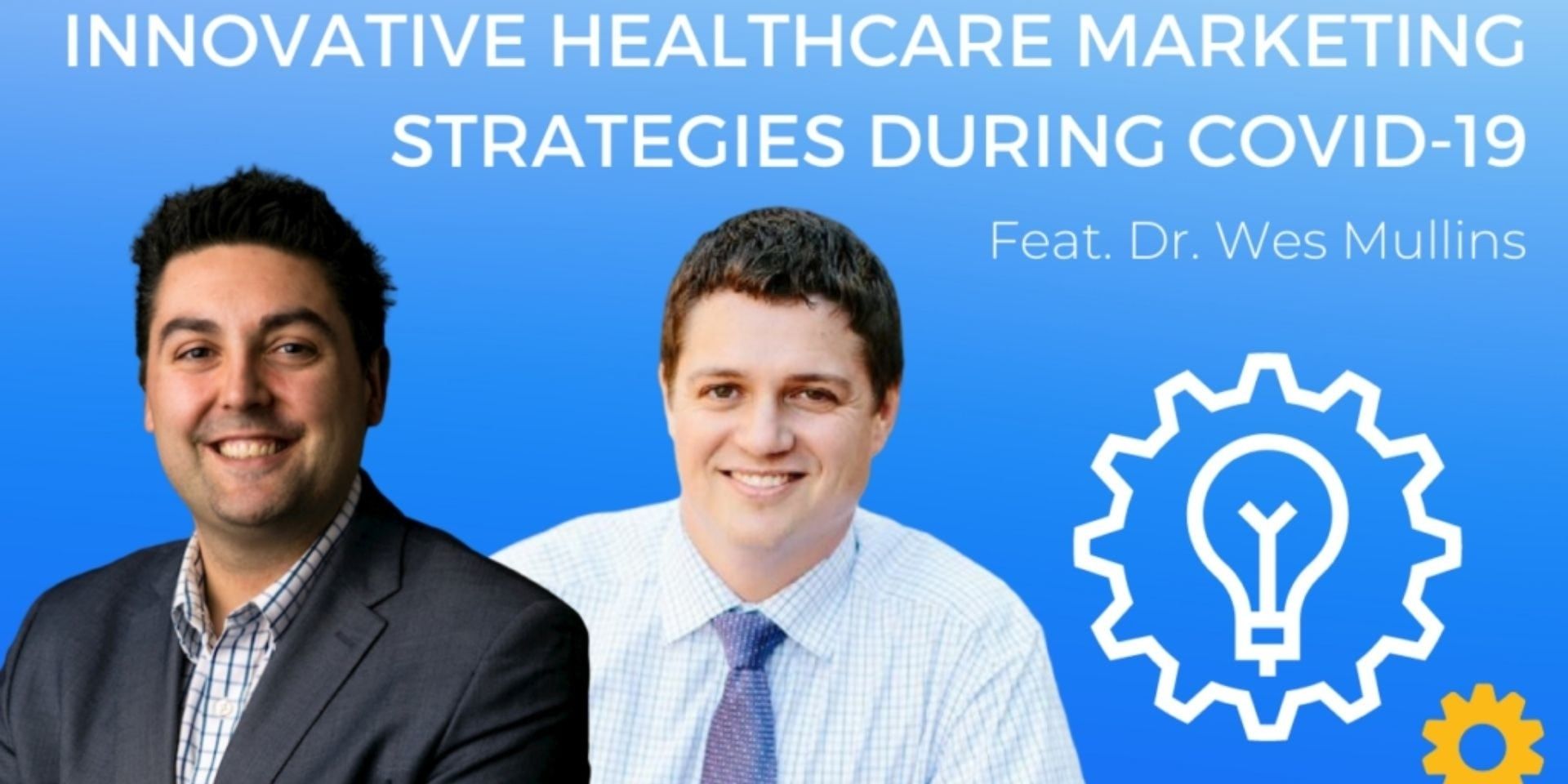 Digital Marketing
An Interview with Dr. Wes Mullins: Innovative healthcare marketing strategies during COVID-19
Healthcare marketing drastically changed in America within the span of a week due to guidelines concerning COVID-19. Previous marketing strategies were tossed out to push urgent messaging about appointment cancellations and office closures. With no clear end in sight for COVID-19, where do we go from here?
The entire team at Baker Labs has been contemplating alternative marketing strategies that healthcare businesses can implement during these uncertain times. However, the goals and objectives remain very much the same: growing your practice, clinic, or business with a marketing mindset.
Video conversations with business owners like you
In the coming weeks, we're proud to premiere a new series of videos. Each video will feature discussions on marketing, new industry trends and business continuity between myself and key business leaders in the healthcare industry.
Our first conversation is with Dr. Wes Mullins, owner of My Family Dentistry. Not only is he the owner of a successful private dental practice, he's also co-host of The Dental Guys Podcast. Wes recently approached marketing in a new and dynamic way after he was forced to temporarily close his business' doors due to the ADA's COVID-19 guidelines announced in March.
approaching marketing with a flexible mindset
Wes utilizes social media to connect with his audience in exciting new ways. Rather than pushing dental health services like he usually would, he's letting his patients know him as an individual. He's taken the opportunity during these strange times to market his bedside manner. And this doesn't have to stop with dentistry. Any practice or business can utilize this approach to stay connected with their patients or clients.
For more exciting tips on how to market when traditional marketing strategies won't work, watch the entire interview below, or scroll down to see important highlights from their conversation.
Watch the entire interview
Important Highlights
Your content will look different during these times:
As healthcare practices close and elective procedures are postponed, most businesses find themselves in a place where they can't market as usual. But this doesn't mean we stop communicating with our audience. Think of this as an opportunity to cultivate a long-distance relationship with your patient base.
Release important updates and announcements with your current patient base via email and social media. It seems we get new updates on guidelines and any end to the spread of COVID-19 on an hourly basis. Make sure that your patients are informed of any changes and availability at your practice.
Utilize social media to connect with your followers in different ways. Instead of pushing your practice and services, let them get to know you, their doctor, as an individual. This is the perfect time to showcase your bedside manner. Connect with your audience as a fellow human living through daily life just as they are. This perspective can help plant seeds that anchor your relationship with your patients.
Be aware that these circumstances will change the healthcare industry:
Widespread events and pandemics that have previously occurred have always had a lasting effect on practitioners and patients' views and habits.
Expect the unexpected, and be prepared to get in front of the unexpected. Views of public health have changed. Ever after COVID-19 is over, the entire industry could see a downturn due to lingering fears.
Things could change drastically. Be flexible and open-minded to your business' mission and operations.
Prepare to be vulnerable in order to break down barriers that some of these circumstances could cause in doctor/patient relationships.
Take advantage of the downtime:
Use this forced downtime to assess your current operational habits and practices.
Are there areas of your business where you could improve? What are some changes you could make so when the doors open back up you're prepared to perform better than ever? Now is the perfect time to prioritize your business' needs and weed out activity that isn't mission-focused.
Now more than ever it's crucial to maintain your business' presence and ensure continuity and growth through digital marketing. For more information on how you can optimize your marketing during these uncertain times, claim a free marketing assessment. Baker Labs is ready to create a new vision for your business' future.

If there's a topic you would like to see covered or a guest you would like to see featured, please send all suggestions to gavin@bakerlabs.co.