With social media becoming more influential each day, being a business in the digital era can be hugely beneficial if you use it to your advantage. Most people who use social media are checking their feeds every single day, meaning that these platforms allow you to get your brand in front of your audience immediately. This can be an extremely effective way to engage with your target market and, in turn, increase brand authority and recognition.
As social media marketing becomes more profitable, you don't want to miss out on your opportunity to instantly market your brand to millions of people. We've broken down exactly why you should be using social media marketing and how to start.
What is Social Media Marketing?
With more and more businesses joining social media to promote themselves, you need to know how to cater your social media marketing plan (SMM) to your business so you can outrank your competitors.
Why You Should Use SMM:
Audience Targeting
You may or may not be surprised to know that social media platforms know a lot about their users. While that may sound scary, it's not entirely a bad thing. With this information, you can launch paid social media ad campaigns and select the exact demographics of people you want to target. This can include age, gender, and location as well as keywords that users may have recently searched for.
It Can Be Very Affordable
As previously mentioned, audience targeting can help you save money when launching campaigns by only putting your ads in front of people who are most likely to be interested in what you're offering. Most social media ads even run as low as a few cents per click!
You can also get content in front of your audience for free just by posting engaging content. You can share interesting or informative links that relate to your business, photos of your products, ask your audience for feedback about trending topics, and so much more.
Establishes Brand Personality
You get to tell your own story. When you're posting content to your social media accounts, you're giving your audience a better understanding of your business's values and personality. Establishing these with your audience is extremely important in terms of building trust and can make consumers feel more connected to your brand.
Is a paid social campaign the right move for your healthcare business? Click here to find out!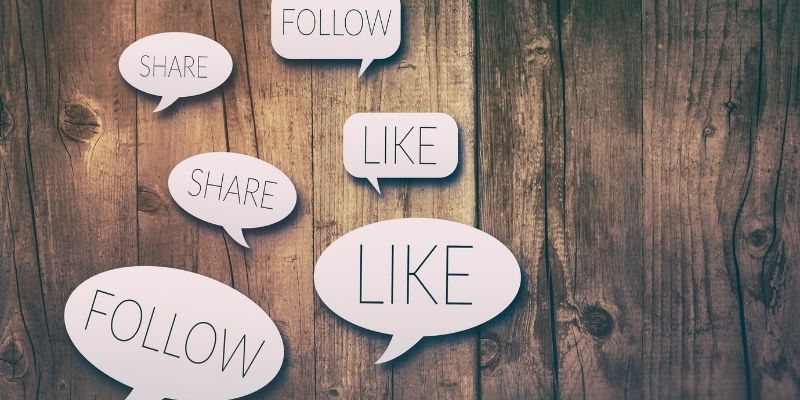 Which social media platforms should you use for your business?
You know you need to have an active social media presence, but do you need to be on every platform?. The answer to this boils down to who your target audience is. You may have heard that Gen Z prefers TikTok and Instagram while Millennials prefer Instagram, Facebook, and Twitter.
However, this doesn't mean that you should completely skip TikTok just because your business targets Millennials. You want to understand your demographic's preferences enough to know how you should allocate your time to each platform. We will break down the audience of each platform shortly so you can better understand where your brand fits best.
General Rules of Social Media
Before we get into the different platforms, here are some general rules you can apply across the board when it comes to SMM.
Post Engaging Content
Paid social media ads are not the only way to increase brand awareness online. When you create engaging content to share with your audience, it is more likely to get shares, likes, and comments. This engagement signals to the platforms that your page is doing well and can push you upwards in their algorithms. As your pages become more popular, your website traffic and search engine rankings will improve as well.
Know What Your Audience Wants
This is the key to creating engaging content. You want to use language and graphics that your audience can relate to. When your audience sees posts that are relevant to their wants and needs, you will get the engagement you're looking for.
Be Consistent
Most social media users check their feeds every single day. Frequently posting to your social media platforms keeps your brand in front of your audience's eyes and creates top-of-mind awareness within them. Consistent posting is also another way to boost your place in the algorithms. Just be careful not to post too much — this can feel spammy and cause people to unfollow.
Does your social media campaign need a boost? Click here for three ways to grow your engagement.
Facebook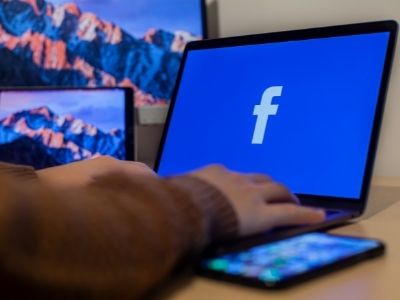 No matter what your business is, you can't go wrong creating a Facebook business page. Facebook also has some really useful features that let your followers know what your business is and help you stay involved with them.
Demographics
In terms of users, Facebook is a pretty diverse platform. According to Statista, Facebook currently has 190 million active users in the U.S. alone and even more international users.
User makeup by age (in descending order)*:
25-34 year olds: 31.6%
18-24 year olds: 23.8%
35-44 year olds: 16.9%
45-54 year olds: 10.5%
55-64 year olds: 6.4%
13-17 year olds: 5.9%
65 years and older: 4.9%
*according to Statista
73% of users access Facebook every day, and 81% of users only access Facebook via mobile device.
Features
A great thing about Facebook business pages is that they are set up similarly to a web page. You can create page sections that allow you to go more in-depth about your business, such as:
Home
About
Services
Photos
Reviews
Shop
Community
When somebody comes across your Facebook page, they will be able to see all of these things in one place without having to visit your actual website. If they like your page, Facebook will show your posts in their feed and send them notifications. With their messaging feature, viewers can directly contact you about any questions they may have about your business.
Creator Studio
Another useful tool that Facebook has recently added is Creator Studio, a content scheduling tool that allows you to plan and schedule exactly when you want your post to go live.
To optimize your engagement, research when your target demographic is most active on Facebook and schedule your posts to go live then.
Paid Ads
Facebook ads allow you to select the specific demographic you want your ad to reach. If you only want to show your ad to women aged 45-54, you can do that! Facebook ads also have the highest CTR (click-through rate) than any other social media platform.
Instagram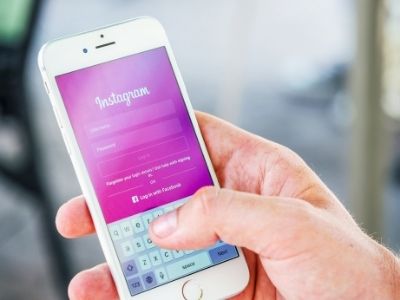 Recently bought out by Facebook, Instagram is slowly adopting a similar business-based model. You can now create business pages on Instagram which are set up differently than regular profile pages and allow you to interact with your audience.
Demographics
The U.S. alone has 120 million active Instagram users. Almost 70% of these users are aged 18-24. This is the second most favorite social media platform for this age group second only to Snapchat.
According to Instagram, the average person spends around seven hours scrolling through the platform and 9/10 of their users follow at least one business page.
User makeup by age (in descending order):
18-24 year olds: 67%
25-34 year olds: 60%
35-44 year olds: 49%
45-54 year olds: 43%
55 years and older: 31%
Features
If you're already on Instagram, you have probably seen the questions and countdown stickers for stories, the highlights profile section, and the Instagram shop features. However, Instagram has recently added a gift card feature that allows users to directly purchase an e-gift card from your page and send it to a friend via direct messaging!
Another feature that Instagram has been using since its early stages are hashtags. Using hashtags in the caption of your post can create more visibility within your target audience. With Instagram's new feature, hashtag following, users can follow specific hashtags that they are interested in and the posts that use them will appear in their feed!
When selecting which hashtags to use, you should choose words or short phrases that represent your business and specific post. If you do this correctly, more people will be able to discover your post.
Creator Studio
Creator Studio is not just used for Facebook. Because Instagram is now owned by Facebook, Creator Studio allows you to sync up your accounts and manage both of your posts at once.
Paid Ads & Influencer Marketing
Similar to Facebook yet again, Instagram also offers paid ads to business pages. These ads will show up in the feeds of the target consumers you select. However, with the influencer culture that has heavily populated this platform, there has been a recent shift from paid ads to influencer marketing. This can give your ads a more natural feel.
Influencer marketing allows you to find people with a large following that fall into a similar demographic as your target market and pay them to promote your product or service. The rate that you pay depends on how many followers they have and how many likes and comments they get on their average post. According to a Nielson study, 92% of customers said they trust influencer marketing more than traditional advertisements or celebrity endorsements and.
Not only will using influencer marketing increase engagement and trust with consumers, but will also prevent people with ad-blocking technology from not seeing your ad.
TikTok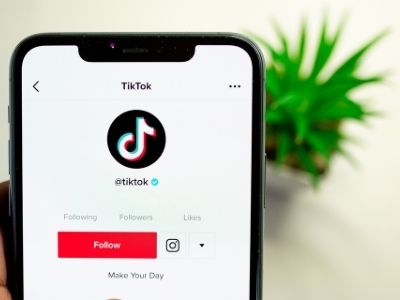 Formerly known as Musical.ly, TikTok's rebranding led to rapid growth within the past year alone. TikTok is a short-form video-sharing app. The unique thing about TikTok is their implementation of a "For You Page", sometimes known as FYP. The FYP shows you videos curated to your interests even if you don't follow the people who posted them, allowing a lot of room for viral content.
Demographics
As of January 2021, TikTok has over 2 billion downloads and 689 million monthly users worldwide. If you're only concerned with the U.S., the numbers are still impressive with over 80 million active users.
User makeup by age (in descending order):
10-19 year olds: 25%
20-29 year olds: 22.4%
30-39 year olds: 21.7%
40-49 year olds: 20.3%
50 years and older: 11%
Features
Unlike Instagram and Facebook, TikTok does not yet have business pages. However, there is still a lot you can do to interact with your followers with a regular profile.
TikTok has the option to "duet" or "stitch" other user's videos. Duets allow you to create a video that will play directly beside another video for the entire duration. Stitches allow you to clip and play scenes from another video into your own.
By duetting popular videos that resonate with your target audience, your likelihood of showing up on their FYP increases. Most consumers even like when brands play into user-generated content because it helps them relate to your brand's personality.
Paid Ads
The first thing you need to know about paid ads on TikTok is that they are pretty pricey. Multiple sources report that TikTok ads can range from $50k-120k. This makes sense given that big brands like McDonald's, Chipotle, and Nike, seem to be the only ones using this feature right now.
If you do have a budget like this, TikTok offers a few different options for ad placements, including:
Pre-roll ads
In-feed ads
Branded effects
Promoted hashtag challenges
If these are out of your price range, don't worry! There are so many other ways to engage with your audience without having to pay for ads. 
Influencer Marketing
If TikTok ads are out of your budget, influencer marketing is a great alternative. There are so many niches on TikTok that you are sure to find an influencer that falls within the same one as your brand.
Not only this but there have been so many products sold out in stores because they went viral on TikTok after an influencer promoted them. Ever heard of weighted hula-hoops? They were sold out on Amazon for weeks when one influencer shared that she lost several inches around her waist after using it every day. As of April 2021, liquid chlorophyll (yes, the stuff in plants) has been sold out at Whole-Foods for days after one user shared it was a great antioxidant.
If you find your business's value proposition and have the right influencer promote it, you will see great results.
Does TikTok live up to the hype? Click here to learn if it's the right move for your brand!
LinkedIn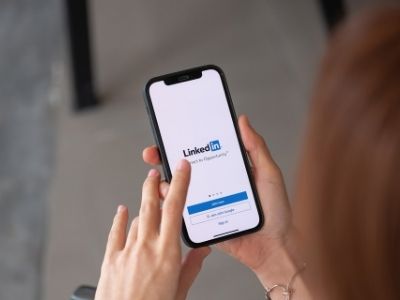 While LinkedIn is a great tool for networking and recruiting new employees, not every business needs to utilize it in their digital marketing plan. LinkedIn as a form of SMM works best if you are a B2B or your product or service is intended for working professionals. While LinkedIn has become a little bit more casual in recent years, it is still known for its professional content so this is what users will expect to see.
Demographics
LinkedIn has over 740 million members and 55 million registered companies worldwide. Because LinkedIn is for professional networking rather than entertainment, it is the only platform that is not dominated by the Millennial or Gen Z generations.
By age:
15-25 years old: 16%
26-35 years old: 27%
36-45 years old: 34%
46-55 years old: 37%
56+ years old: 29%
Paid Ads 
LinkedIn has several options for paid ads and sponsored content. Like other platforms, they also allow consumer targeting. In fact, LinkedIn has been praised for its targeting features specifically because of how frequently and thoroughly they update their data.
Pinterest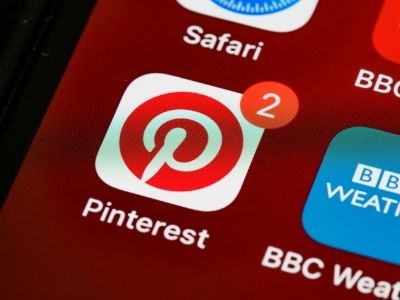 Oftentimes overlooked, Pinterest can be a great marketing tool if your business is centered around creativity. For example, many photographers, designers, fashion, and food bloggers use Pinterest to display their work. Most users use Pinterest to search for this specific content making it easier for them to find your posts. Pinterest also allows for direct links on their posts, unlike Instagram.
Demographics
While Pinterest has over 480 million users worldwide, they do have a very specific audience. Most users (71%) are female, and over 50% of those are mothers. Given this information, you may have the most successful marketing through Pinterest if your content is centered around family activities, home improvement, recipes, or self-care.
By age:
18-29 years old: 32%
30-49 years old: 34%
50-64 years old: 38%
65+ years old: 18%
Paid Ads 
Pinterest allows you to choose between promoted pins, video ads, or carousel ads. Promoted pins tend to be the most popular amongst social media marketers because they are the easiest to set up, but video and carousel ads can be just as or more attention-grabbing.
What's more, Pinterest ads can be pretty affordable as they have different payment options including Auction CPM (cost per mile) where you pay per 1000 impressions, CPE (cost per engagement) where you pay when people click or save your pins, or CPC (cost per click) where you pay only when someone clicks through to your website.
Twitter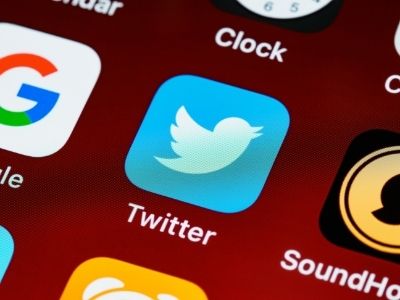 With over 321 million monthly active users and 500 million tweets sent daily, being strategic about the content you post on Twitter is extremely important. While creating an account and sending out tweets may seem like the best way to start, it won't help you gain an audience.
The use of hashtags can significantly increase the number of people seeing your tweets, so it is important to research which hashtags are both relevant to your business and are trending among your target audience. Interacting with other businesses or organizations that already have a following and are related to your industry can also increase your exposure.
Another way businesses are starting to engage with their audience is by playing into user-generated content. You may have seen examples of this when Pop-Tart's official Twitter account started replying to the memes about their products. This works especially well with younger demographics, like Millenials and Gen Z.
By age:
13-17 years old: 9.1%
18-24 years old: 21.6%
24-34 years old: 28.8%
35-49 years old: 28.2%
50+ years old: 12.3%
Paid Ads
Twitter has a few different options for advertising. If you have the budget for it, the easiest way to advertise is to set up Promote Mode. This will promote all of your tweets and your profile automatically.
If you have a smaller budget and want to be more strategic about what you're promoting, you can select individual tweets, moments, or trends to promote.
YouTube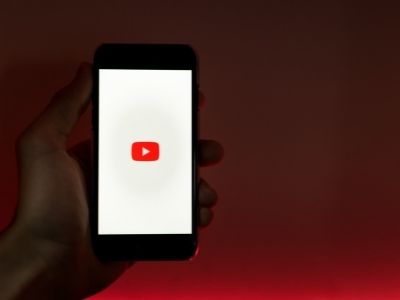 Often thought of solely as a social media platform, YouTube is actually also a search engine. In fact, it is one of the most popular search engines in the world, second only to Google. If you know SEO well you can really use YouTube to your advantage.
While SEO is really important, you also want to make sure the content you provide is informative and engaging. Most sources say that if you don't grab your audiences' attention in the first five seconds, users will skip your video.
The downside to using YouTube as a social media marketing tool is that it can be a lot more time-consuming compared to other platforms. Planning, filming, editing, and uploading a video is going to take more time than posting a graphic or text post, so you will need to figure out how to allocate your time properly.
If your channel becomes popular enough to reach monetization requirements, you will have access to more features that allow you to interact with your subscribers like live streaming and the ability to post in the community section. You will also have the option to start allowing ads to play before your video starts and earn a little money from that.
Demographics
62% of U.S. YouTube users, which amounts to 122 million people, access the site daily.
Paid Ads
Since YouTube is owned by Google, YouTube videos can appear in Google's search results. This means that you can promote your YouTube video links through Google the same way you would for a website or blog post.
If you have a little more time on your hands, you could even create a pre-roll or mid-roll video ad to play before or during someone else's video. You have two options for these, "skippable" ads or "non-skippable" ads. Skippable ads are usually longer than 15 seconds.
Viewers will have to watch for at least 15 seconds before they can "skip" it, but if you really catch their attention they may stay to watch the full length. Non-skippable ads are usually 10-15 seconds. Because of their short length, viewers do not have the option to skip.
Lastly, you can utilize sidebar ads. These will only appear for desktop users in the area that displays the "Up next" videos.
Social media isn't going anywhere anytime soon. Whether it's Facebook, LinkedIn, TikTok, or a brand new platform, having a robust social media marketing plan is essential for the longevity of your business. All have their perks, but it's possible that not every platform will be right for your brand. Take the time to do your research to determine which platforms are best for your customers and for your business.
Do you need help kick-starting your businesses social media marketing? Schedule a call with our team today for a free 30-minute strategy consultation! 
Baker Marketing Laboratory has spent years helping healthcare businesses find their footing in the digital world. Through a combination of inbound digital marketing and powerful messaging strategies, we help you craft a marketing campaign that resonates with your ideal customer. Contact us today to schedule a call and learn the difference we can make for your business.