TikTok. Clubhouse. Twitter Spaces. Instagram Reels. A combination of brand new social media platforms — and new ways to reach audiences on already existing ones — will change the digital landscape this year. But should you adopt them just because they exist and can be used profitably by companies?
It depends! Your ad budget and professional messaging can impact which social platform will work the best for you. We'll look at some of the pros and cons of Tik Tok for business, as well as a couple of other emerging social channels. If you're not taking advantage of any of these high value channels, consider adding one a time to increase your brand salience and generate fame. It never hurts to get people talking about you!
TikTok for Business
Easily the most popular of the new(ish) social media platforms, TikTok is highly visual and the leading destination for short form video. It has a staggering 1.1 billion active users, with 100 million of those in the United States.
You can advertise on TikTok, and with so many eyeballs gathered in one place, it's tempting to move into that space to help you increase your brand preference. Before you do though, make sure you have the right assets.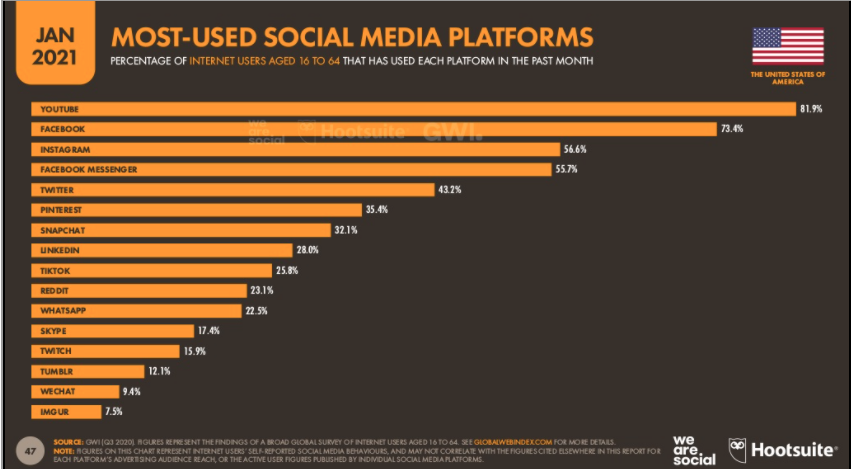 TikTok is a fun, low-key app. It's relaxed and silly. When it comes to organic TikTok content — which means you're not paying for your content to be shown, you're just posting like a regular user — you'll need to adapt your voice, tone and message to your audience's expectations.
TikTok's Creator Marketplace allows businesses to partner with popular content creators that already have a large following — also known as TikTok influencers. This is an interesting alternative to traditional ads and a super unique approach to influencer partnerships.
For the most part, influencer/business collaborations take place outside of the social ecosystem. TikTok turns that on its head.
Let's say you want to partner with an Instagram influencer to promote your new healthcare tech software. In order to do that, you'd have to research who the best content creator would be and then reach out to them independently. That's time consuming, and a barrier to most companies.
TikTok provides a space for that collaboration to take place and allows you to easily connect with TikTok influencers.
Rather than building ads that show up as people watch TikTok's, partnering with a content creator allows them to share your message for you. If you partner with the right person, you can expect to have a much wider reach and better results.
You can search for creators through the following filters:
Country or region
Topic
Reach
Average views
Audience country or region
Gender
Age
Audience device
Ecommerce anchor
That's not the only option, though. You can, as a paid advertiser, create all, kinds of engaging ads that resonate with your audience.
The upside:
Very large base of active users, with a niche for everyone
Easy access to in-demand content creators
Hashtags help reach relevant audiences
Low production costs: It's about the content, not the quality
No followers needed to have a high amount of views
Offers the opportunity to show a personal or "behind the scenes" look at your brand
The downside:
Demographics: The 18-29 year old demographic makes up the majority of TikTok's audience at 48%
Assets: Without enough photos and videos, the amount of posts you can create will be limited
Time investment: Hashtags are critical to reaching people and takes planning
Minimum of $500/campaign and starts at $10 per CPM (cost per 1000 views)
While TikTok can be time-sensitive, as well as expensive when it comes to advertising, there are other platforms that could work for you. The three questions to ask are:
Is your audience that you sell to on this platform?
Can you invest the resources to engage, create content, and optimize your posts based on engagement to see results?
Does this platform align with your objectives for marketing?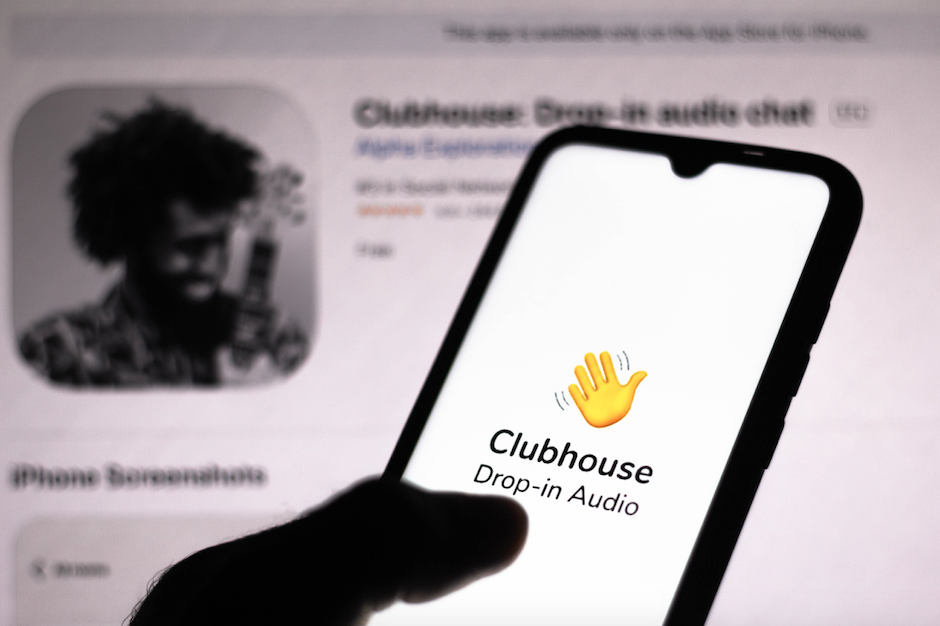 Clubhouse as a Business Tool
And now for something completely different. Think of Clubhouse as "podcast meets Periscope." (Remember Periscope?) The concept is simple: a conversation takes place over Clubhouse, and anyone can click in and listen.
Just last year, the app had a few thousand users. Today, it has millions. Compared to TikTok or the OG social platforms like Facebook, that's just a drop in the bucket. Still, it is a force to be reckoned with.
Clubhouse is kind of old school, to be honest. It's kind of like AOL's instant messenger, but with audio. Or talk radio with call-ins.
Clubhouse gives moderators the ability to let people chime in on the discussion, making it highly interactive. It's not about pictures, video, or viral content. It's real-time conversation with people from all over the place.
The upside of Clubhouse:
A cap of 5,000 listeners
Moderator can choose who chimes in
No transcription or recording is allowed
You can create your own room to host a discussion
Conversations can be monetized and content creators can be paid directly
If you're looking for investors, Clubhouse offers an opportunity to connect with them in a way that would be impossible in most situations
The downside:
The app isn't available to everyone; invite only (although that may change soon)
You can't advertise on the platform, but you can build brand awareness and establish authority in your field
It's only currently available on iOS
Twitter Spaces
Twitter Spaces is one of the most recent platforms to emerge this year, and takes a page from Clubhouse's book. It's an audio chat room. Twitter even redesigned its entire app to make Spaces front and center.
Twitter Spaces was in beta mode for most users, but is now available to everyone. Another barrier to being able to use this is that you have to have a minimum of 600 Twitter followers.
But, with such a wide user base, this could really offer you the chance to talk to a whole lot of people about your company and establish you as a leader in your field.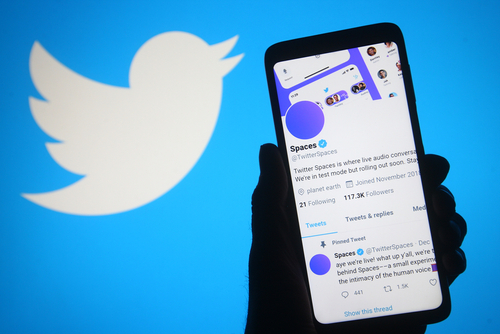 Instagram Reels
Instagram Reels is fairly simple. It allows you to share videos that are 15 seconds or less in length. Facebook owns Instagram, and Reels is the megolith's response to the popularity of TikTok.
One big difference between Reels and TikTok is that Reels disappear after 24 hours, while TikTok videos stay indefinitely. Reels is separate from Instagram stories, and different from IGTV, which allows you to share longform videos. Reels has its own separate little icon at the bottom of your feed.
So which emerging social media platform is right for my company?
Do you have a large ad budget? Do you have the time to devote to creating content? Actually, there are a lot of questions to ask yourself before deciding whether to dive headfirst into a new platform.
Here at Baker, we know how valuable social media is to your brand. We'll provide you with a calculated look at whether it's worth your time or not. Just because it's shiny and new doesn't mean it's right for you. If you'd like to talk with one of our team members, just schedule a call!