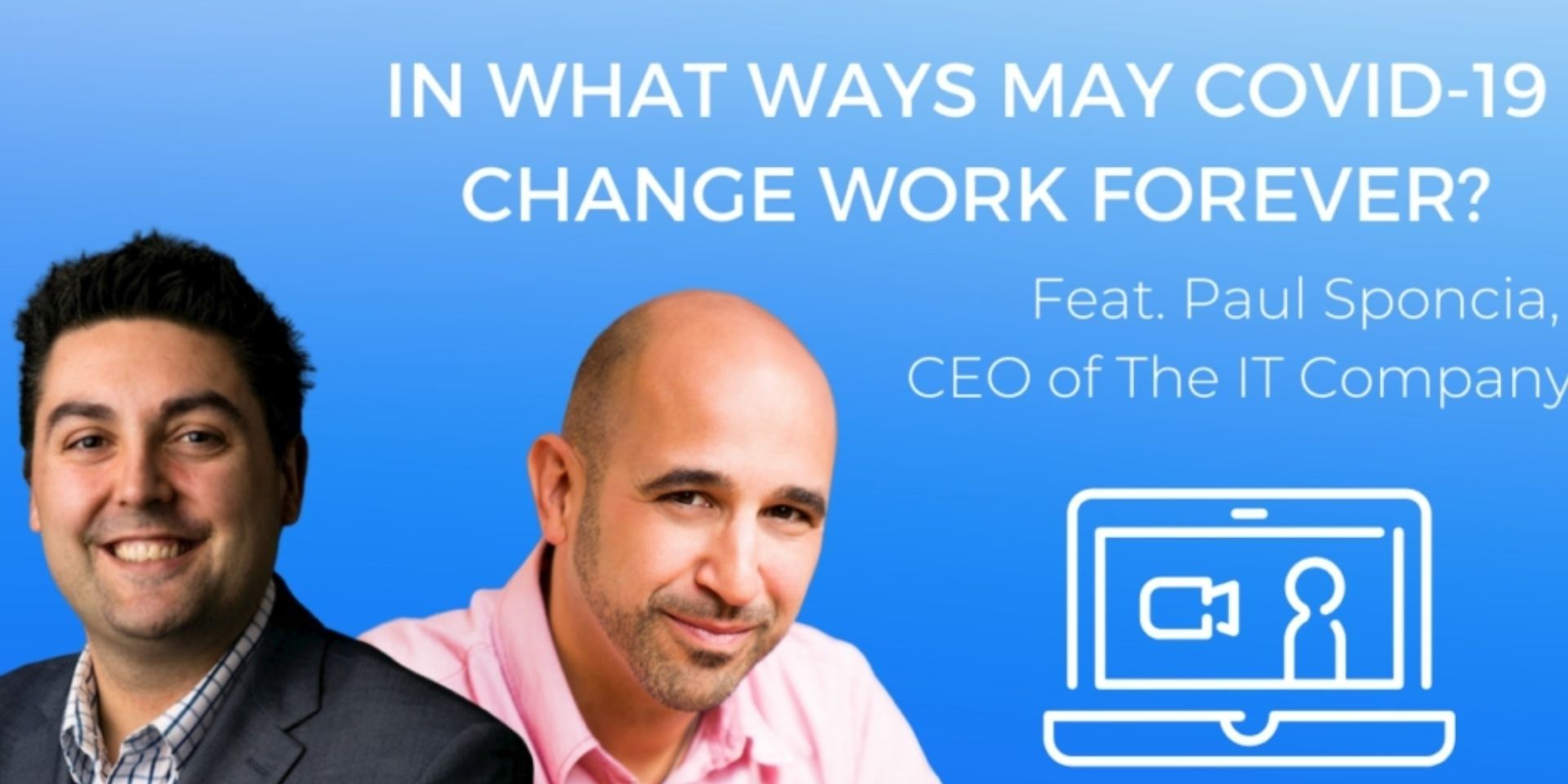 Digital Marketing
An Interview with Paul Sponica: In what ways may COVID-19 change work forever?
Baker Labs began a series of video interviews in April to tackle the challenges facing medical practices during COVID-19. In each episode, Gavin Baker, President and Owner of Baker Labs, discusses marketing, new trends, and maintaining business continuity with key business leaders in the healthcare industry.
In this episode, Gavin continues his conversation with Paul Sponcia, CEO of The IT Company, about how COVID-19 is forcing people to rethink the way work is done. The future is uncertain as of right now. However, Paul thinks that we're experiencing an experiment in productivity that may change how traditional jobs operate.
You can watch the interview below to learn more about what Gavin and Paul think about the future of work in light of COVID-19, or scroll down to read some of the important highlights from their conversation.
Watch the entire interview:
Important Highlights:
The biggest shift in the future of the modern workplace will be more people working from home. Paul believes that people are generally more productive when working from home and COVID-19 is forcing businesses to reevaluate that.
Adopting a remote workforce model allows companies to save money by not leasing large office spaces.
The technology to work from home has been available for quite some time. And while it's been used casually in the workplace, coronavirus has required businesses to become more comfortable with this technology.

Bandwidth is fast, available, and affordable.
5G will be faster than any internet service you can get in your home.
GSuite, Microsoft Office 365, and Zoom make it possible to collaborate without being face to face.

The sales industry as we know it may change completely, but it will be interesting to pay attention to how it morphs and evolves.
Now, more than ever, it's crucial to maintain your business's presence to ensure continuity and growth through digital marketing. For more information on how you can optimize your marketing during these uncertain times, you can claim a free marketing assessment. Baker Labs is here to create a new vision for your business' future.
If there's a topic you would like to see a specific topic covered in our interview series, or a guest you would like to see featured, please send all suggestions to Gavin Baker at gavin@bakerlabs.co.