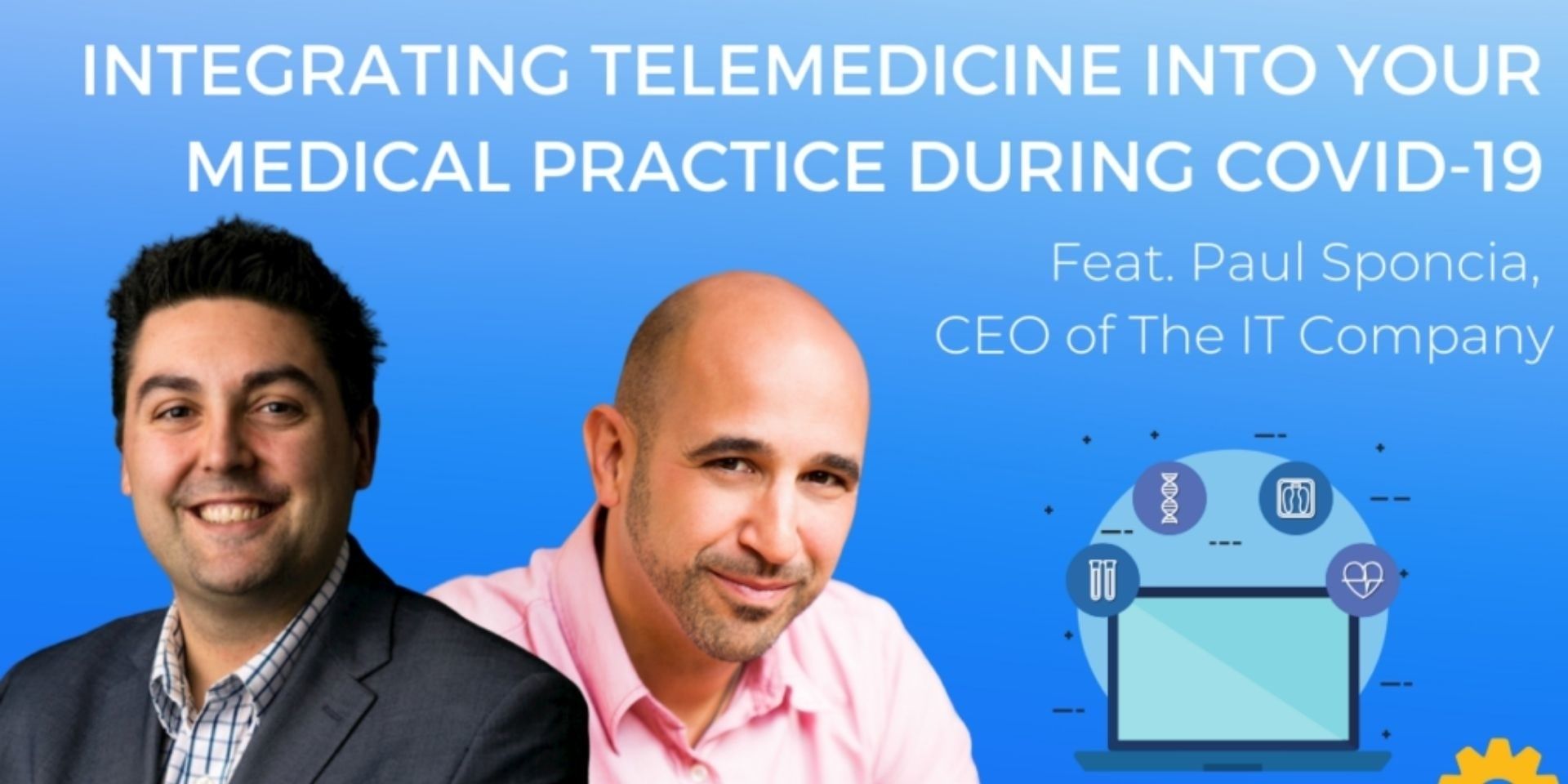 Digital Marketing
An Interview with Paul Sponcia: Integrating Telemedicine into Your Medical Practice During COVID-19
Baker Labs began a series of video interviews earlier this month to tackle the challenges facing medical practices during COVID-19. In each episode, Gavin Baker, President and Owner of Baker Labs, discusses marketing, new trends, and maintaining business continuity with key business leaders in the healthcare industry.
In this episode, Gavin sits down with Paul Sponcia, CEO of The IT Company to discuss the growing importance of telemedicine during a global pandemic. The IT Company specializes in providing technology solutions to the healthcare industry, as well as non-profits, architecture, and construction.
According to Paul, one of the biggest challenges facing medical practices has become how to utilize technology so that they can continue serving their patients. One solution has been telemedicine, which has allowed medical professionals to maintain a face-to-face dynamic with their patients in a time of social distancing.
But telemedicine isn't without its drawbacks. The technology can be frustrating to implement, not to mention the reluctance of many medical practices to adopt it in the first place. There's also the issue of ensuring that staff has access to important equipment such as computers and cameras in order to serve their patients, as well as maintaining the privacy of both staff and patients.
Watch the interview below to learn more about telemedicine and its future role in healthcare, or scroll down to read important highlights from Gavin and Paul's conversation.
Watch the entire interview:
Important Highlights:
Telemedicine can provide a way for medical practices to continue serving patients on a larger scale:

Applications like Skype and FaceTime are perfect for virtual face-to-face interactions. However, it may require medical professionals to share private information that they may not feel comfortable sharing with patients, like their actual phone number.
Medical practices will have to figure out individually what equipment can be used and what can't. Should computers and cameras be provided if staff must work from home or is it okay to use what they have at home? Should they be allowed to work from home without a secure network if that's all that's available to them?
Apps like Skype and FaceTime aren't hard to use. On the other hand, they can be difficult to set up if you're converting them from private to professional use.

Many EHR platforms already have telemedicine options:

The IT Company has been directing many clients to appropriate platforms for telemedicine options.
The main thing to ask EHR vendors is if their product is integrated for telemedicine. If not, then find an app that does have it or you can rely on free or paid apps that will be serviceable for the time being.

Doxy.me has a free tier and the option to upgrade if necessary

Further thoughts on adopting telemedicine in your practice:

Medical practices have been reluctant to adopt telemedicine in the past, but COVID-19 may be a signal to adopt this newer technology with current patient trends in healthcare.
According to Paul:

53% of people have left a doctor's appointment because it took too long.
23% of people delay doctor visits because they take too long.
13% of people delayed a visit because they are too busy.

Feedback in online reviews is rarely about the actual care patients received. It's almost always about how they were treated.
Healthcare is rapidly becoming consumerized, prompting patients to ask more questions about medical practices before becoming a patient.
Virtual follow-ups are one of the best ways to utilize telemedicine since they're usually short and don't involve a lot of clinical equipment.
Now more than ever it's crucial to maintain your business' presence and ensure continuity and growth through digital marketing. For more information on how you can optimize your marketing during these uncertain times, you can claim a free marketing assessment. We're here to create a new vision for your business' future.

If there's a topic you would like to see covered in our interview series, or a guest you would like to see featured, please send all suggestions to Gavin Baker at gavin@bakerlabs.co.