10 Dec

What Myths About SEO Should You Leave Behind in 2018?

Marketing jargon is like any other jargon. It's not helpful because it's not clear.

One marketing buzzword that is talked about a lot is search engine optimization or SEO, which Moz defines as "… the practice of increasing the quantity and quality of traffic to your website through organic search engine results."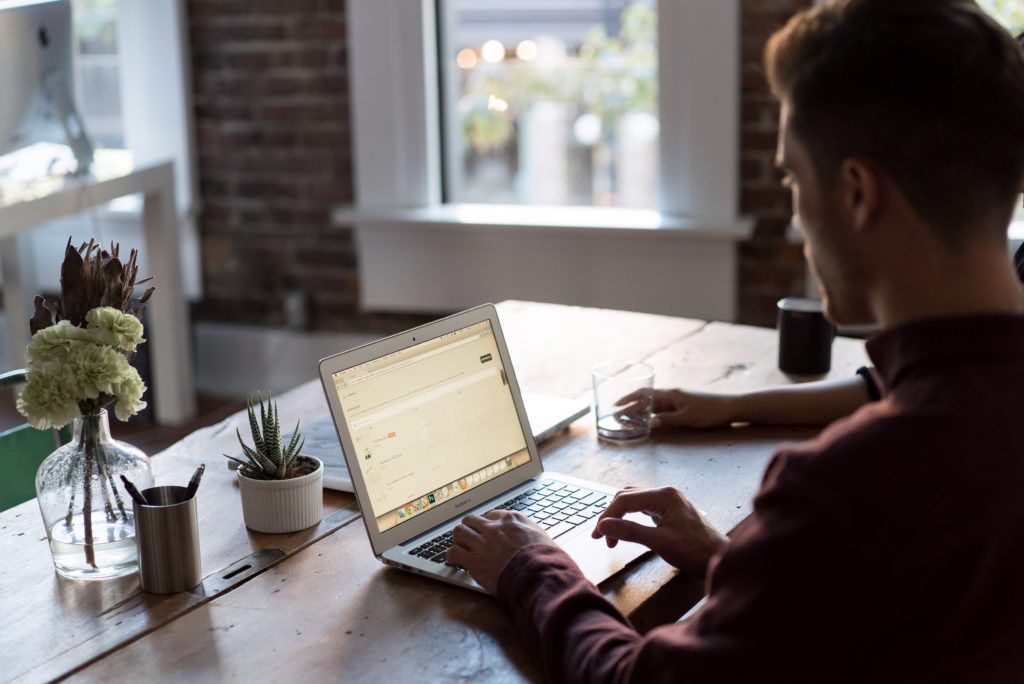 You're probably thinking, 'More website traffic is good. How can I get more of this by focusing on SEO? And can I just pay someone to do the leg work?'
Good thinking. Yes, you can pay someone to worry about SEO for you, but first you'll want to be informed so that you sign off on the right SEO marketing plan.
With 2019 soon approaching, we wanted to give you SEO insights so you can prepare your 2019 marketing budget with SEO in mind. We wrote an eBook just for you titled, 10 SEO Myths You Should Leave Behind in 2018 .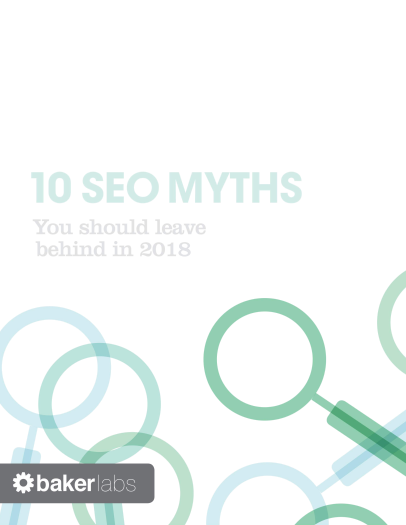 Before missing out on an opportunity to increase SEO in 2019, learn about SEO for FREE by downloading your eBook . It's one click away. Download now and read later, at your convenience.
We believe in this eBook so much we wanted to give you a sneak peak.
See below for Myth No. 8: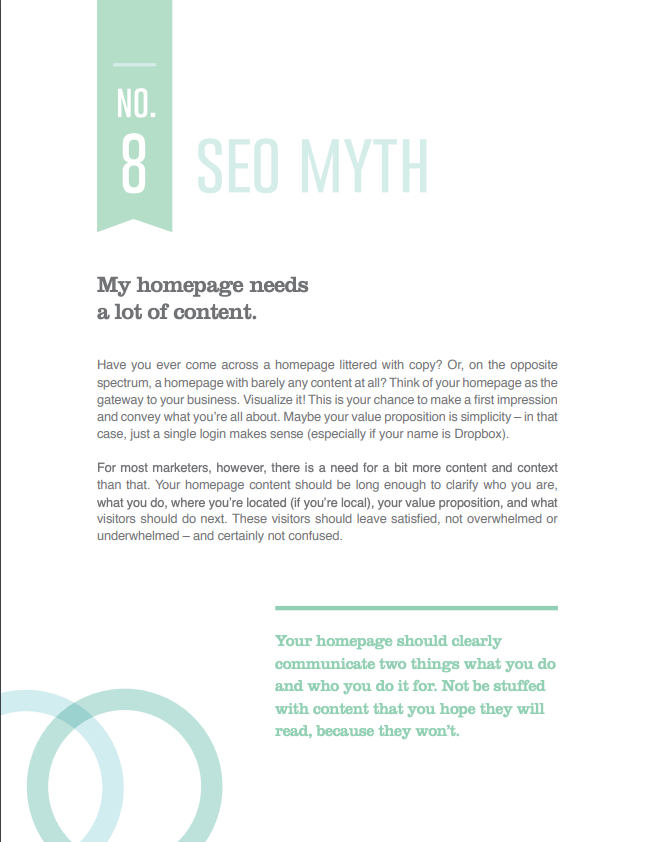 What are you waiting for? SEO isn't going away. It's time to debunk some myths with us.