One of the most effective ways for dentists to get local patients to book appointments is through local search engine optimization (SEO). Local SEO can significantly strengthen a dental practice's online presence, which, in turn, improves their ability to attract ideal patients and thrive in a competitive market.
In this blog, we'll explore what local SEO for dentists is, what influences it, and how to get started for your dental practice.
What is Local SEO for Dentists?
Local SEO is a type of search engine optimization that focuses on improving your visibility in local search results. When individuals seek dental services, they often initiate their search online. Local SEO is instrumental in ensuring that your dental practice stands out prominently on Google and other search engines.
What sets local SEO apart from traditional SEO is its localized focus. While general SEO strategies aim to improve a website's overall search engine rankings, local SEO fine-tunes these efforts specifically for a local audience. It takes into account geographical keywords, maps, directories, and online reviews, all geared toward boosting your visibility among potential patients in your immediate vicinity.
For example, if you're a dentist in Knoxville, TN, you'll want to pop up at the top of the search engine results pages (SERP) when someone in the area is Googling keywords or phrases like "dentist near me," "best dentist in Knoxville," etc. Most potential patients won't scroll past the first few results, so local SEO is key for securing prime search engine visibility.
What Influences Local SEO for Dentists?
To achieve strong local SEO, certain components of a dentist's online marketing need to be optimized for their local area.
These include your:
Google Business Profile
Online reviews
Website content
Citations and backlinks
Google Business Profile
Creating and optimizing your Google Business Profile is essential for any organization. This listing provides crucial information like your dental practice's name, address, phone number, website, and hours of operation. By keeping this profile up-to-date, you can make sure your practice appears in Google Maps and search results when patients are looking for you.
Dentists can even create their own individual Google Business Profile listings, which is useful for dental practices that have multiple providers. That way patients can discover information about both the practice as a whole and their specific dentist. Google even has the option to add insurance information as part of your profile, which allows users to filter their search results to include only practices that accept their insurance.

Your Google Business Profile is also a primary place where patients can leave reviews about their experiences with your practice.
Online Reviews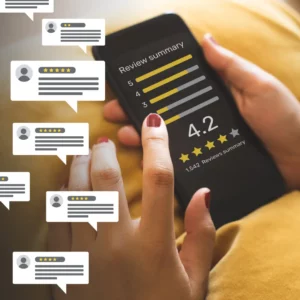 Online reviews are a key decision-making tool that patients use when choosing a dentist. When comparing practices in their area, patients will look up reviews on Google, Facebook, Yelp, Healthgrades, ZocDoc, etc. to see what people are saying about you.
While reviews may seem out of your control, there are online reputation management strategies designed specifically for dental practices to boost their ratings. These include:
Encouraging patients to leave reviews
Monitoring reviews
Responding to reviews promptly and professionally
Leveraging positive reviews as testimonials
By incorporating these strategies into your dental marketing plan, you can improve your online reputation, local SEO, and overall growth.
Website Content
As the primary hub for information about your dental practice, your website is another crucial part of your local SEO strategy. There are many ways to improve the written content on your website to help search engines better understand what your practice offers and where it's located.
For example, incorporating relevant keywords like "family dentist in Knoxville" on your "About Us" page can show patients where you're located and improve your local search engine rankings. There are also on-page SEO best practices that dentists should use to optimize their website's meta tags, headings, etc. with local keywords and phrases.
Citations and Backlinks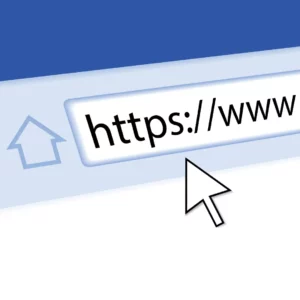 Citations and backlinks are two aspects of local SEO that involve other websites mentioning your dental practice. Citations refer to listings of your dental practice's name, address, and phone number (NAP) on local directories. By ensuring this information is consistent, you can help show Google that your practice is legitimate.
Similarly, backlinks encompass any links from other websites to your dental practice's website. These links can serve as endorsements of your practice's authority and credibility, such as if you author a guest blog on a local news site. The more high-quality backlinks you have, the more search engines perceive your website as a reliable source of information.
Getting Started with Local SEO for Dentists
Through a combination of local SEO strategies like Google Business Profile optimization, online reputation management, localized website content, and credible citations and backlinks, dentists can enhance their online presence and visibility within your local community. This shows potential patients that you're a trusted and accessible dental care provider.
Local SEO for dentists is a potent digital marketing tool that can grow a thriving practice. By working with our expert team at Baker Marketing Laboratory, you can attract your ideal patient and achieve success in your local market.
We have over a decade of experience helping dentists unlock the growth they deserve with proven local SEO and digital marketing strategies. Ready to discover dental marketing solutions to your challenges? Book a free dental marketing assessment today!