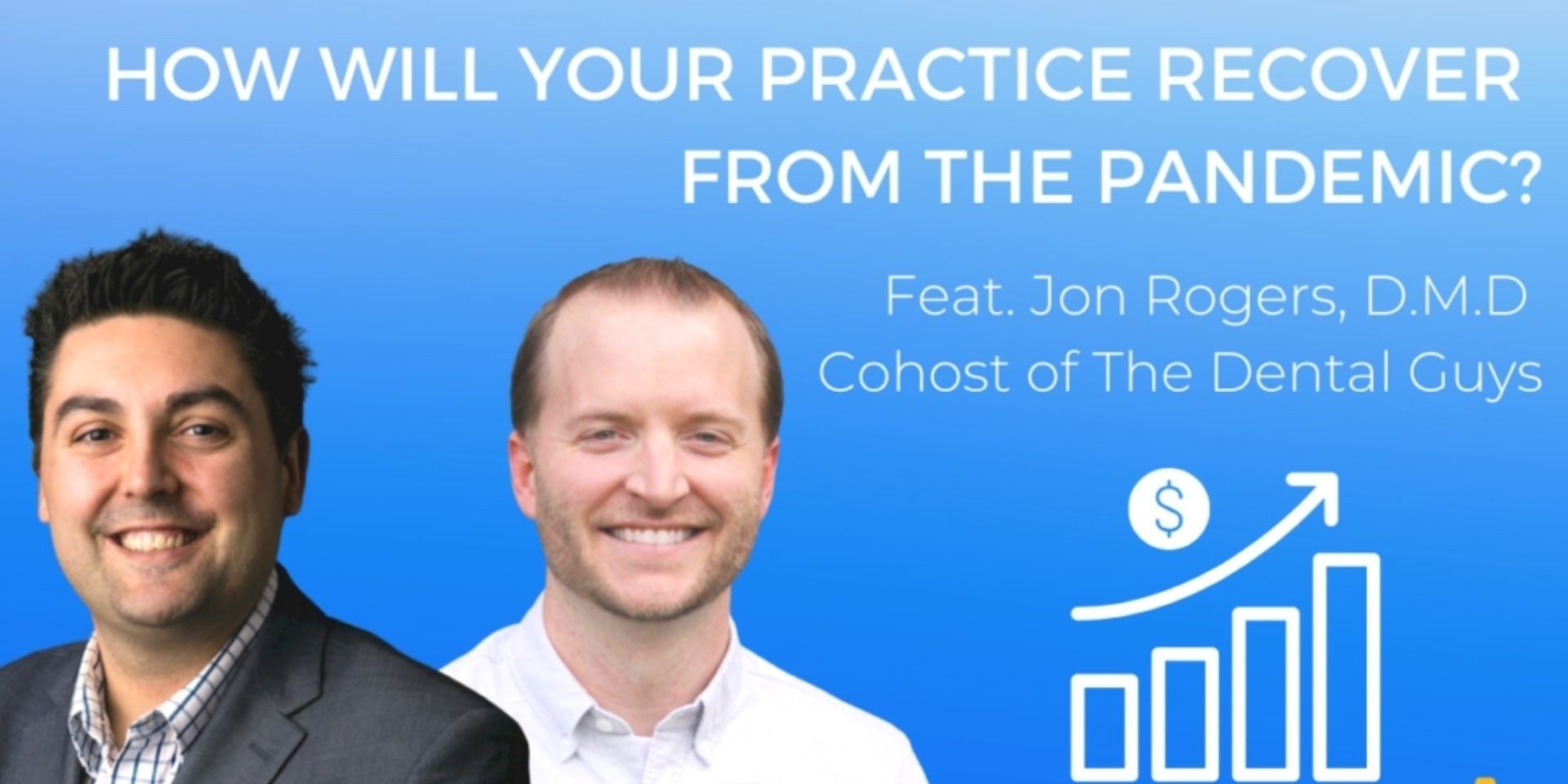 Digital Marketing
An Interview with Dr. Jon Rogers: How Will Your Practice Recover from the Pandemic?
While the team at Baker Labs was worked from home during the peak of the pandemic, we began a series of video interviews addressing the challenges facing medical practices and healthcare providers during COVID-19. In each episode, Gavin Baker, President and Owner of Baker Labs, discusses marketing, new trends, and maintaining business continuity with key business leaders in the healthcare industry.
In this most recent episode, Gavin sits down with Jon Rogers, DMD at Rogers Family Dental in Greenville, TN, and co-host of The Dental Guys podcast. Jon specializes in implant dentistry and enjoys using his training and knowledge to help educate other dentists through his podcast and as a lecturer for several implant companies.
Jon experienced the Great Recession shortly after graduating from dental school. While he didn't own his own practice at the time, the expectations he had been conditioned for in dental school were anything but the reality he was faced with as a practitioner. The practice that he worked had to adapt their business and marketing model in order to successfully recover in the wake of the recession.
Through their conversation, Gavin and Jon discuss similarities between the economic situation of COVID-19 and the Great Recession. Are the marketing and business strategies practice owners used then viable options for our situation now?
Watch the interview below to hear more about our current economic situation and how healthcare practices can best approach recovery after a global pandemic or scroll down to read important highlights from Gavin and Paul's conversation.
Watch the entire interview:
Important Highlights:
The Great Recession and COVID-19 have both been financially devastating in our nation's history, but there are a lot of differences between the two to consider when planning for your practice's recovery in the wake of the pandemic.

In the Great Recession, pre-retirement and post-retirement patients weren't affected as much financially. They continued to seek out elective procedures that others put off in order to save money.
Many people are making more on unemployment due to COVID-19 than they make working a job. They have stayed home, not spent as much money, and most likely have health insurance. A larger demographic of patients won't be as afraid to spend money on elective procedures post-pandemic than they were post-recession.
There's one big, lasting similarity between the Great Recession and the economic impact of COVID-19: FEAR.

After the Great Recession, many were afraid to spend money, even if it was for a proactive procedure that would save them money long term.
In the wake of COVID-19, people may have more flexible income to spend, but there are newly found fears in occupying public spaces at the risk of contracting coronavirus.
How do you combat fear in your patient base?

Craft a clear communication plan internally for talking to your patients about the long-term cost of good health.

All of the messaging for proactive, elective procedures is internal. Make sure your team understands how to communicate with patients about the decisions that are the best for their health long term. If money is an issue, there are still ways you can communicate the importance of elective procedures without making the patient feel hopeless.

When marketing your practice, focus on the treatments that will draw them into the office. Once they are in the chair, guide them to what procedures they need for their long term health.
Everyone is craving routine right now. Promote the procedures that will bring a sense of normalcy to your patients' lives such as regular cleanings.
What happens in month two or three after reopening your practice and resuming elective procedures?

The first few months of resuming business-as-usual will be spent making up canceled appointments. Prepare yourself and your team for long hours and days.
Anything outside of routine appointments may be slower to book. Those who already had elective procedures scheduled that were postponed or canceled could have changed their minds about the procedure they need.
Reassure your patients of all of the extra precautions your office takes in providing a healthy and safe environment. Even if your cleaning protocols and procedures have always been strict and high-quality, show your patients the process.
Prepare to be more conservative in your business spending. There will be lulls in regular appointments during this recovery period for your practice, and it is important to have a safety net in place.
If you own your own dental practice, or are a healthcare provider of any kind, and have further questions for Jon, you can reach him at info@rogersfamilydental.com. For more tips on practicing dentistry, check out The Dental Guys, a podcast that Jon co-hosts with Dr. Wes Mullins of Knoxville, TN.
Now more than ever it's crucial to maintain your business' presence and ensure continuity and growth through digital marketing. For more information on how Baker Labs can help you optimize your marketing during these uncertain times, you can claim a free marketing assessment. We're here to create a new vision for your business' future.
If there's a topic you would like to see covered or a guest you would like to see featured, please send all suggestions to Gavin Baker at gavin@bakerlabs.co.