19 Dec

How to Make Remote Work a Practical Reality for Your Team Without Losing Out On Communication and Company Culture

Many companies fear going remote because they don't trust their employees to steward this flexibility well. But if that's the risk, then going remote isn't the problem—working on the same team is the issue. 

The whole idea of working together means sharing ownership of an idea that is bigger than any one person. If a team cannot shoulder that burden together, then that team shouldn't operate at all, regardless if work happens in the same building or not. 

On the flip side, if you get the right people together on the same mission, then going remote becomes less risky and a viable option, depending on the type of work being done. It definitely makes sense for the Baker Labs team, which operates in the digital marketing space.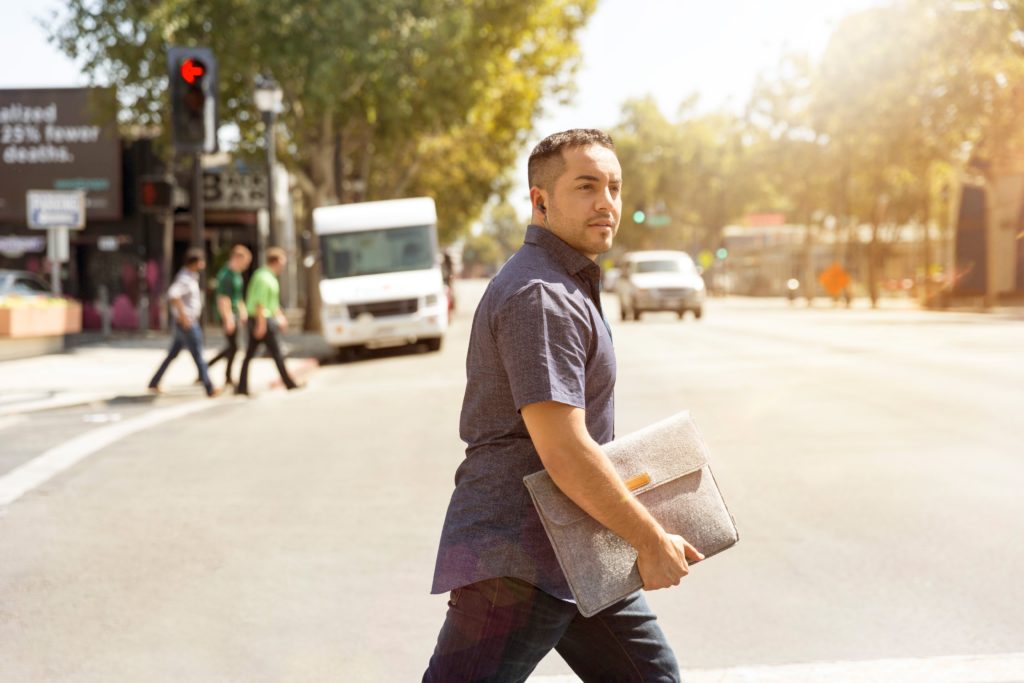 People + Priorities
When Gavin Baker started Baker Labs, he decided having a flexible schedule for forward-thinking people was the right move. Six years later, he's still pleased with his decision to prioritize people over outdated protocol. 
With this servant approach to business and leadership, it's easy to see why clients love working with Gavin and employees for him. It's also easy to understand why he continues to think through remote work and how to incorporate the latest technology so that everyone wins—clients and employees alike. 
Recently, Gavin's insatiable curiosity led him to record a Breaking Down Your Business podcast with cohosts Brad Farris and Jill Salzman. And yes, you guessed it: They talk about remote work. 
Communication + Culture
In this short podcast, Gavin asks Brad and Jill more nuanced questions about how a remote team can connect personally while working virtually. A few questions you can expect to have answered on this podcast include:
          >How do you replicate casual office conversations that are a byproduct of sharing the same physical space?
          >How often should in-person meetings happen, and what should these look like?
          >Can you still make use of happy hour events and birthday celebrations online?
To hear the answers to these questions and other valuable information related to remote work, listen to the entire episode by clicking here .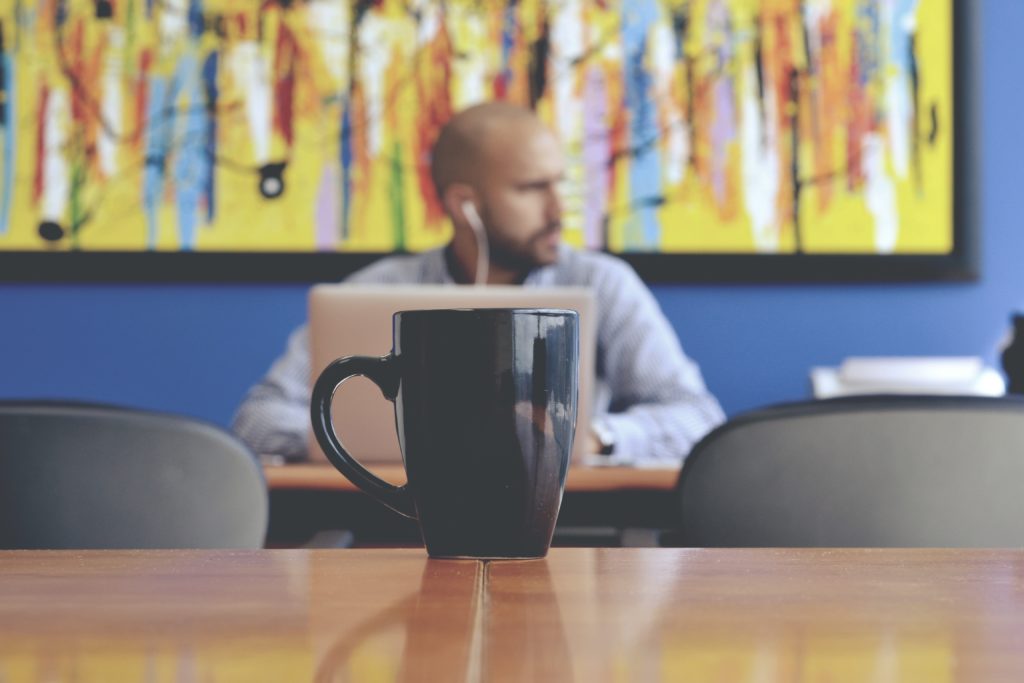 Interested in hearing Brad and Jill summarize the episode? Check out what they had to say: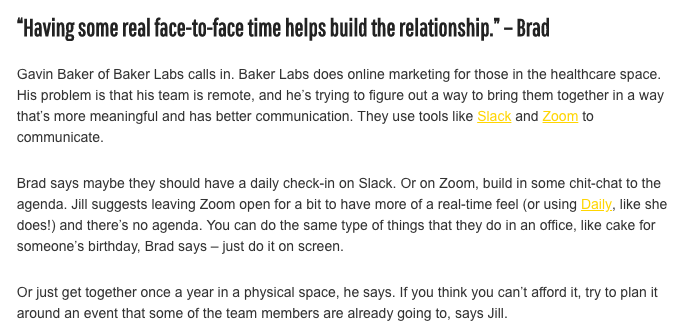 Are you ready to learn more about remote work from people who function well on remote teams? We thought so. Click here to access the episode.
For other awesome—and FREE—content from Baker Labs, click here to visit our Medical Marketing Resources page.