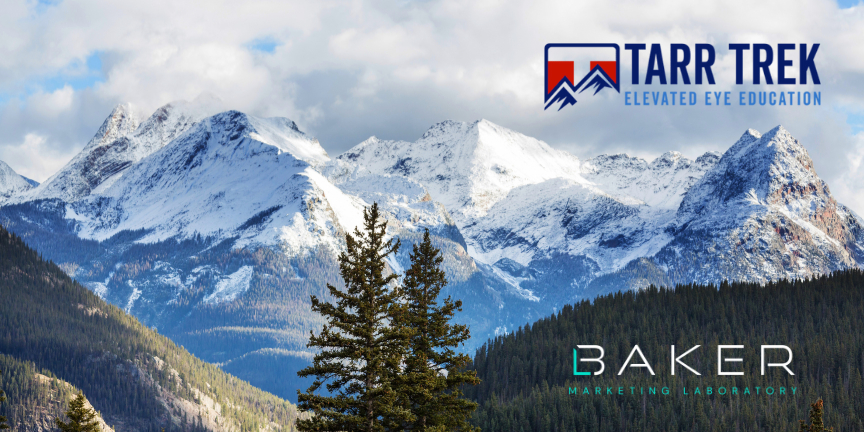 The best optometry event of the year (in our opinion) is coming up soon! The 2023 Winter Ophthalmic Summit is a time for optometrists across the United States to gather together, discuss big ideas, earn optometric CE credits, and spend time unwinding in the great outdoors. This year, the Summit will take place from Friday, April 14 through Sunday, April 16 at the Sonnenalp Hotel in Vail, CO.
As a top tier Gold Sponsor of the event, Baker Marketing Laboratory will be in attendance to share expert eye doctor marketing knowledge. Our President and Founder, Gavin Baker, will be leading a session called "The Path to 5 Stars: Aprés Ski Drinks & Discussion on Online Reviews."
The session will focus on the importance of online reviews as a key marketing strategy for growing optometry practices as it is one of the main factors patients use when determining who to go to for treatment. You can also expect some delectable happy hour service from the Sonnenalp!
Why does marketing matter for eye doctors? Find out in our blog!
We are beyond excited to gather in Vail this spring alongside the Winter Ophthalmic Summit community. In preparation for the event, we sat down with the Summit's founder, Dr. Blake Tarr, OD, to hear firsthand what optometrists should expect this year.
What is the Winter Ophthalmic Summit?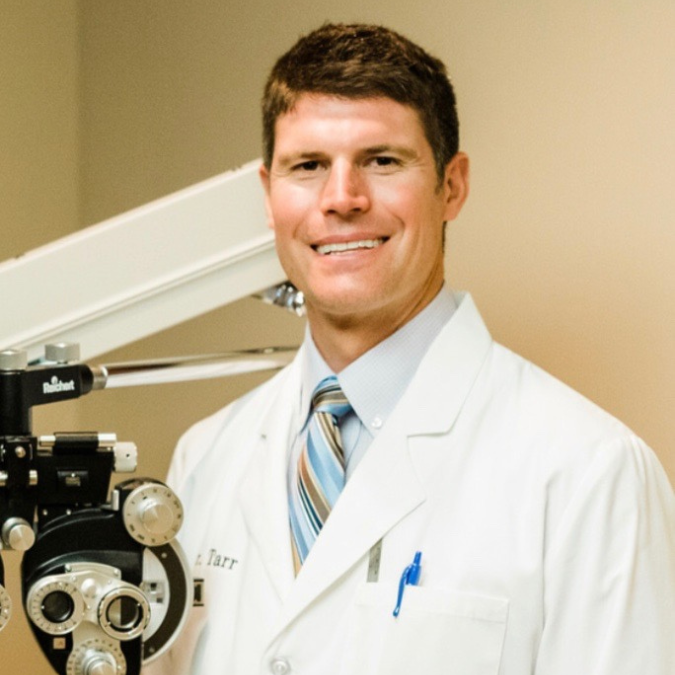 The Winter Ophthalmic Summit is more of an interactive experience than a meeting. What we offer is a synthesis of a relaxing environment with the best ideas and discoveries eye care experts have to offer.
This is the third year we're putting on this event, so we expect to see many past attendees coming back and reconnecting with old friends. My hope is always that attendees will have a great time and learn actionable ideas to implement in their own practices.
What inspired you to start the Winter Ophthalmic Summit?
My love for travel and adventure. Vail and the Sonnenalp is truly a magical place, filled with world-class skiing, charming shops, luxurious spas, and European hospitality that makes this getaway refreshingly different. My vision was really to host a getaway rather than a conference or meeting, and Vail is a wonderful place to unwind.
What does this year's agenda look like?
The Summit is a two day conference filled with optometric CE sessions, exhibit hall networking, and free time to relax and explore Vail. Each day there will also either be door prizes or raffle giveaways to celebrate our attendees.
What key topics are being covered in the CE sessions?
A variety of eye care topics are being covered at this year's event, including:
Contact lens updates
Dry eye
Aesthetics
Glaucoma
Myopia management
Systemic diseases
Retinal disease
Optometry marketing
And more!
I am most excited to learn about the new technologies and topics focused on unmet patient needs and optometry's advancing role in the broader healthcare arena. You can find the full agenda here.
Who is speaking at the event?
This year's keynote speakers are Mile Brujic, OD, FAAO and Selina McGee, OD, FAAO. Not only are they brilliant clinicians and experts in their subject matter, but they are also excellent speakers. They deliver content in a way that is easy to listen to and learn from their experiences.
It's rare to find experts that are as enjoyable off stage as they are on stage, which is one of the reasons I'm so excited about our Summit this year.
What is the exhibit hall?
The exhibit hall networking time is a chance for organizations who are on the forefront of eye care innovation to host booths and showcase their new technologies or service offerings.
Baker Marketing will have a booth presence at the exhibit hall to connect with attendees on all things marketing. Whether you're looking to build a new website, generate leads through digital advertising, or simply become the go-to optometrist in your local area, we're here to help. Stop by our Winter Ophthalmic Summit booth to chat about strategic marketing solutions for your optometry practice.
What door and raffle prizes will be up for grabs?
This part is always a surprise! While I can't tell you exactly what this year's will be, I can say that it will be some really fun and quality gear.
In the past we've had clinical supplies and tools, electronics, tumblers, gift cards, and more, so I'm excited for everyone to see what we will give away this year.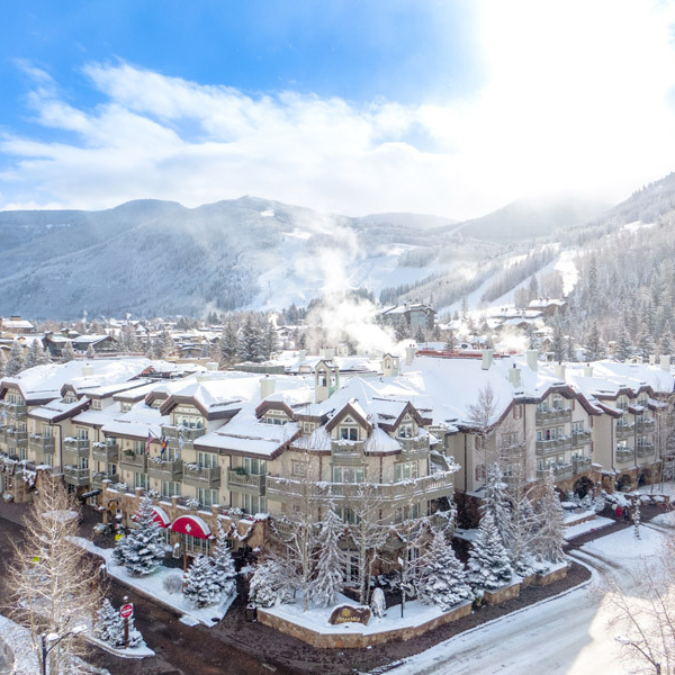 What Colorado activities do you recommend during event down time?
For me, it's the world-class skiing. The outdoors. The snowmobiling. The hiking. My first trip to Colorado was in the 80's and I have been coming back for those awesome Rocky Mountain adventures ever since.
If you're not a skier, no worries. Vail is one of the most charming Colorado towns for shopping, fine dining, spas, and much more. There really is something for everyone.
What makes this year's Summit special?
We have an amazing lineup of sponsors, the speakers are fantastic, and we have a lot of past attendees returning which makes for a super fun event. It's all about the relationships. I hope to see you there!
Baker Marketing Laboratory has been helping optometry practices for years to expand their digital presence and generate the growth they deserve. We are not your typical marketing agency or corporate consultants. We are an innovative marketing firm that delivers best-in-class results for healthcare practices across the U.S. and internationally, and we like to have fun in the process.
If you feel stuck and want to partner with an award-winning digital marketing agency to help you achieve your optometry practice goals, schedule a free consultation today!