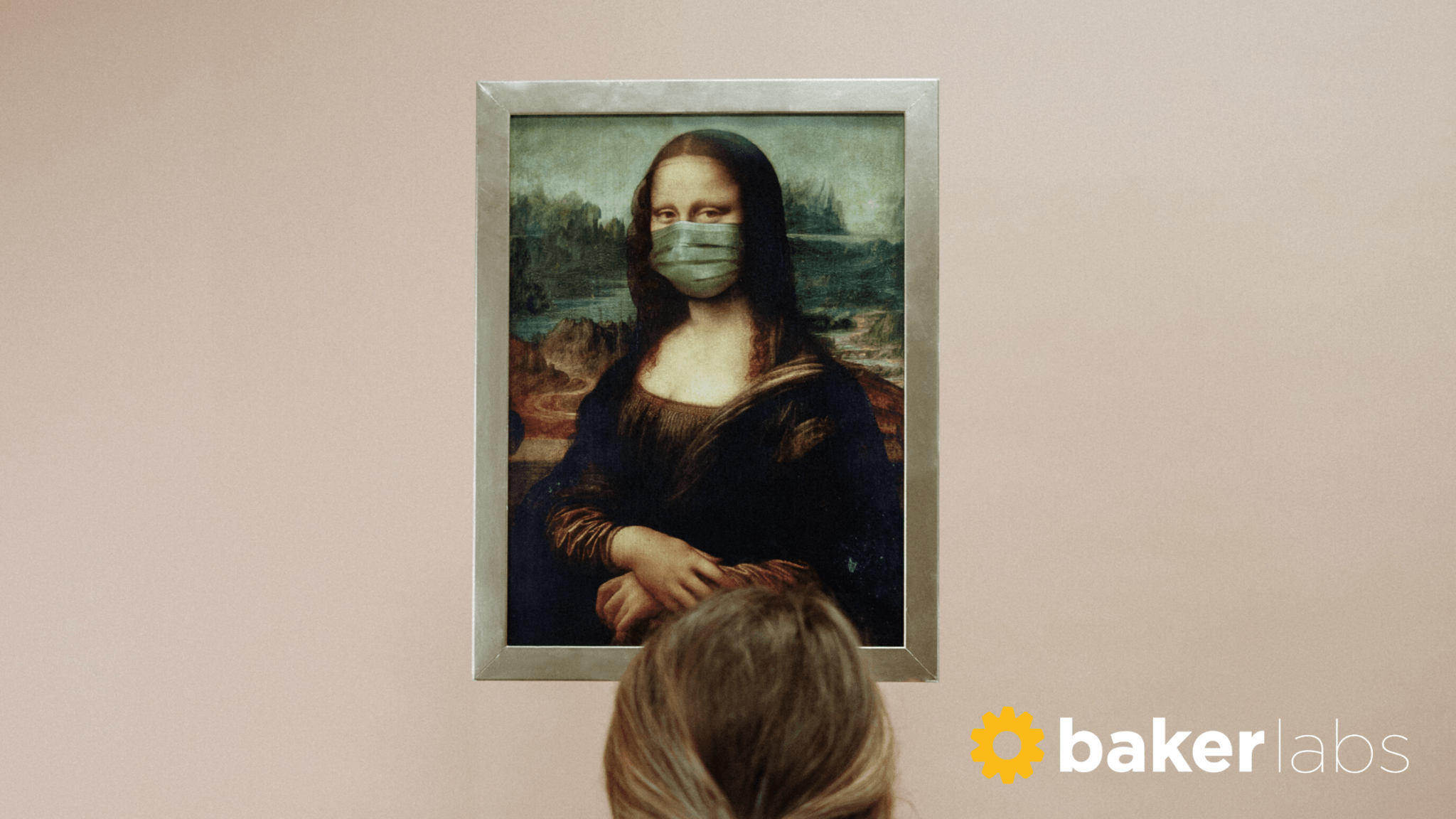 10 Jul

Can My Digital Ad Campaign Return to Normal?

We're only halfway through, and 2020 is already a year unlike any other that most of us have experienced in our lifetimes. Living our everyday lives, let alone running a business, has required flexibility. In March, when businesses first started to pause or close due to the COVID-19, the pandemic produced a change in attitude towards every aspect of business. Marketing rose to the forefront as the first thing to alter for many companies. Modifications had to be made to marketing strategies to compensate for the changes that COVID-19 brought to our world when so many were stuck at home.

While COVID-19 is still a concern for many — and has left some lasting effects for business owners — life has somewhat returned to its normal rhythm. Yes, we wear masks when going out in public, we may still be doing curbside pickup from restaurants, and our vacations may have been cancelled, but other activities have resumed. You can now make non-emergency appointments for your pet with a veterinarian, theme parks have opened their doors, and doctors are performing elective procedures again.

While we've found a new normal, can we consider going back to the way things were? Has our definition of what's normal changed? Does this affect our long term digital ad strategies? Can our campaigns return to normal? Here are some things to keep in mind about your digital ad strategies as we move forward in a world touched by COVID-19.
A global pandemic demanded change
National brands and small businesses alike weren't slow to react to COVID-19's far-reaching effects. Within days, there were national television ads reflecting concepts like staying at home and wearing masks. Even the CDC released PSAs addressing coronavirus concerns. For a moment in history, everyone across the globe switched their strategies to focus on a concept bigger than just their brand.
Smaller businesses achieved this through adapting their digital marketing campaigns. You saw less images of multiple people together, and more images of solo individuals wearing a mask or participating in a Zoom call. Messaging on these ads transitioned from pre-COVID-19 goals and strategies to #StayHome, curbside delivery and appointments, cancellations of elective procedures, and the idea that 'we're all in this together.'
While our habits as consumers are still different, many businesses have opened their doors again and resumed a somewhat normal routine. But as business owners, is it okay for our digital ad campaigns to return to normal? What has the pandemic changed longterm for digital marketing? There may be a new normal, and life won't return to the previous version of normal anytime soon. Even the 'Happiest Place on Earth' isn't immune to COVID-19's ramifications — new announcements about masks, social-distancing, and temperature check-points have accompanied Disney World's reopening announcement. With new and updated coronavirus-related mandates across our country, everyone has had to alter their business practices. Your digital ad campaign strategies are no different.
Image is everything
A major component of a digital ad campaign is the graphic itself. Choose images that your audience has a positive response to. Consider images with genuine smiles, friends having a good time, people interacting with one another, or other visuals that will catch someone's eye as they scroll through social media. The pandemic forced us to re-evaluate the kinds of images and messages we were sending out. Take a moment to think about it. When you see a crowd of people gathered together now, whether wearing masks or not, doesn't a part of you react to the fact that they're not six feet apart?
Re-evaluating the images you use for a digital ad campaign doesn't mean it has to be all masks, gloves, and hand sanitizer. Consider avoiding images that include the following: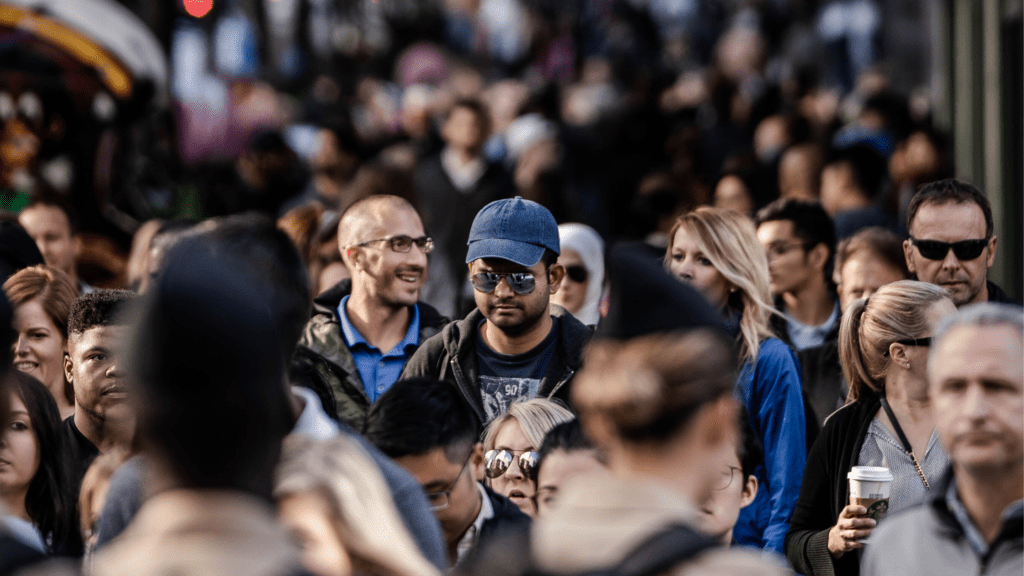 Large crowds of people (with or without masks) within six feet of each other
People interacting at a public or private business without masks
Healthcare professionals interacting in-person with patients without PPE
Concerts, festivals, or other large events
You may wonder what types of images you should use. A new normal doesn't have to mean boring photos with no emotion. Look for images that include: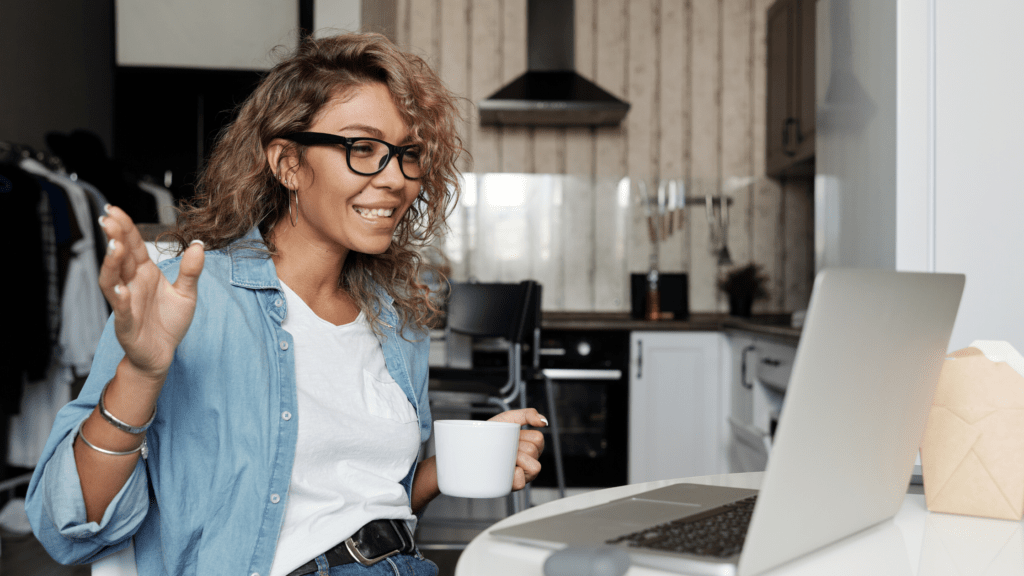 Families spending time together within their home
Loved ones interacting through video calls
Healthcare professionals providing care through telehealth appointments
Individuals engaging in activities that are social-distancing friendly
Businesses taking the right precautions to ensure their patrons' health and safety
Don't be afraid to use images that include masks. We may get tired of wearing them in public, but they will most likely be here to stay for a while, even after the present threat of COVID-19 subsides.
Messaging will be different
The term 'new normal' is cliche and overused, but it's an accurate description of how we have to move forward when running our businesses and creating marketing strategies. With a lot of regions mandating the wearing of masks and social-distancing from six-feet apart, the threat of coronavirus is going to be a presence in our lives for the foreseeable future. Even after mandates are lifted, there will still be individuals who opt to wear masks for personal protection, choose not to engage in large gatherings and events, and stay at home out of anxiety and concern.
This reality shouldn't deter you from launching new digital ad campaigns (and remember that despite the pandemic changing so many things, you'll still want to follow digital marketing best practices when revising your marketing plans). You still have important messages to share and sell to your audience. Consider the following as additions to your typical ad campaigns:
Reassure your audience of the precautions you're taking for their health and safety

'Our staff members wear masks and gloves at all times for the health and safety of our patients. All patients/customers should expect to wear a mask upon entering our building/office.'

Remind them of any special hours of operation you may have due to COVID-19

'Due to COVID-19 we have shortened our hours of operation. We will be open Wednesdays through Saturdays from 10 am to 5 pm.'

Advertise any special products or services you're offering due to the pandemic

'Now offering contactless curbside pickup!'

Make your status of operation known and clear

'We're open and excited to serve our customers again! Follow our Facebook page for any updates and announcements.'
With our current situation, it's still important to use your digital ad campaigns to tell your target audience how they can interact with your business. Not everyone will check your social media for regular updates or sign-up for a newsletter.
Marketing is more important than ever
Most business owners' gut reactions to uncertain economic conditions is to find ways to cut expenses to survive. While this is an important step in making it through the pandemic, marketing should not be the first budget cut.
With so many more people staying home, that means that more people will be spending time on digital platforms like Facebook, Instagram, and LinkedIn. Rather than shrinking your target audience, it's actually resulted in a larger, more captive digital audience than you had before the pandemic.
It may be tempting to play it safe and cut your digital ad budgets, but stay strong and dedicated to reaching your audience in a new way. This doesn't mean you have to continue using #SaferAtHome hashtags, stock photos of people in masks, or reminding your audience to wash their hands at the end of every sentence. Instead, brainstorm with your marketing team about how your target audience is moving forward with the world's 'new normal.' It looks a little different for everyone. There is still an element that holds our audience together: the hope that everything's going to be okay.
Your digital ads can serve as that conveyor of hope in a world that's blasting out a lot of different messages at the same time. Don't ignore COVID-19 and pretend like it hasn't changed our world, but find a way to represent your brand that takes heartache and frustration into consideration, while letting your target audience know that you're still there and you're still serving them in the ways they need it most right now.
Baker Labs proudly serves medical-focused businesses around the globe through a hybrid, inbound marketing approach towards growing practices, clinics, and healthcare businesses. If you're interested in increasing web traffic, growing conversion rates, and ultimately increasing revenues through growing your patient or customer base, you can claim a free marketing assessment today!