2020 has been a big year for Baker Labs. Our entire team has worked diligently to help our clients thrive in the midst of a global pandemic. The proven digital marketing solutions we've provided to our clients have paid off in this award cycle! We're excited to continue offering our award winning marketing services to clients in the healthcare field.
Last month, we announced that Baker Labs won a 2020 HubSpot Grow Better Impact Award for Service, and this month we're thrilled to announce that we've also won multiple Platinum and Gold Marcom Awards!
We were awarded:
One Platinum award for a full website build and design
One Gold award for a full website build and design
One Gold award for website features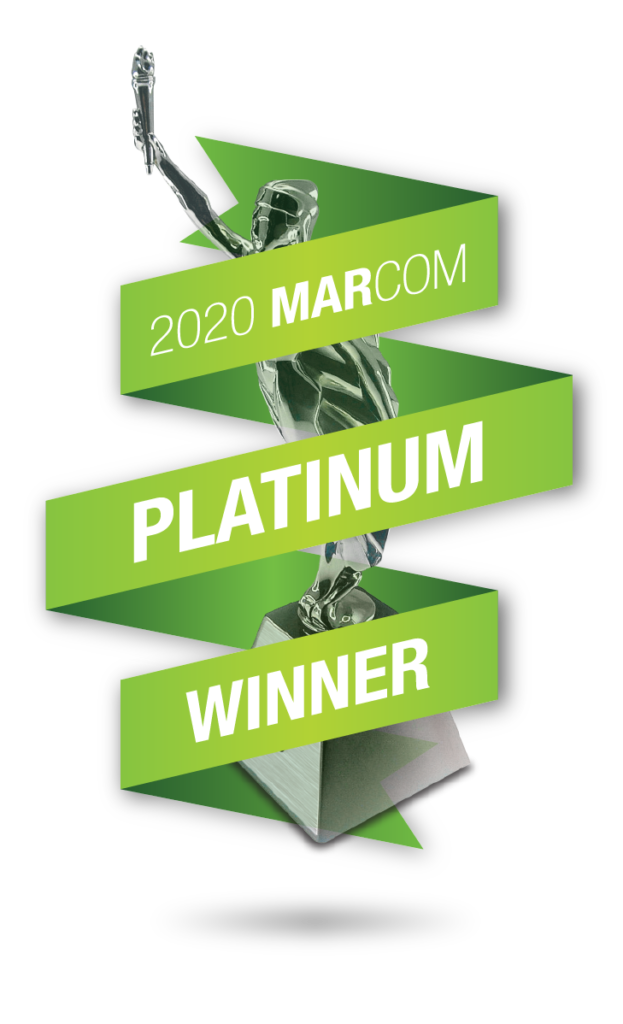 Platinum Award Winning Client Projects
Both Platinum Awards involved a lot of heavy design work for our clients. One of the projects was a completely new website for a client in the healthcare industry, and the other project was a printed brochure that reflects our client's logo and branding in a unique way.
Kirkpatrick Dental Care came to us with the need for:
The total redesign of a website
New brand design
Integration with practice management software for appointment scheduling
The award-winning result is a new website that's easy for patients to navigate, and reflective of Kirkpatrick Dental Care's patient-centric approach to dental services.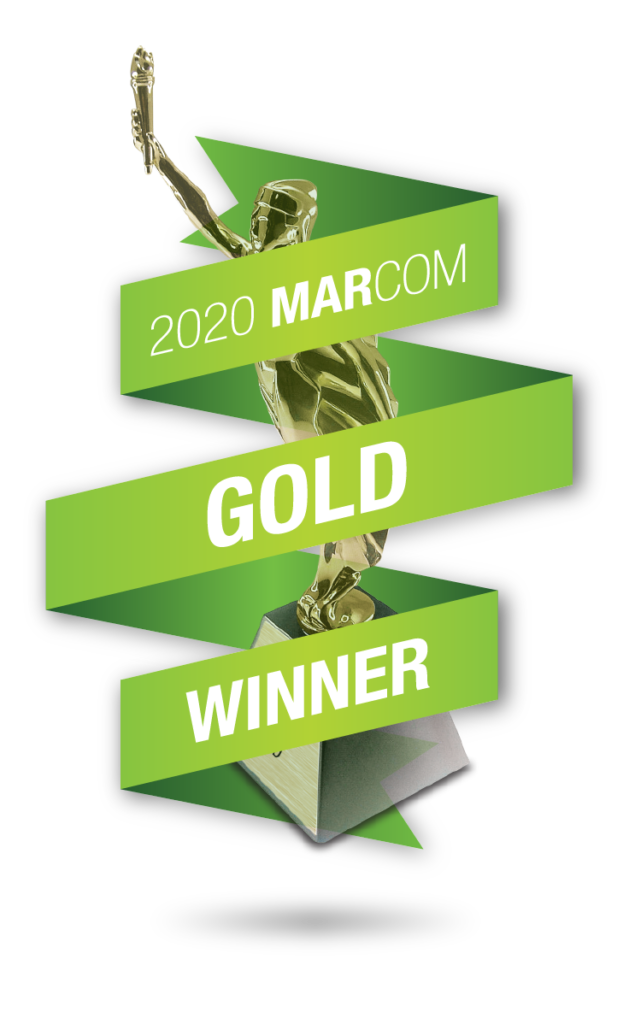 Gold Award Winning Client Projects
Both of our Gold Awards were awarded for website projects. The projects focused on our clients' innovative solutions and dynamic services in the healthcare industry. Our internal goal is to create astonishingly great websites, and we love the fact that Marcom recognized our work in these categories.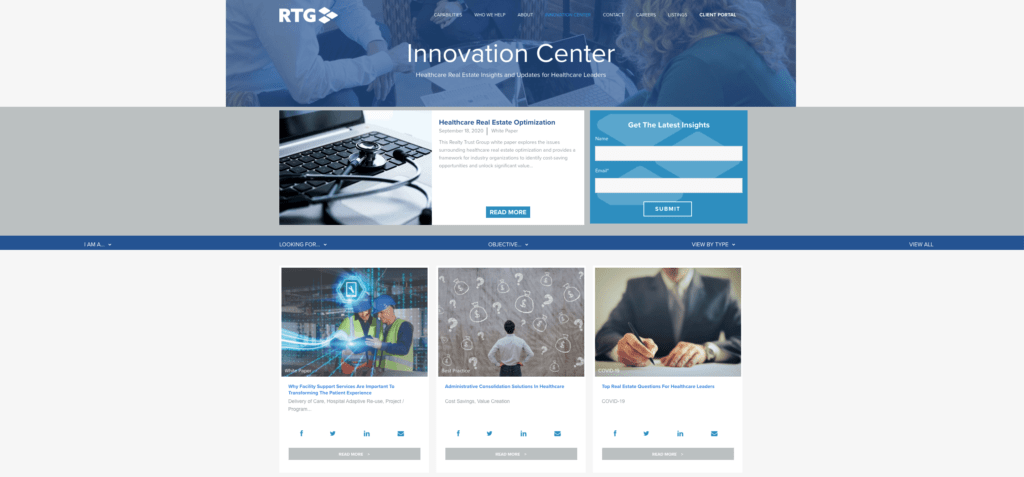 Realty Trust Group's Innovation Center website is an interactive resource center. It allows a viewer to select who they are and what they are looking for, which then triggers the website to show resources that apply specifically to them.
While Platinum makes great use of HubSpot's chatbot, customers still heavily rely on phone calls for support. We needed to find a solution that would integrate well with HubSpot and deliver additional capabilities for Platinum. We advised them to use Aircall, which integrates with HubSpot and allows recording and tracking.
A Digital Marketing Agency With Innovative, Award-Winning Solutions
Baker Labs is not your typical marketing agency or corporate consultant. We are an innovative, award winning marketing firm that delivers best-in-class results, and we like to have fun in the process.
We are talented professionals with deep industry knowledge and expertise, and we like to challenge the status quo. We believe our clients — and our clients' clients — deserve nothing less. We value and respect what has worked in the past, while also embracing the uncertainty and changing trends that define the future.
We have nearly a decade of experience marketing to medical practices and partnering with doctors to grow their practices. Baker Labs is a natural fit for software providers who serve healthcare practices because we understand the industry and the unique challenges and trends doctors and practice managers face. If you feel stuck and want to partner with an award-winning agency to help you align your marketing strategy with your business goals, schedule a free consultation today!