2021 was a big year for the health tech industry. COVID-19 has dominated the news, but there have been plenty of other advances to be excited about this year. Along with advances in coronavirus testing, we also saw new uses for AI along with handy treatments for sinus problems.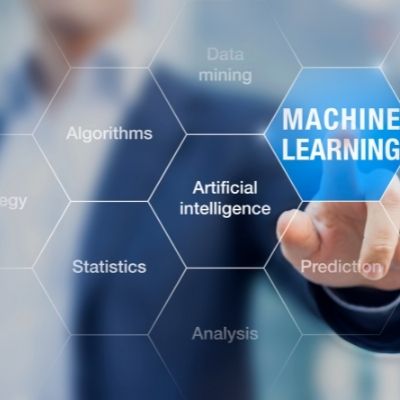 2021 saw new technology for finding pharmaceutical ingredients in plants, as well as mobile solutions for dialysis treatment and checking blood pressure. AI is being utilized in conjunction with ultrasound to predict patient outcomes and diagnose diseases.
Safety is on the rise as new and unique tools are able to catch fake medications along with telehealth being integrated into the 911 call process. New medical devices are becoming available for treating sinus pain as well as improved testing for previous and current cases of the coronavirus.
Developing Medicine from Plants
The chemical diversity in plants has long been a source of ingredients in medicines. Brightseed is taking it one step further, using their Forager platform to utilize data processing and machine learning in the search for chemicals that can be used to create pharmaceuticals. They've already discovered a compound that may have the potential to treat fatty liver disease, and experts are excited to see what comes next.
Using AI to Predict Medical Outcomes
The future is now thanks to ClosedLoop's artificial intelligence technology. It provides doctors with deeper insight into treating patients by predicting their health outcomes, both in the hospital and after being discharged. With this powerful form of AI, healthcare professionals can implement changes to prevent readmission faster than ever before. They even won the Medicare AI Health Outcomes Challenge for their work.
Increasing Access to Dialysis
Dialysis is a lifesaver, but can also be a huge burden, especially if you don't live close to a dialysis facility. Outset Medical is addressing this issue with Tablo, a compact dialysis machine that simplifies the process. It merges water purification and blood purification (dialysate production) into a compact machine that's perfect for at-home use or in treatment centers. It's a game-changer for providers as well as the estimated 15% of Americans who have chronic kidney disease.
Preventing Drug Fraud in the Supply Chain
With all of the concerns about pharmaceuticals in everyday life, the last thing people need to worry about is fake drugs. Not only are they a rip-off, but they can actually harm patients. To combat this problem, TruTag has developed tiny edible barcodes that prevent fakes from making it to the pharmacy. A special smartphone app is used to scan the pills and confirm if they're fakes or not.
Bridging the Gap Between Doctors and 911 Dispatchers
When we think of first responders, we often think of life or death situations involving blaring sirens. But the truth is that most calls to 911 dispatchers are fielding questions about symptoms, prescription concerns, and other non-emergency issues. MD Ally is looking to fix this problem with telehealth by connecting these types of calls to non-emergency medical professionals. The result will hopefully be lower costs for patients as well as for emergency health providers.
Checking Your Blood Pressure With Your Smartphone
If you've ever tried to check your blood pressure with your fingers and wrist or in a drugstore then you know how difficult it can be. Biospectal is looking to make it much easier and more convenient with their new OptiBP app. It can record your blood pressure through your fingertip in only 20 seconds. According to Fast Company, the WHO is working on a large-scale, global study to validate this new technology.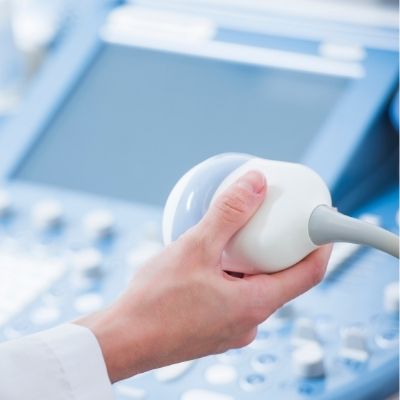 Using AI in Ultrasounds
The use of artificial intelligence has been growing and will continue to become a major part of medical technology. One particularly interesting use is in ultrasounds. Caption Health is working to guide healthcare professionals in this process, helping them to interpret scans and catch diseases earlier than ever. Whether scanning the heart or lungs, they hope to improve outcomes for patients in areas where highly trained clinicians and equipment are in short supply.
Testing for Past COVID-19 Infections
Microsoft and Adaptive Biotechnologies have teamed up to develop a database for cataloging immune responses to COVID-19. Known as ImmuneCODE, this open-source database is being used to create cost-effective T cell tests to identify past infections. This free system will be updated on a regular basis to speed up the creation of vaccines to prevent infection and therapeutics to treat patients, as well as improve diagnostic tools.
Faster Testing for Current COVID-19 Cases
While Microsoft and Adaptive Biotechnologies are working on past COVID cases, Sherlock Biosciences is tackling current cases. They're using CRISPR technology to develop sensitive tests that can provide results in about an hour. CRISPR is a form of gene-editing technology, and this is its first use to be authorized by the FDA. Having received prior emergency authorization for bedside testing, they're now working on an at-home version.
Treating Sinus Pain with MedTech
There's still no cure for the common cold, but Tivic Health is using technology to treat sinus pain, congestion, and pressure. Their ClearUp medical device works by stimulating the trigeminal nerve which tells the brain that pain and pressure are present in the face. This unique piece of MedTech also stimulates fibers in the autonomic nervous system to reduce swelling.
Are you looking for a medical marketing agency that can guide you through the digital world? Schedule a call with our team of marketing experts today for a free 30-minute strategy consultation!
In 2021, we saw emerging technology for discovering new plant chemicals to be used in medicine. Dialysis treatment and blood pressure checks are going mobile thanks to simplified tech and apps. AI's power is growing as it's becoming used for predicting patient outcomes. There's also a new focus on safety with tools that prevent fake medications from reaching the market, as well as connecting 911 calls to telehealth doctors. Medical devices are being developed to fight sinus symptoms, and COVID testing and tracking are being improved.
Baker Marketing Laboratory has spent years helping healthcare businesses find their footing in the digital world. Through a combination of inbound digital marketing and powerful messaging strategies, we help you craft a marketing campaign that resonates with your ideal customer. Contact us today to schedule a call and learn the difference we can make for your business.