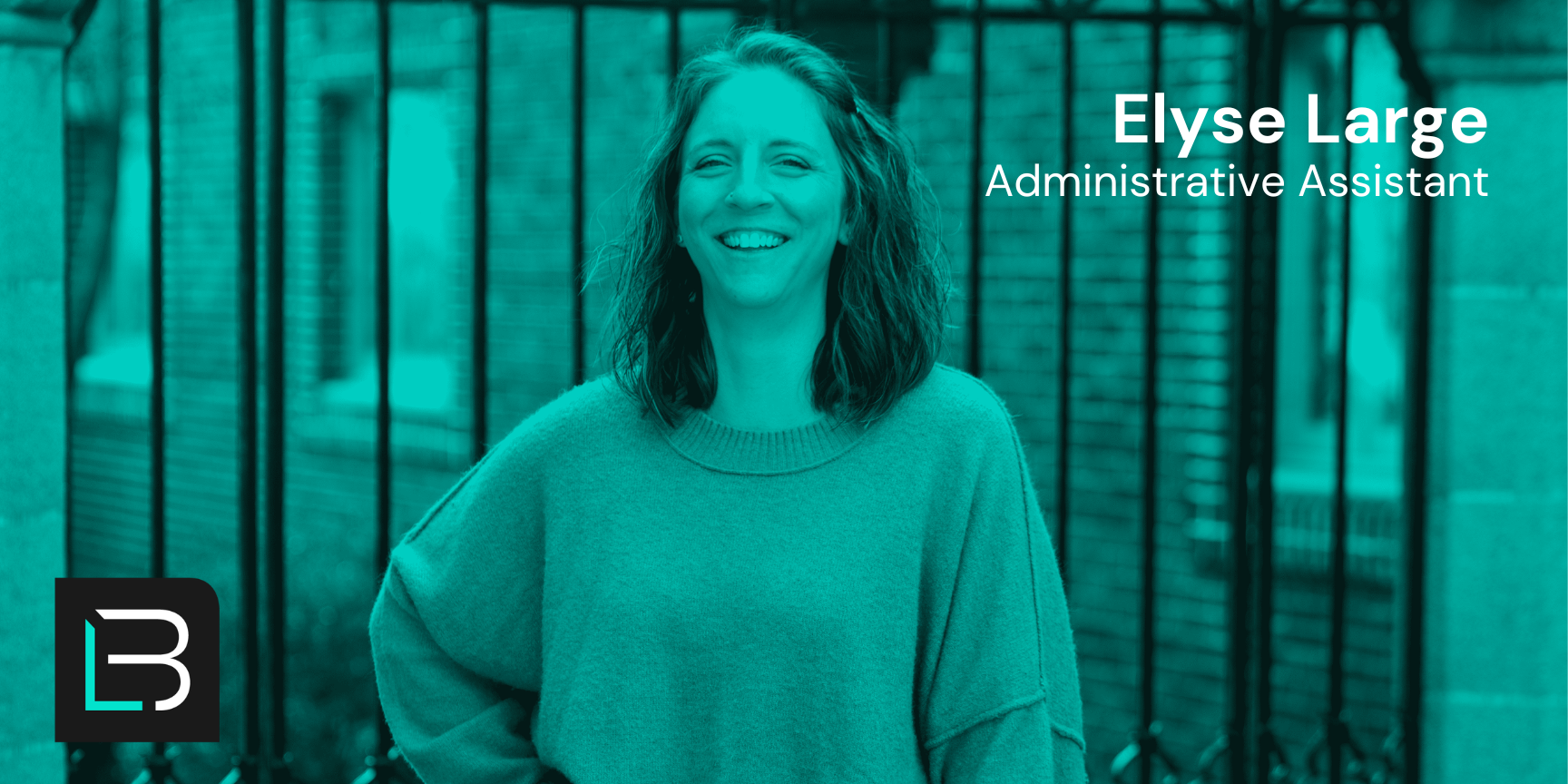 Baker Team
Leveling Up Our Office Management with New Administrative Assistant, Elyse Large!
A new organizational mastermind has joined the Baker Marketing team? Say less.
As our administrative assistant, Elyse Large handles everything from invoicing and calendar management to office communication and event planning. She works closely with our leadership team to make sure everything runs smoothly and efficiently, which we are truly so thankful for.
With over a decade of administrative and event experience, Elyse was beyond prepared to take on these new responsibilities. Her favorite part of her job is getting to work behind the scenes, as she loves to make sure everyone on the team is freed up to do what they do best.
Elyse's alma mater is none other than the University of Tennessee, where she earned her degree in Enterprise Management (Entrepreneurship) and Hospitality in 2010. She also got to be a part of the Disney College Program and gained invaluable customer service experience working at Goofy's Candy Company in Orlando, FL.
Outside of the Baker office, Elyse is incredibly passionate about health and fitness, so she hits the gym six days a week and works hard to help others reach their goals. But Elyse's exercise regimen doesn't stop at the gym—she also goes hiking in the Smoky Mountains as often as possible.
Elyse is the most put together and on-top-of-it team member we could ask for, so we are beyond excited to have her with us. She has already begun taking our office management to the next level, and we can't wait for what's to come!
Some more fun facts about Elyse:
Do you have any hidden talents?
Painting – I like painting landscapes, flowers, and anything related to the outdoors. Three of my canvases are actually on display in our home!
What's one thing that you geek out about?
Brain science and how to optimize your habits to make each day better.
What excites you about working for Baker Marketing Laboratory?
Being a part of the team! The way the team/culture was portrayed on LinkedIn was what drew me in. I also enjoy taking things off people's plates so they have the capacity to do their job to the best of their ability and produce good work.
We're always looking for talented people like Elyse to join our team. Check out our current career opportunities!