Recently, over 200 of B2B and B2C healthcare marketers came together in Las Vegas, NV for the 10th annual Healthcare and IT Marketing Conference (HITMC). The conference was filled with engaging breakout sessions, insightful presentations, and authentic human connection.
I led a breakout session on Day 1 titled "Integrating Content Creation with Paid Search for SEO Success." We talked about how to best use content marketing along with advertising, which helped many audience members rethink their own approaches to SEO and into an integration of SEO and SEM.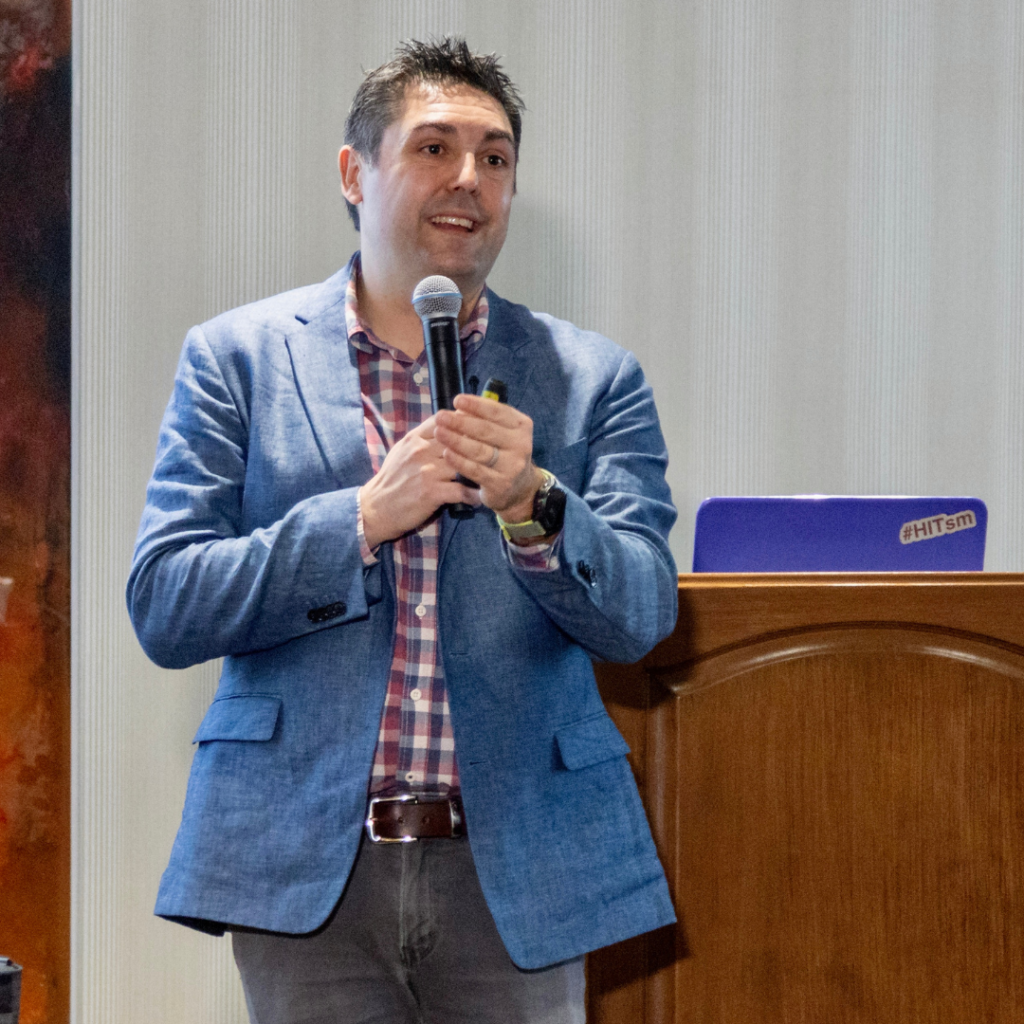 I was also able to attend a ton of sessions myself (and had a hard time choosing between session options), explore the exhibit hall, and meet some awesome marketers. This was my first time attending an HITMC event, and I left inspired by how so many of the people I met cared deeply about the work their companies are doing to improve the lives of patients. The breakout session format also allowed for more interactivity and collaboration than most conferences, which helped us get the most out of everyone's presentation.
A few of my favorite sessions were:
B2B, B2C, or B2B2C? – by Claire Pfarr
From Healthcare to Health via Personalization at Scale – by Thomas Swanson
Getting the Most From Your Podcast – by Joy Rios, Colin Hung, Carol Flagg, and Jared Johnson
While session topics covered all aspects of healthcare marketing—social media strategy, branding, content marketing, SEO, and much more—there were a few major conference themes that stood out to me. These include:
AI is changing the game for content marketers
Healthcare marketers are increasingly more budget aware
The HITMC community is all about authentic human connection
AI is changing the game for content marketers
There were many content marketers in attendance at HITMC, so the topic of AIand what they mean for the content marketing space came up a number of times. We've all heard of ChatGPT by now, and now that major corporations (Google, Microsoft, etc.) are coming out with competing versions, these AI machines are posing a real threat to people whose job is to write blogs, whitepapers, etc. for healthcare businesses.
It's hard to know exactly what this means for the future of content marketing, but it is definitely a popular topic of conversation among the healthcare marketing community.
Really awesome prevention by @LaskyJoshua at #HITMC! A few important insights — one of the most shocking (and timely) is how not only inaccurate, but CONFIDENTLY inaccurate some #AI like #ChatGPT can be, and how problematic that is in healthcare where people's lives are at stake. pic.twitter.com/ux3oDwtcpR

— Erin Dixon (@ErinDixonPR) February 2, 2023
Healthcare marketers are increasingly more budget conscious
In our current economic state, it's not a surprise that healthcare marketers are also more conscious of their budgets. Spending is being cut in all areas of healthcare, not just marketing, so using that money wisely is top of mind for everyone. If marketers are running a campaign that isn't showing results, they won't hesitate to move those dollars elsewhere.
Marketing agencies in the healthcare industry need to be aware of this budget-conscious mindset when pitching campaigns, allocating ad spend, and ensuring that their clients are getting the most out of their marketing efforts.
🔑 takeaways from today's #HITMC session on marketing leadership:

🤖 "AI is a productivity tool, not a replacement"

♾️ "Spend cautiously and change direction quickly if something doesn't work"

✨ "If your team shines, you shine" pic.twitter.com/u69cjC5a49

— Ashley Dauwer (@amariedauwer) February 1, 2023
The HITMC community is all about authentic human connection
Out of every session and conversation I got to be a part of at the conference, it was clear that one theme prevailed above all: HITMC is a tight-knit community of people that want to have authentic discussions and learn from one another. The conference was simply a gathering of peers that genuinely care about each other and want to spend their time helping others succeed.
#HITMC is not a conference. It's a community. And one of its principles is Give Before You Get. What can I do for others? We help each other.

Others include:
Vulnerability is Not a Weakness.
Be Remarkable. Remarkably human. @techguy @HITMarketingPR pic.twitter.com/gquSTFHmwr

— Nicole Grubner (@nicolegrubner) February 1, 2023
I am so ready to continue connecting with new HITMC friends and implement the knowledge I've gathered in our day-to-day activities at Baker Marketing.
Viva Las Vegas!
Of course, I couldn't go to a conference in Las Vegas without having a little bit of fun. In my free time, I was able to enjoy a Cirque du Soleil show, watch the dancing fountains at the Bellagio, go on a run through the beautiful mountains, and eat so much good food (including pigeon!).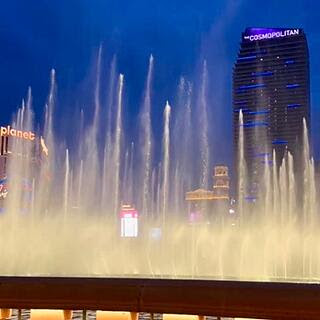 I'm incredibly thankful for this experience and hope to get to know even more members of the HITMC community in the future. Cheers!
Baker Marketing Laboratory has spent years helping healthcare businesses find their footing in the digital world. Through a combination of inbound digital marketing and powerful messaging strategies, we help you craft a marketing campaign that resonates with your ideal customer. Contact us today to schedule a call and learn the difference we can make for your business.