Gray Authenticity Badges indicating verified sources are no longer a feature available to Facebook Business and Organization Pages. The platform began removing them at the end of October 2019, citing that they found the authentication symbol was "more confusing than helpful" to its user base.
Gray badges offered small businesses, and nonprofits an easy way to verify their Page actually belonged to, and was being managed by, the company or organization. It served as a visual cue that the Page owner had completed the application process and gained confirmation from Facebook.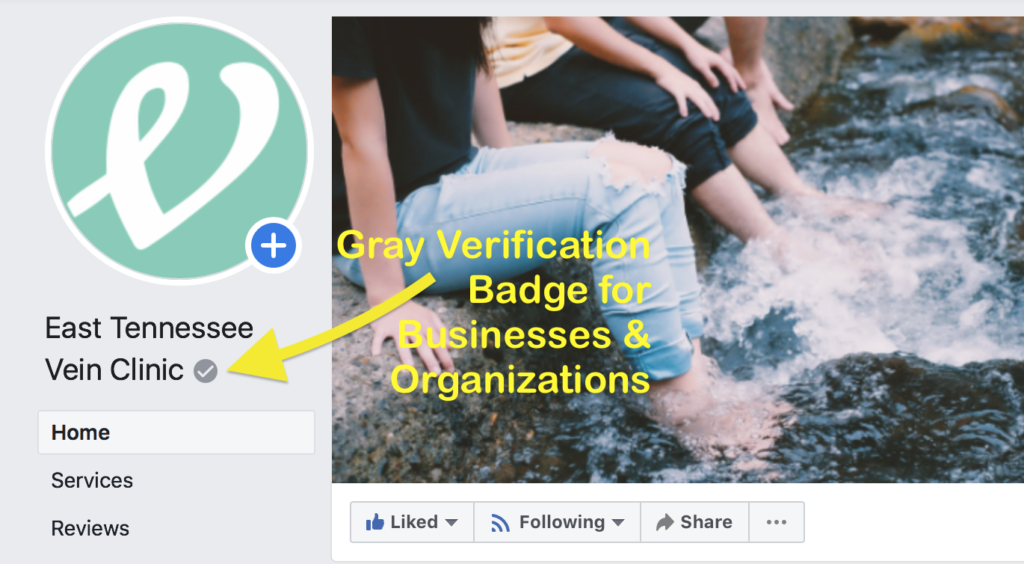 Facebook users still want real sources they can trust, and the platform's blue verified badge for public figures, media companies and brands will remain in place.
So what does this mean for a medical practice trying to reach new patients or a healthcare non-profit seeking to grow its donor-base? It means staying consistent with posting content that encourages engagement, as well as taking the time to engage as your business with other Pages. But, before your posted content can be seen, your page needs to be found.
Following Facebook's best practices to improve your Page's search visibility will better your chances of being found by new and existing customers.
---
Best Practices:
Select three categories (found in your Page settings) that best describe your business. These categories help people find your business when they search on Facebook, so be as specific in your selection to maximize your search visibility.
People often use "nearby" in their search terms, so make sure your business location is accurate. If you don't have a location people can visit edit your Page info. to hide your street address on computer and mobiles devices. If you have multiple locations create store Pages so each location can be found on a map. And, if your business is location inside another structure (like a mall) select the option "Located inside another place" and add the necessary details to help people find you.
Allow reviews/recommendations for your Page. Visitors find these word-of-mouth experiences valuable, but recommendations also help your Page show up in searches made for specific terms.
Make sure you have a working link to your website enabled on your page, and set up messenger conversations to greet people as soon as they visit the Page.
Remember: people who "follow" or "like" your Page are more likely to see your content in their newsfeed. Baker Labs helps a variety of medical professionals provide valued content that not only helps visitors decide a page is authentic, but also keeps our clients' services top of mind.