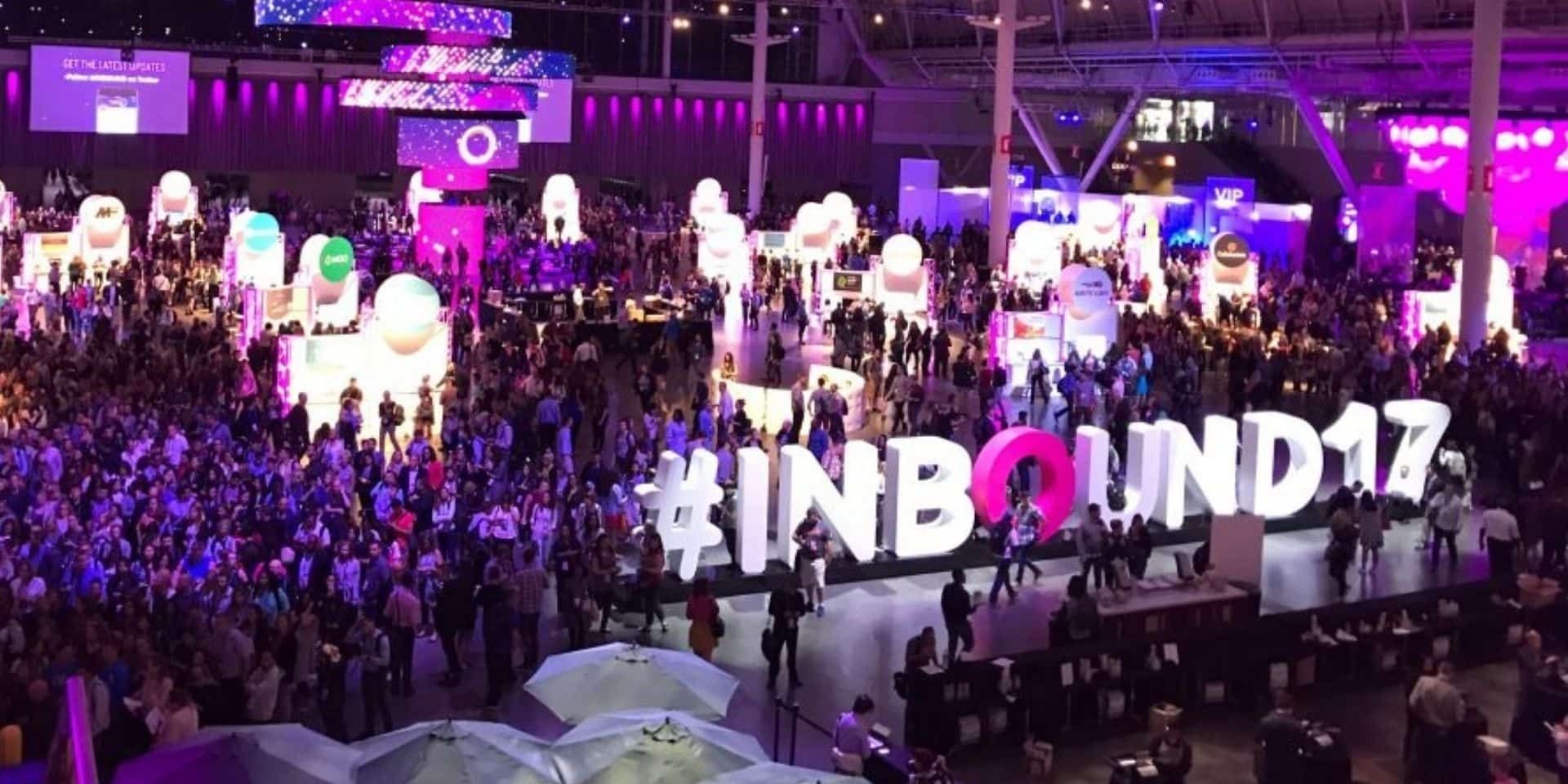 You know that feeling you have when you stand at the ice cream shop and there are all the flavors, but you can only pick three for your waffle cone?
That is what last week was like for me at HubSpot's INBOUND conference. So many choices on sessions to go to, but not enough time. Interesting topics covering almost every topic you can imagine related to digital marketing, from advertising to podcasting and then some.
What are the big trends and why do they matter for healthcare marketing?
I'll warn you, there is A LOT of opportunity, but it will be a hard path for healthcare marketers and medical practices because of the rise of personalization. But if you want to be a #bestpractice, then you'll need to adjust and add them to your tactics to make 2018 a great year.
Trend #1: 1-to-1 Messaging
The theme of 1-to-1 messaging and communication was all over the conference. From Facebook Messenger, to Chatbots, to smart Live Chat on your website, the impact is clear that online searchers don't want to end up a static page on your website, any more than they want to call your phone number and end up massive phone tree "Press 1 for …" scenario. In a recent blog post, Mike Lieberman, Chief Revenue Scientist at Square 2 Marketing says, "marketing is quickly becoming a one-to-one effort as opposed to what it has been historically, a one-to-many effort." and 1-to-1 Messaging provides a major opportunity for you.
What do your patients want?
They want their question(s) answered on their terms and in their communication preferences. Certainly many people want to talk on the phone, but not everyone does, and no one likes being on hold.
Why does this matter? One result shared by James Gilbert from HubSpot in his talk "Why Facebook Messagener is the Most Important New Marketing Channel for Your Business and How to Use It" [Watch the Video of his talk] he shared a statistic that the open rates of their messenger bot are over 80%. 80%!!! In a world where 30%+ is a success in email marketing, 80% is a mind-blowing statistic.
For medical practices, this trend will be a challenge to implement because of HIPAA and patient privacy concerns – but it's a step that consumers are making the push for and raising their hands and saying communicate with me via this method. So the question is how can you adapt in your business with existing or new software that enables you to have those conversations. Wondering what they want to ask about? New patient appointment requests, questions about services or procedures, billing inquiries and reminders and reschedules. The more friction we remove from the process, the easier it is for someone to take the next step and end up in your waiting room.
What tools should you look into? For smart live chat on your website, Path is a HIPAA compliant live chat solution, or you can try Drift, and platforms for you to build your bot are ManyChat, Motion.ai and ChatFuel. Curious about what a bot is AdExpresso wrote a good post sharing a few bot examples.
Trend #2: Facebook Ads Time is Now
The new patients you want to attract to your practice are on Facebook (because the majority of the US population is on Facebook). Facebook Ads perform phenomenally because you can target who you want to see the ad so specifically. As it is becoming harder to be found organically in the newsfeed on social media networks because of "Content Shock" to use Mark Schaefer's term. Advertising becomes a method to break through the noise and in many cases, significantly so – you can see 10-20x more impressions and engagement for a paid ad campaign, vs posting an update to a Facebook page or Instagram account.
Facebook ads costs are low, and their various forms of ad types, boosting posts, video ads, carousel ads, allow for easy setup and beyond that, you can you easily segment the audiences you want to target. For example, if you had a vein clinic and you had a goal to get more teachers into your clinic for treatment, we could create an audience in Facebook that allowed us to put our ads in front of women 35-55 years old, who work in the education industry, who had the job title of teacher and interests of teaching, or education. We could make the ad's copy include text about "Get Your Legs Ready For Summer Break" or focused on other teacher specific topics. Research shows that the more personalized the ad is to the buyer, the more likely they are to convert and take the goal action, which could be book an appointment or learn more about your clinic. Because we can target the ad to the audience, we don't have to make a broad market statement like "Better Legs for Life" – we can speak directly to the audience because we've defined who sees the ad as you can see in the example below.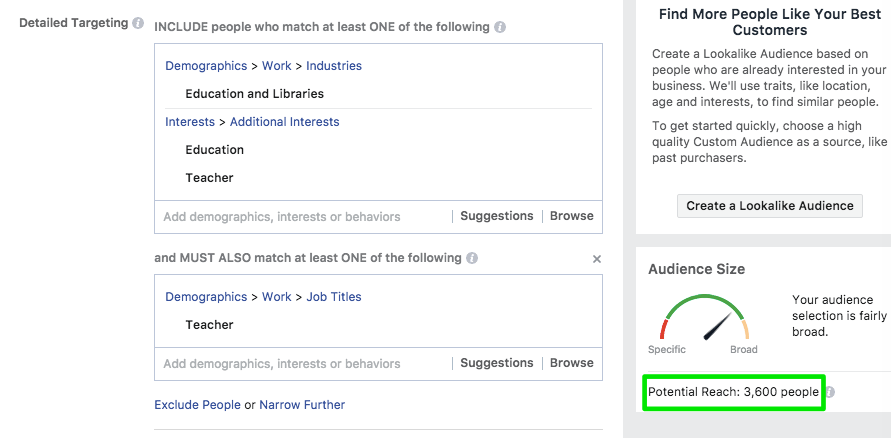 Results? We regularly get clients clicks for $0.50, vs $1.50 on Google ads. Different audience and intent, but getting 3x more clicks for the same budget is hard to argue with. While you can spend thousands each month on Facebook advertising – start by spending a few hundred. If you're like most businesses we work with, you'll be happily surprised by the immediate impact it has.
As with anything regarding medical information or symptoms – digital advertising can be difficult to target appropriately without the ad network canceling your ads because of privacy concerns. On Facebook we've found that they will most likely not run an ad because of using a photo that they say is against their terms or targeting of your ad to medical conditions. Just because you can target it, doesn't mean Facebook will let you.
However, it is possible to drive patients to your website or to have more patients engage with your Facebook page content with advertising, it just takes a deeper understanding of what they allow and how to operate within those guidelines.
Trend #3: Video on Social Media
Facebook and Instagram feeds are increasingly filled with content that is interesting, and eye-catching. That means the bar for attention has been taken up a level, and video fits the bill to capture that screen share, particularly on mobile.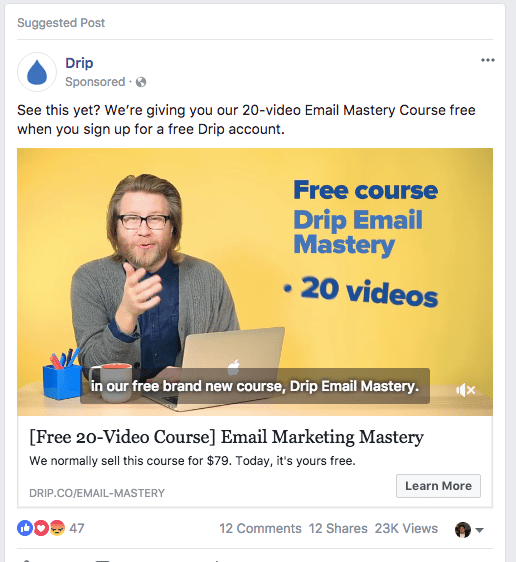 For your medical practice, using video as an opportunity to educate and inform is a great opportunity. Healthcare related information is the #1 searched topic online, and your doctors have the knowledge that people want. Video is a fantastic way to get their attention on topics they care about, increasing your brand awareness and bringing in new patients.
If you're thinking the videos need "lights, camera, action" – you're wrong. These can be filmed from your phone, or iPad with minimal editing on your iPad or iPhone in iMovie. That said, if you can invest in professional quality video equipment, you'll produce videos that are easier to see and hear which will probably increase your views and shares.
You can also start creating videos with tools like Wave or Flixel (only part of it animates), using your photos, or stock imagery to make the video. If it's got motion, it's going to get attention.
Trend #4 A Major Shift in Search Engine Optimization (SEO) Has Happened
Google has gotten smarter. Way smarter.
The way search engine optimization (SEO) works has completely changed, and it's because search engines now more understand more about searchers than ever before. As a result, the tried and true methods of focusing on specific keywords are out, and topics are in. What's the difference? A keyword approach would be something like "varicose vein surgeon" and "varicose vein doctor"- to most people the terms are similar but historically to Google, they'd be different. Now, Google is starting to understand that those keyword phrases and others are typed by someone who is looking for varicose vein treatment. It won't be as important to rank individually for each of the pages, as it will be to rank for the broad topic made up of those keyword phrases.
For medical practices, this means that you need to adjust your website content strategy to include long, 2,000 word pages that cover the broad topic you want to rank for. I know you are thinking, "no one wants to read that" and you are right. They won't, but people online browse and scan and they will find your content when you rank.
Four Trends That Will Shape Marketing for the Next 18 Months
Three of the four trends, 1-to-1 messaging, Facebook Ads and SEO have to do with increased personalization and the fourth, Video on Social media has to do with standing out and being heard on platforms that are getting more competitive.
Ultimately, marketing doesn't work like it used to, the tactics you used two years ago, don't work anymore.Ready to make a change? Let me show you how to do marketing today.