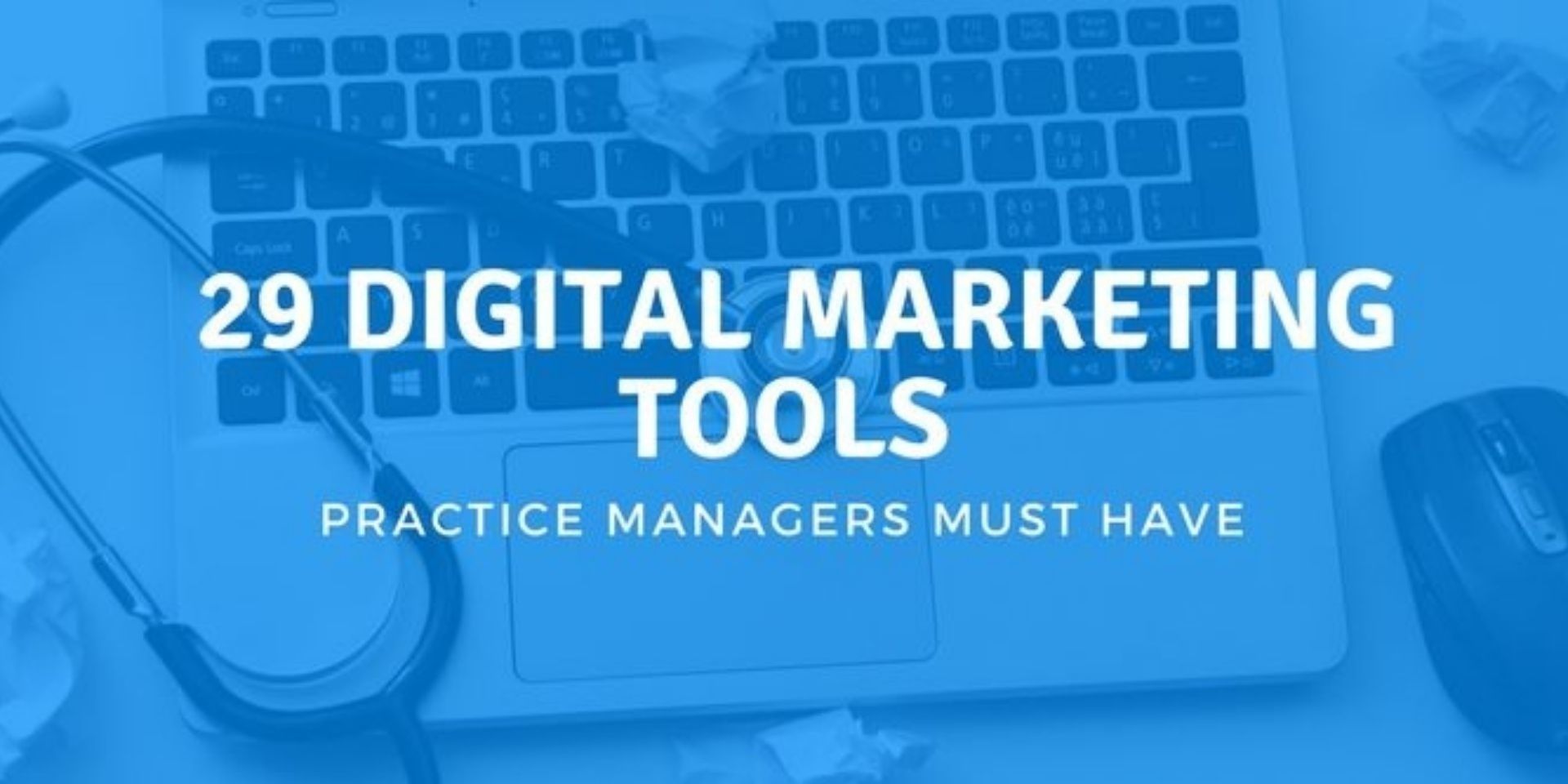 How do you feel about your digital marketing efforts? Do you feel like you're just barely keeping up? Maybe you're overwhelmed with all the extra things someone said you must be doing? Don't miss our recent guest post published at ReferralMD, 29 Must Have Digital Marketing Tools for Practice Managers.
In the post, we list 29 of our favorite must-have digital marketing tools and offer some insights and best practices for utilizing these tools to decrease your stress and increase the effectiveness of your practice's digital marketing.
"Trying to manage your practice's digital marketing efforts without a solid stable of tools behind you is a recipe for being overwhelmed. Having a good tool set at your disposal not only helps you save your time, and your sanity, but also enables you to keep track of what is working."
This isn't a to-do list—you don't have to run out and sign up for all of them—we aim to help you find the tools that work for you and help you boost your digital marketing efforts. The list features everything from our favorite email marketing providers like Mailchimp and analytics tools like HotJar to marketing automation platforms like Hubspot. The goal for all of these tools is to enhance your marketing efforts and provide more opportunities to attract new and returning patients
Read the full post on ReferralMD for in depth overviews of these digital marketing tools and insights into what they can do for your practice.
At Baker Labs, we are big believers in the power of using inbound marketing and content to help our clients reach their revenue goals, from creating and sharing valuable content and resources that educate and build trust with your potential patients to helping practices implement a successful email marketing campaign to boost traffic and increase patients coming through the door. We use a variety of digital strategies, from complex to simple, to help your medical practice grow. Contact us today for a free marketing assessment of your business or medical practice.