For any business, approaching the end of the year typically means meeting major deadlines amongst short holiday weeks. Our solution? A team retreat.
Not only did we get to spend time in the great outdoors and enjoy breathtaking views of the Smoky Mountains, but we also heard insightful presentations, had group discussions about what makes a successful team, and generated the energy we needed before the upcoming new year. It was the perfect fall day – I mean, just look at these views!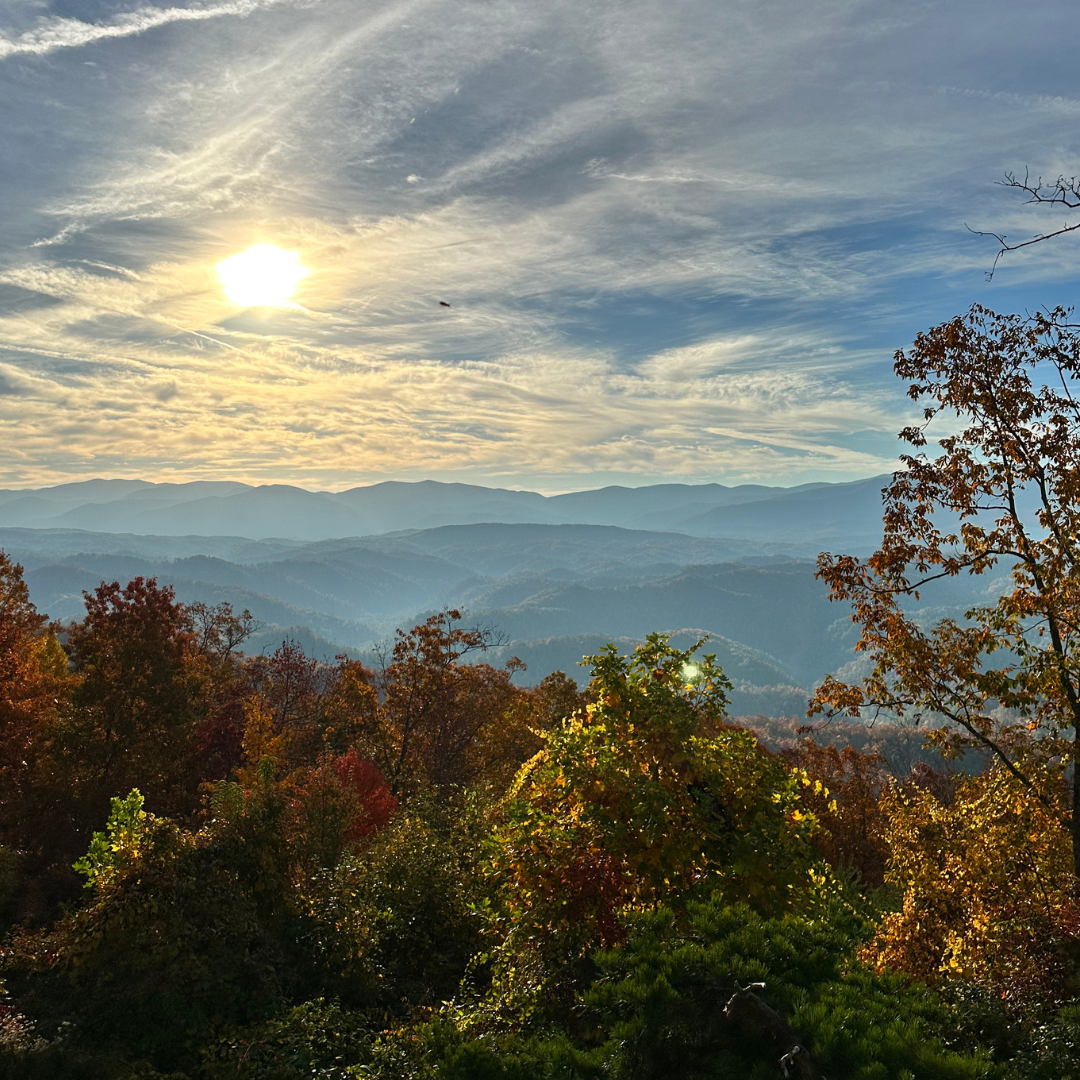 We kicked off the retreat with a presentation from our President and Founder, Gavin Baker. He led us in a discussion on what all has happened in the past year, from tough challenges to rewarding successes, as well as our goals for 2023.
A major theme of the day was reflection, specifically looking back as a team at what's been going well and where there are areas for growth. So, taking time to discuss wins, challenges, and our objectives from the start was crucial for us as a team. It helped make sure everyone was on the same page and instilled confidence in each of us for what's to come.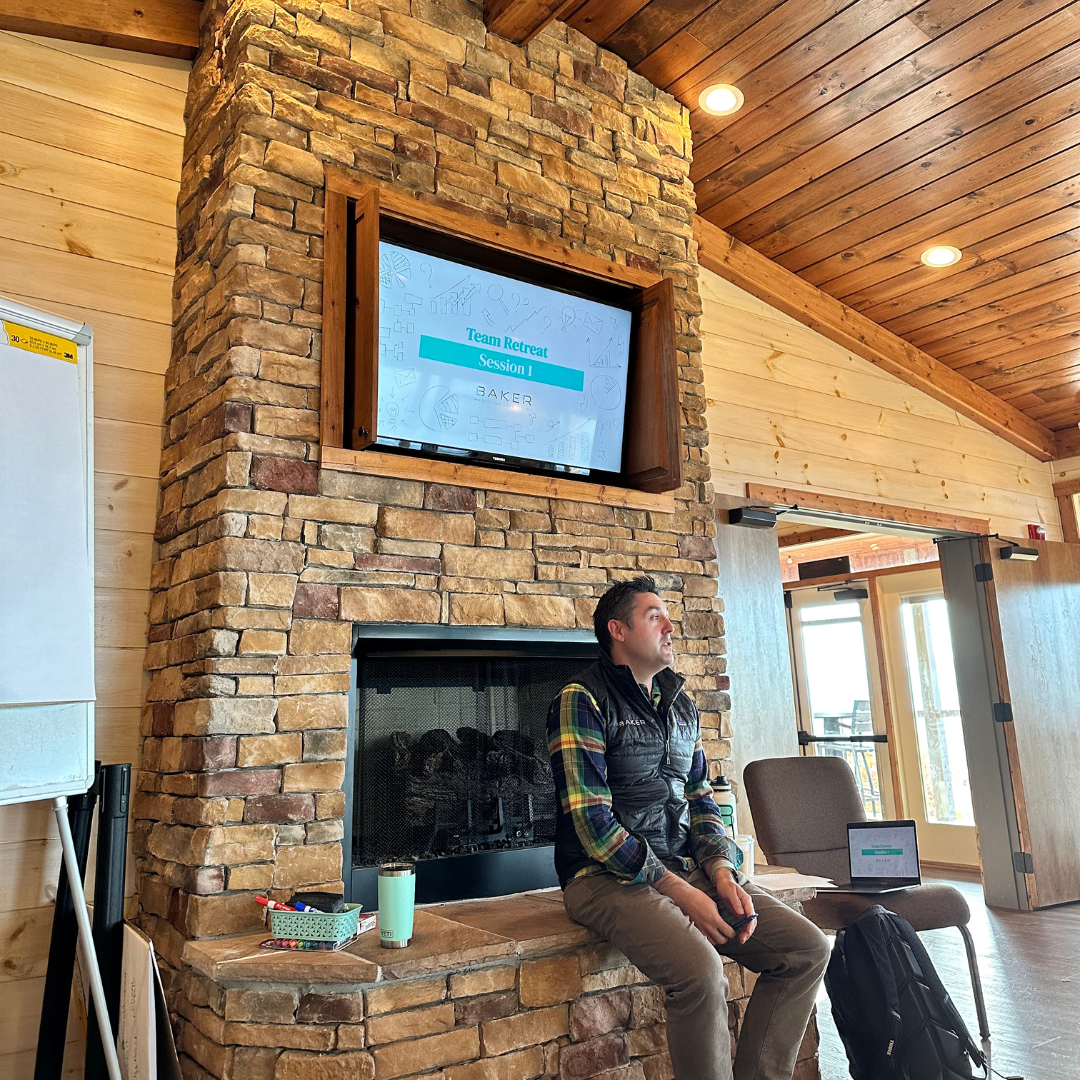 Once we reflected, we looked at professional development opportunities to help us prioritize our areas for growth. For our team at Baker, professional development often comes in the form of books, because most of our team members are avid readers. At the retreat, we started discussing the next book that we're going to read, The Five Dysfunctions of a Team by Patrick Lencioni.
The themes in Lencioni's book, as well as this video of him speaking on the topic, helped us reflect on our own teamwork at Baker Marketing in a meaningful and productive way.
Two other team members gave wonderful presentations at the retreat – Hannah Middleton, Account Strategist, and Matt Everett, Director of Technical Projects. These two Baker Marketing veterans have a ton of wisdom to share, and we can never get enough of it.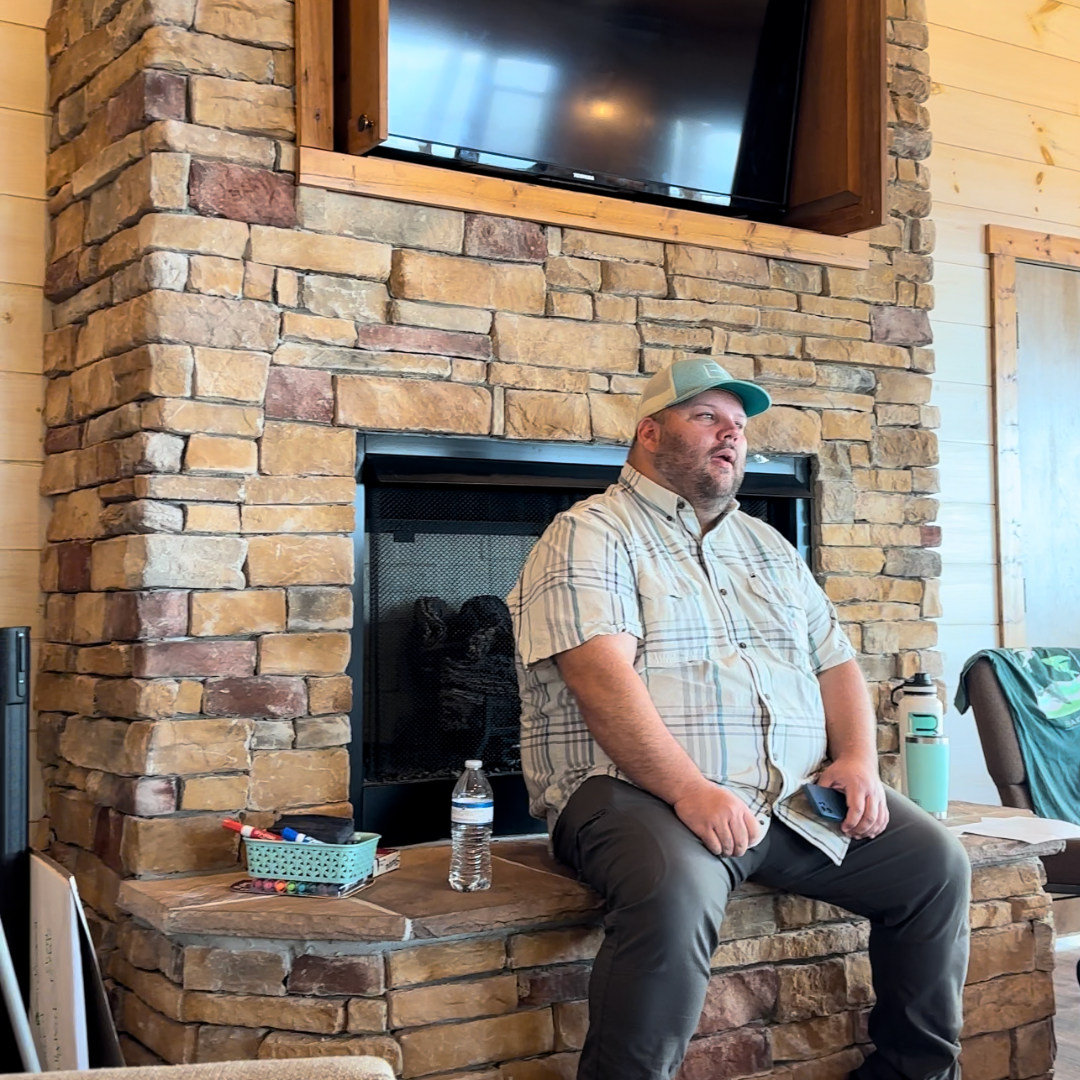 Matt has been with Baker since 2014, back when there were only four team members, no office building, and lots of room to grow. In his presentation, Matt talked through the journey of how we went from a group of siloed independent employees to a stronghold of experienced marketers. He's watched our team triple in size and take on projects that his past self could not imagine, which is something that we are incredibly proud of.
Hannah joined the Baker team in 2019, where she started as an Account Coordinator and quickly moved into the role of Account Strategist. In her presentation, Hannah shared the story of her career growth at Baker and gave insights on how to build strong, lasting client relationships. She's a role model for all of us on the Baker Marketing team and her presentation left us feeling inspired about what's to come.
Although we'd like to say our entire day was full of powerful presentations and very important business discussions, we did make time for some good old fashioned fun. We played team member trivia, carved pumpkins, and ended the day with a brewery happy hour. Work hard, play hard is the motto here!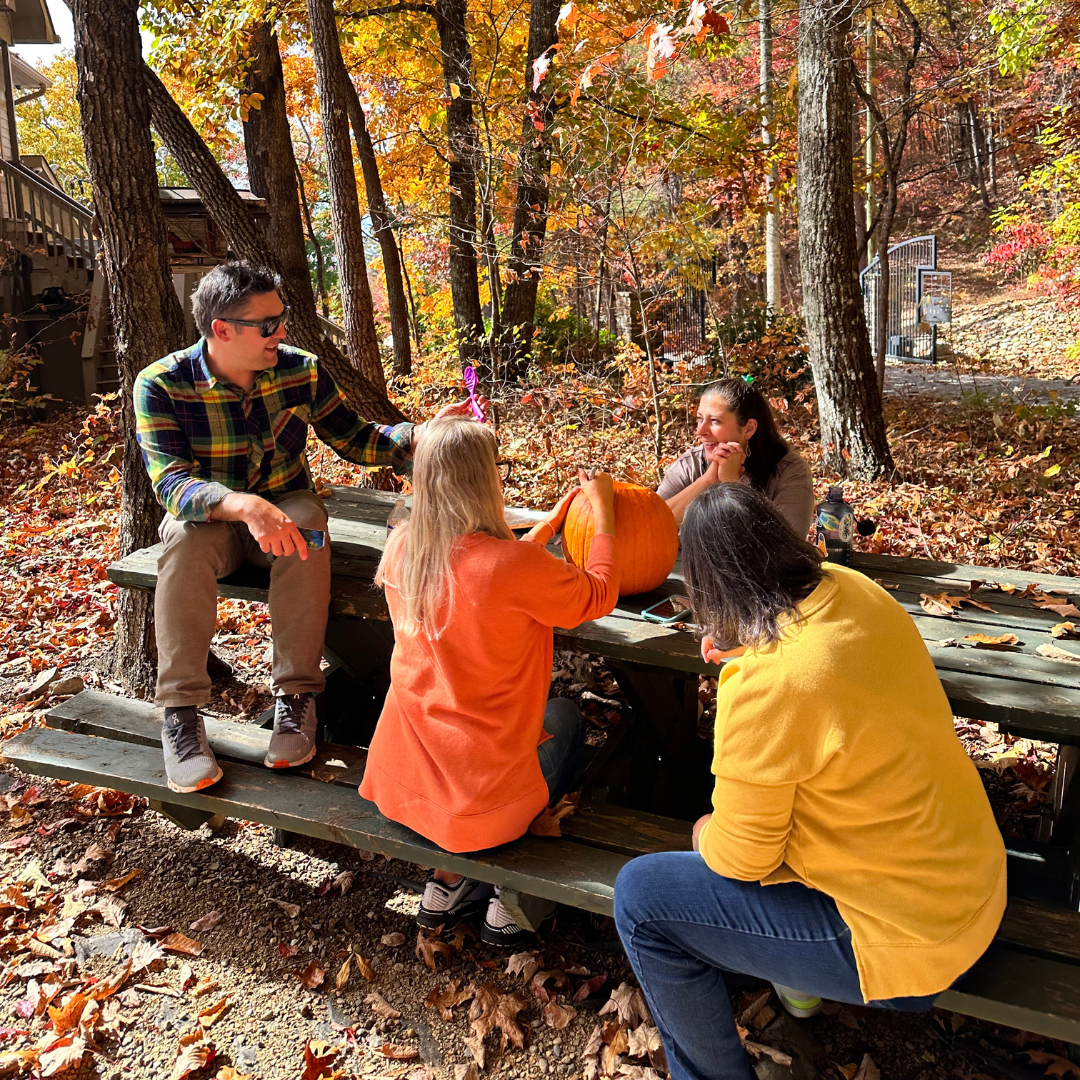 Overall, our team retreat was filled with lots of learning, reflecting, laughing, and enjoying one another's company. We feel refreshed and energized heading into 2023 – ready to tackle any marketing challenge our clients are facing.
Whether you're in need of a new website or want to find a trusted partner to run your digital ads, the new year is a great time to get started. It's been a great year so far, and we're excited about what's to come!
Baker Marketing Laboratory has spent years helping healthcare businesses find their footing in the digital world. Through a combination of inbound digital marketing and powerful messaging strategies, we help you craft a marketing campaign that resonates with your ideal customer. Contact us today to schedule a call and learn the difference we can make for your business.