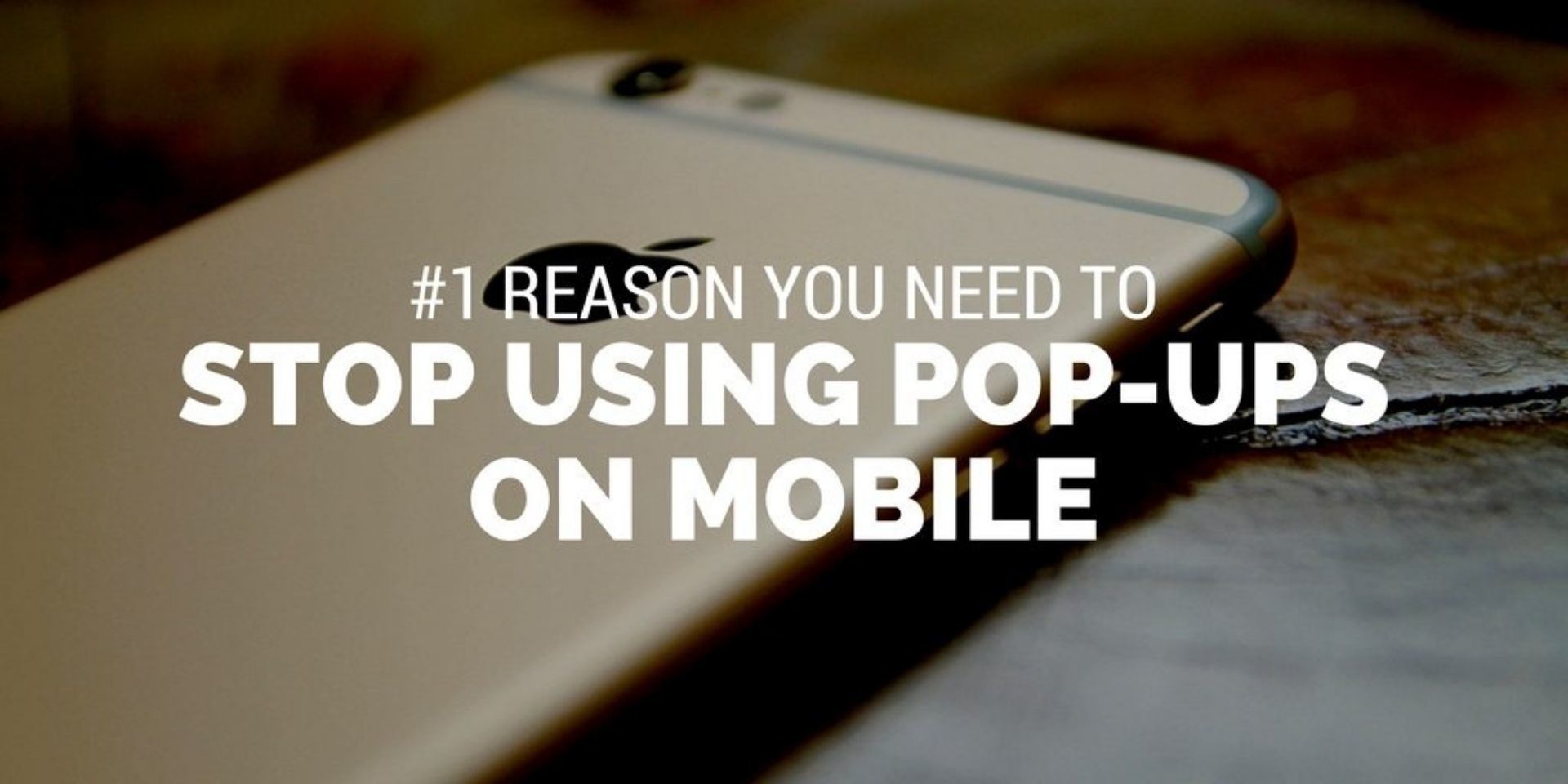 In a recent post on Google's Webmasters Blog, Helping users easily access content on mobile, they announced a couple of changes in an effort to boost ease of use for mobile users. While we will certainly miss the mobile-friendly label as Google seeks to simplify their results pages, our primary concern here is a sweeping change in how they deal with pop-ups on mobile sites.
Improving mobile search user experience
Both changes are born out of Google's desire to improve the quality of results they show to mobile users specifically. The removal of the mobile-friendly label is a sign they are getting something right, as Google cited 85% of all sites in their mobile results met the criteria for the label. The more significant change, which will take effect on January 10th, 2017, will punish sites for using what Google has termed "intrusive interstitials" on mobile sites.
What do they mean intrusive?
When it comes right down to it, Google's goal is to provide the absolute best results to their users and they have some pretty complex ways of judging whether sites pass muster. Anything that makes your site and your content less accessible to users has the potential to decrease your position in the rankings.
A few examples of what Google considers intrusive when it comes to pop-ups include:
Pop-ups that cover the main content (immediately or while the user is looking through your content)
Standalone interstitial pages that require the user to wait or click to dismiss before accessing the main content
"Welcome mat" style layouts that push the content below the fold
Ok, What does Google consider "non-intrusive"
That seems pretty clear, but wouldn't it be easier to ditch the pop-ups altogether? Not so fast! There are a number of techniques, which Google will exempt from the penalty. Google realizes there are certain instances where a pop-up is a responsible way to meet certain legal obligations and these will not be affected by the penalty.
Here are a few examples of "non-intrusive" pop-ups according to Google:
Easily dismissible banners that use a reasonable portion of the screen like the app install banners you may have seen on mobile versions of Safari or Chrome

Legally obligated pop-ups notifying users of cookie usage or to meet age verification requirements
While the penalty doesn't take effect until January 10th, 2017, which is still almost 3 months off, now is the time to analyze how you've been using pop-ups and whether you need to make adjustments to your house in order to ensure you don't get hit with the penalty come January.
Need help with analyzing and adjusting your pop-ups? Contact us today for a free marketing assessment!