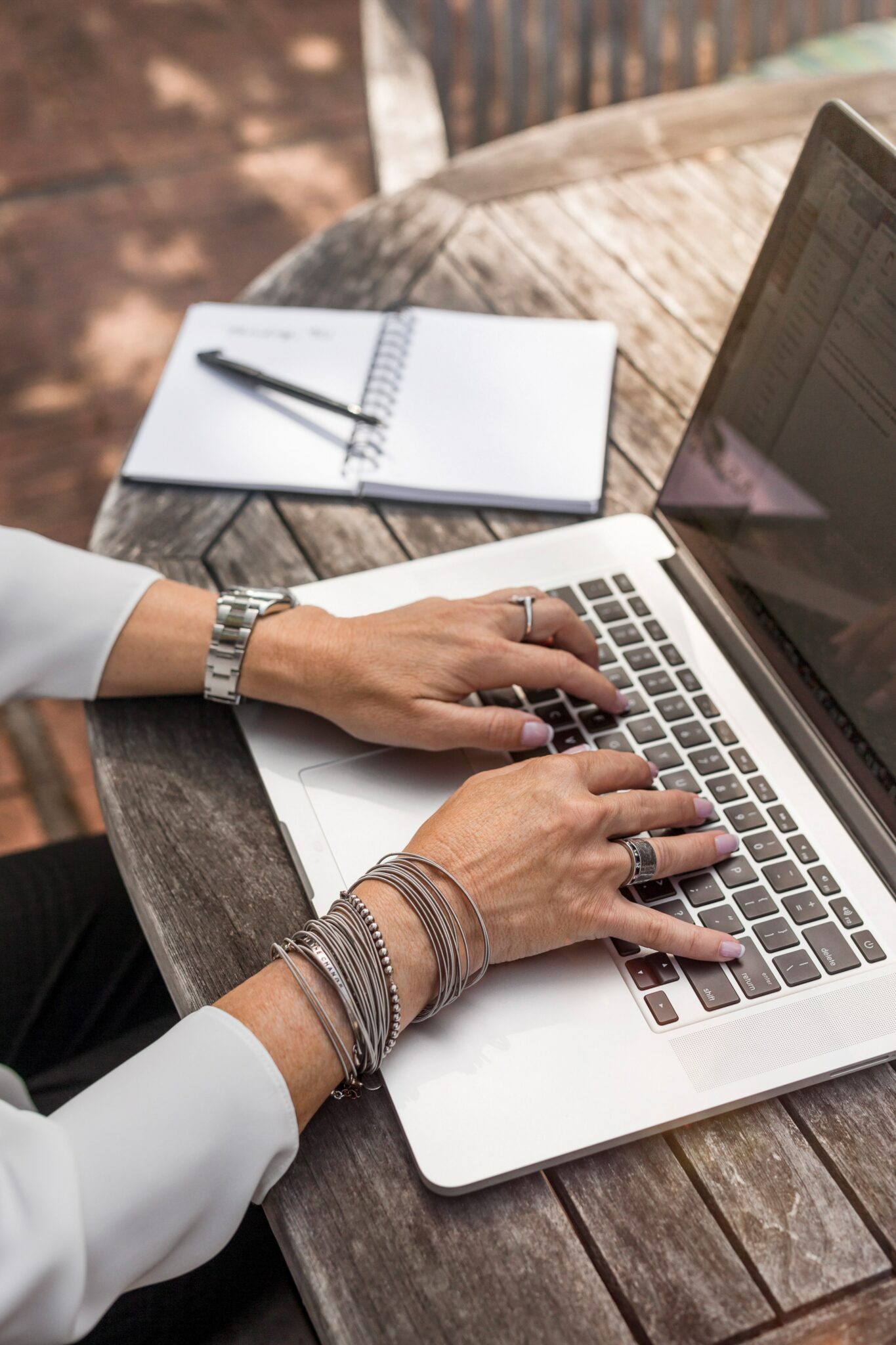 09 Nov

Meet Amy Rawe: Copywriter and Account Strategist

Writing isn't easy, and some writers are better than others at enveloping ideas with meaningful messaging. Amy Rawe, Copywriter and Account Strategist at Baker Labs, is a word person. She gets it.

Whether she is building out a content library or creating marketing collateral, Amy puts the reader first so that he knows the next step to take on his journey. She brings clarity to what was once confusing, bridging that information gap—and we're all the better for it.

Three cheers for Amy. She's the best storyteller we know.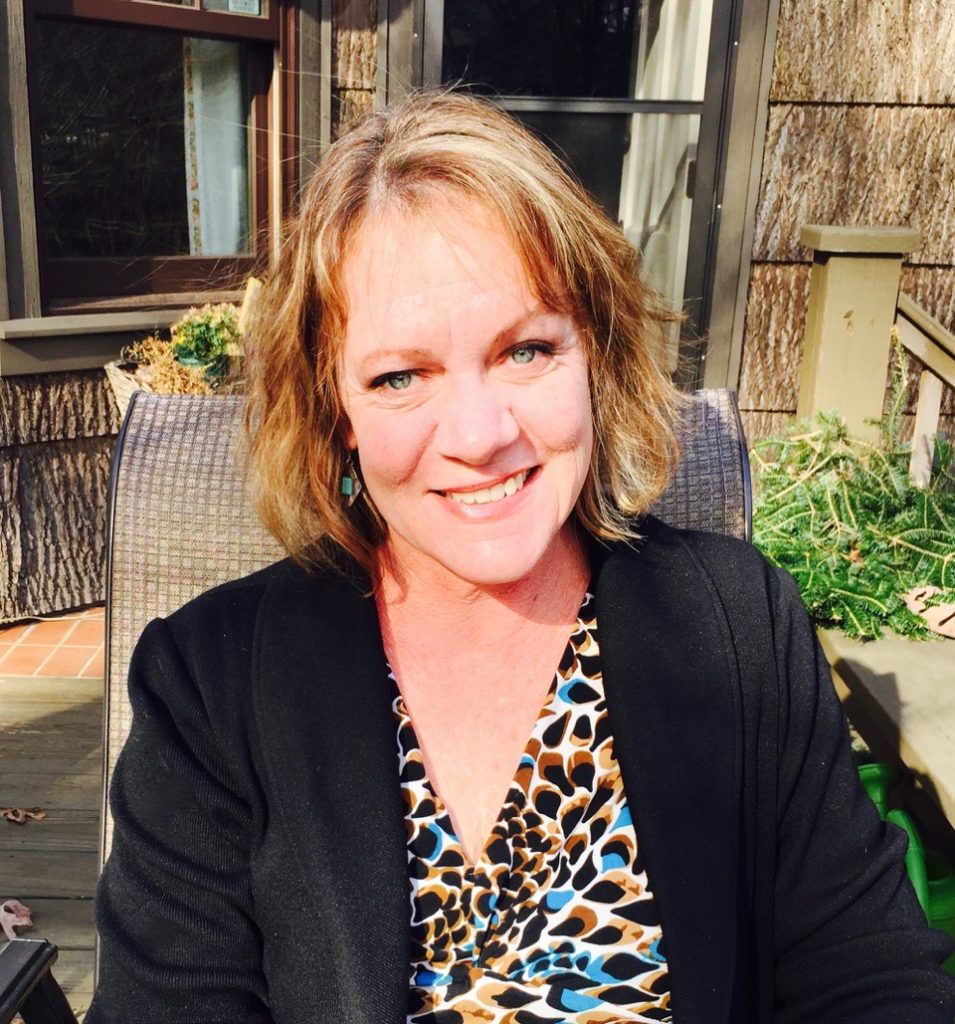 Q: Tell us more about your background and how you found your way to Baker Labs?
Amy: My career has always revolved around writing, starting with being a reporter and then the editor of a small town newspaper in Maine. After that I was an editor at Hope magazine while it was in existence. I started adding marketing to the mix when I became the Communications Director for the Make-A-Wish Foundation of Maine, which involved writing and promoting all of our chapter's marketing content.
After moving to Knoxville, I spent several years freelancing with writing and editing projects, but eventually missed working with a team. The opportunity to work with Baker Labs was a perfect fit for collaborating with smart, talented people while also having the flexibility to work mostly remotely.
Q: What does it mean to be a copywriter/account strategist and what's all involved in your role?
Amy: As a copywriter, I write blog posts, eBooks, newsletters, social media posts, and any other digital marketing materials our clients need. I feel a great responsibility to present each client's content in a compelling, clean, and accurate way that reflects highly on them. I learn about the nuances of each client's brand, which includes understanding their "voice" as it should come across on their blog posts and marketing materials.  
As an account strategist, I continue to copy-write for these clients and also oversee their digital marketing strategy. This includes watching trends, analyzing traffic and changes, and strategizing the best marketing solutions to help the client meet their growth goals. For some, this means increased website traffic or social media followers. For others, growth can be measured by the number of new patients or customers they are seeing on a monthly basis.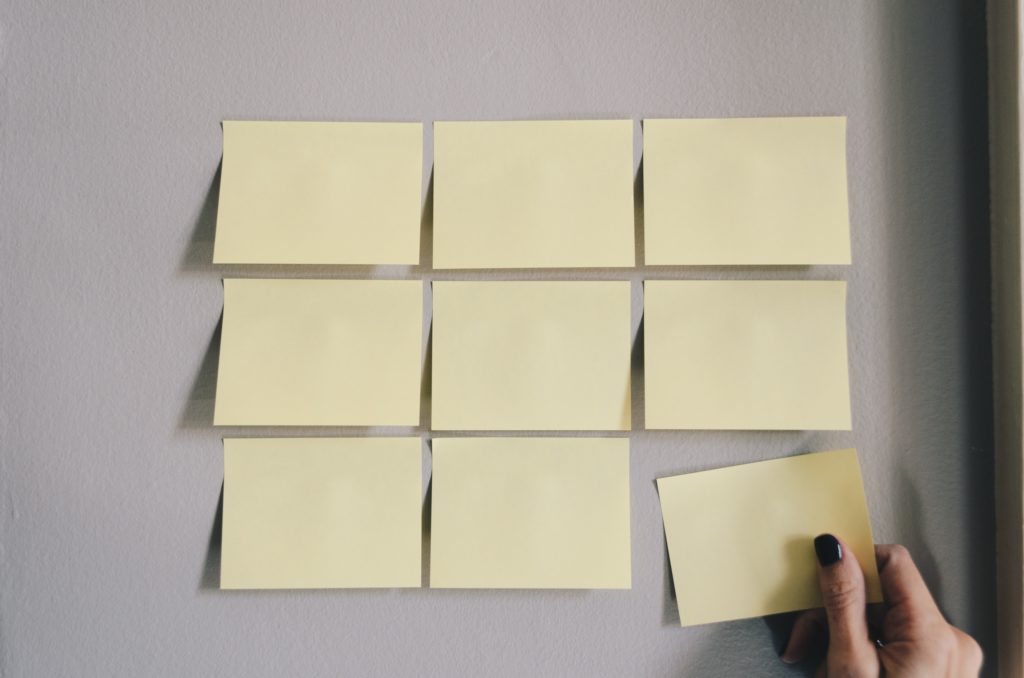 Q: What do you wish people understood about medical marketing especially as it relates to good copywriting best practices?
Amy: Storytelling is the most effective tool any doctor or medical practice can use by writing about patient stories or real case scenarios. These stories add a human touch and are what potential new patients relate to most. The patient's name doesn't even have to be used (in fact, it never should without written permission), but telling about what their problem was and how a doctor helped them overcome it resonates strongly with someone else who might have the same struggle.
Q: What is the biggest writing obstacle you've successfully overcome in your career? How did you problem-solve your way to a solution? Take us through the steps involved.
Amy: People often ask me how I'm able to write about medical conditions or other topics we cover for our clients when I'm not a doctor or an expert in that field. I wouldn't say it's an obstacle, but it is a challenge to learn how to write accurately and in a way that readers can understand about topics like deep-vein thrombosis from varicose veins, for example, or the complications of glaucoma.
Sure, there's good-ole Google for researching topics, but of course not all information is accurate. So I solve this issue by starting with the doctors or experts who I'm writing content for. I interview them about their specialties and the types of patients they see. They also are usually able to give me reputable websites to use for research as I write about medical conditions, which become resources that I go to often. Also, all online content and blog posts are approved by each client, so in the case of a doctor or medical practice we have that check in place to make sure nothing is inaccurate.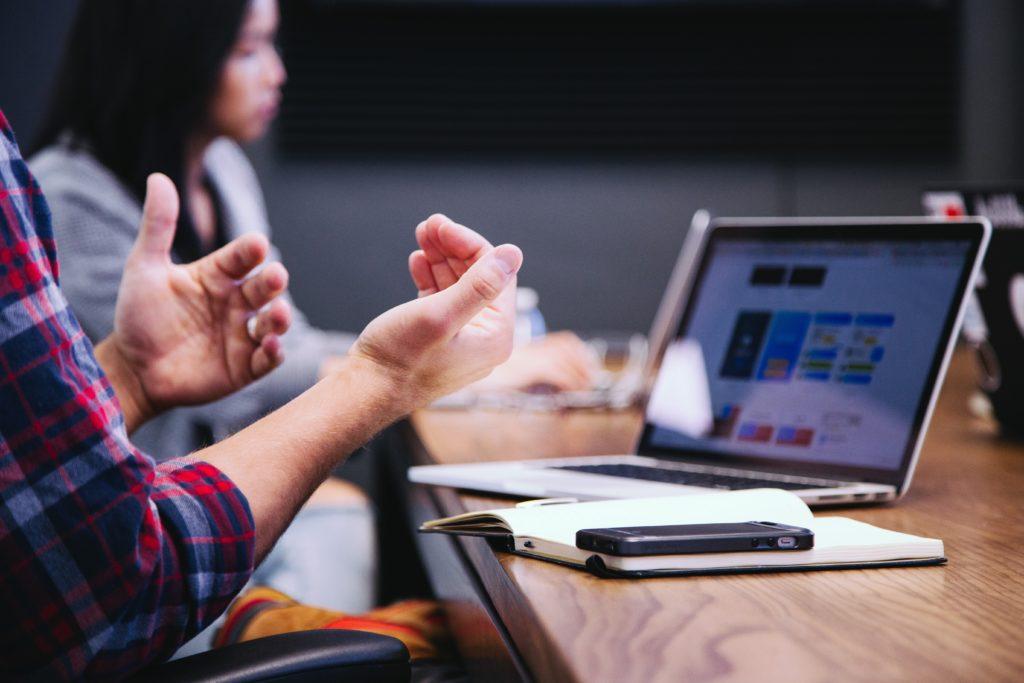 Q: What motivates you toward action every day on the job, and how do you manage to stay on brand voice per client?
Amy: It's fun to learn why each client is passionate about what they do and how that helps their patients or clients. Every single client we work with is providing a valuable service to their customers, so helping them promote that by spreading the word feels like a privilege.
Each client's brand has a different "voice," with different language nuances so I shift gears to get in the right "language lane" so to speak for each client. Some clients prefer a more casual, conversational tone, while others prefer a more formal tone. I match those preferences with the content and language that best reaches their ideal target audience.
Q: What's your favorite technology to use for the projects you work on?
Amy: Slack works well for our inter-team communications, and Teamwork is crucial for task management. And while this isn't technically technology, I really like using the StoryBrand marketing framework for creating the right content for our clients that will most resonate with their ideal patients or customers.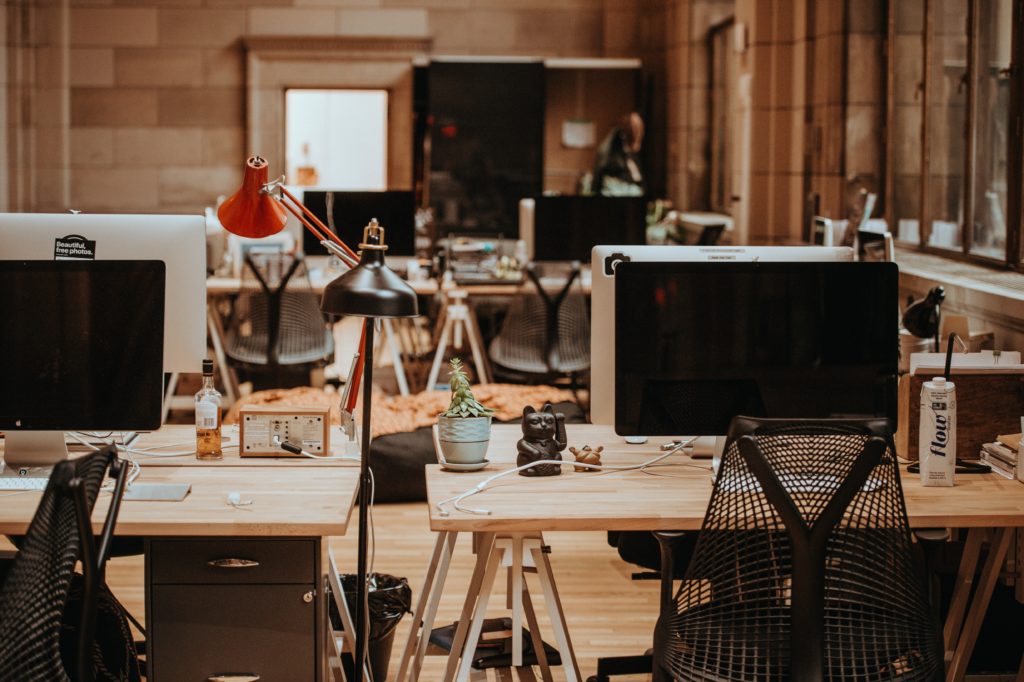 Q: What do you anticipate being the next big shift in branding for marketers? How are you staying ahead of the curve?
Storytelling is definitely a hot marketing trend right now, and I anticipate it's here to stay. In an online world with so much noise, what people want is to read something that they can really relate to, that makes them think "that's like me."
I also see a shift away from trying to create marketing that appeals to everyone. For too long people have felt that they need marketing that speaks to everyone across the board, but we're finding that it's more effective if your marketing speaks specifically to your target audience and doesn't try to please everyone. When you're trying to make your product or service appeal to everyone you're not able to speak specifically and directly to the core audience that would actually most benefit from your product or service. Your language becomes vague and non-specific because it is trying to appeal to everyone, not someone. A more successful marketing strategy proactively chooses who to attract, rather than reactively accepting whoever shows up.
Q: When you aren't writing marketing content and solving problems for clients, where do you spend your time?
Amy: I savor spending time with my 11-year-old daughter, she keeps me laughing and learning. I also enjoy spending time with friends and my parents, who live here in Knoxville. I like to bike, hike, and do yoga, and every now and then I write on my blog Rawe-Struck. One of my blog's posts, An Open Apology To Dolly Parton, actually went viral a couple years ago, with over 2.5 million people reading it and leaving comments from around the world. That was a crazy experience.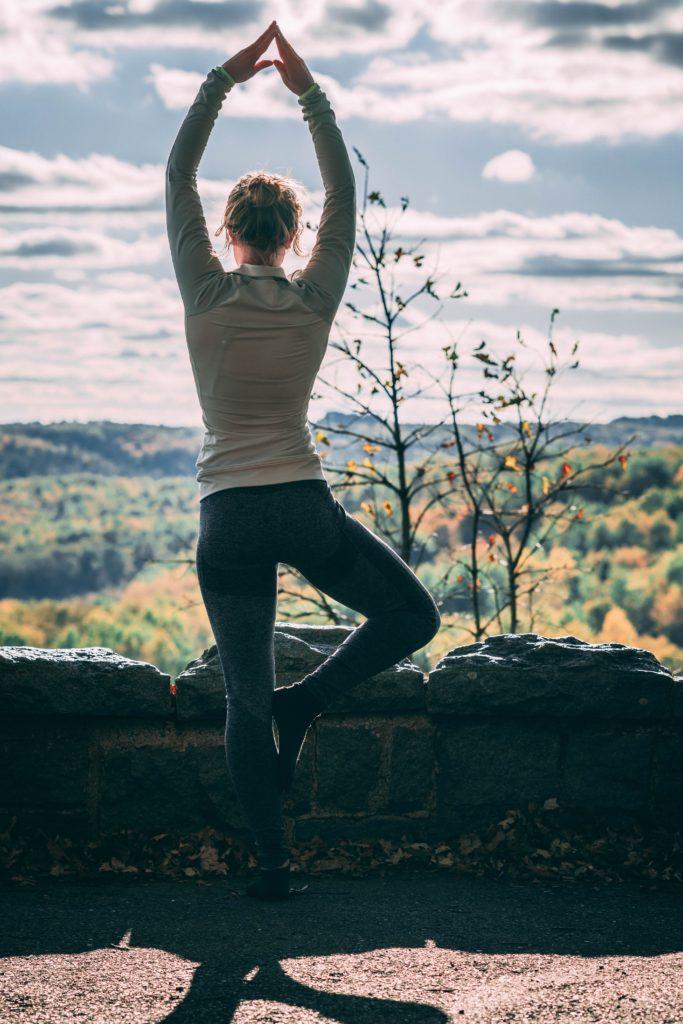 Q: What is the most important message you want to leave readers with about current marketing best practices for writing projects?
Amy: It can be really hard to write about yourself, your own practice, or your product or service. The best advice I once heard is to write like you talk, so write as if you're explaining something to your best friend who isn't an expert in your field.

Also, a lot of people feel like they need to be marketing experts on top of whatever field they're already experts in, whether that's medicine or home construction or anything else. But that's a lot of pressure, and it's really common for people to feel stuck or like they're spinning their wheels not sure which way to go next. That's why we're here to help, but even if someone isn't at a point of needing or wanting to hire us, we can almost always point them in the direction of some useful tools and resources.